When I first started using the Mail app in Windows 10, I just left the default email signature in place. For a while, I got a kick out of seeing "Sent from Mail for Windows 10" at the bottom of my messages, but that didn't last long.
Getting rid of the signature, or even adding your own, is really easy.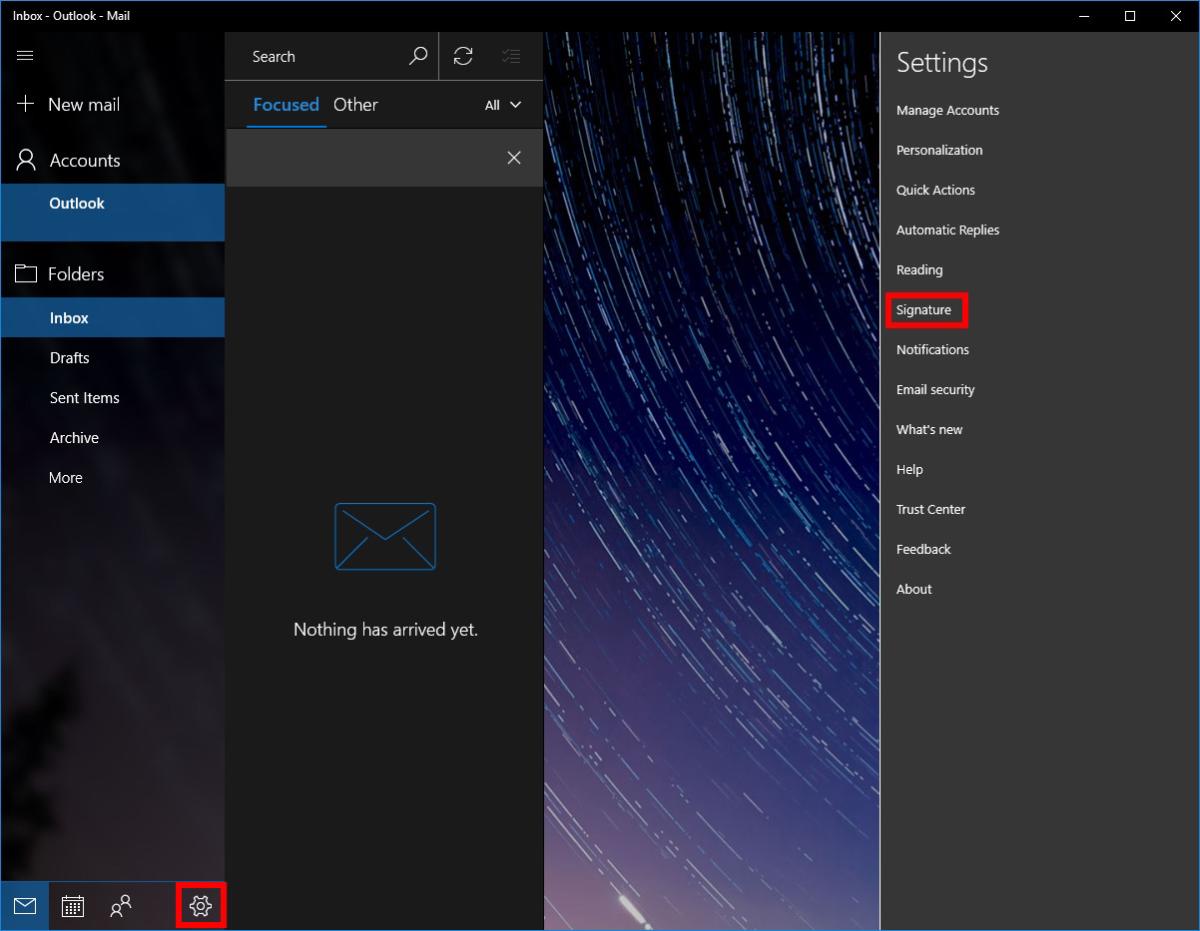 Open the Mail app and click the settings cog icon at the bottom of the window. A settings panel will pop out of the right side of the app. Around the middle of the panel is the Signature option. Click that to enter the signature settings.
Mail organizes these settings on a per-account basis. If you want your changes to affect every account in the Mail app check the Apply to all accounts box. If you don't want to use a signature at all, turn off the slider labeled Use an email signature.
Otherwise, you can click on the text-entry box below the slider, erase what's there, and type in your own signature. Although you can only see one line in the settings panel, you can still add several lines to your signature. The one I typically use, for example, has three lines: my name, position, and contact information. The Mail app does not support rich text signatures such as an embedded link to your website or Twitter account.
Once you've filled out your signature, click anywhere else in the mail app to close it. Your signature is now changed. If you'd like to test it, click New mail to start a new message and see what the signature looks like.