Today is the one-year anniversary for the HTC Vive virtual reality headset, and right now you can get the basic system kit for $700—or $100 off the usual price of $800. You can find this deal many places online including Amazon, the Microsoft Store, and Newegg.
The basic HTC Vive package includes the headset, two wireless controllers, and two base stations for room tracking. The headset itself weighs 1.2 pounds, and the displays supply 1080×1200 resolution to each eye.
In addition to the Vive package, you'll also need a pretty hefty PC to support all the VR fun including a Core i5-4590 processor or better, at least 4GB RAM, and a GTX 1060 or Radeon RX 480 or better.
Once you've got your new Vive all set-up, check out HTC's Viveport store for non-gaming VR experiences. The company recently announced a subscription service that lets users try out five VR apps per month for $7. The first month is free for all Vive owners.
Even at $700, the Vive still isn't cheaper than the $600 Oculus Rift, but the Vive's system is different since the base station trackers allow for what HTC calls "room scale VR." This allows Vive owners to move around the physical world in a 15 foot by 15 foot area and have their movements reflected in the virtual world. The Rift default experience, by comparison, is more stationary.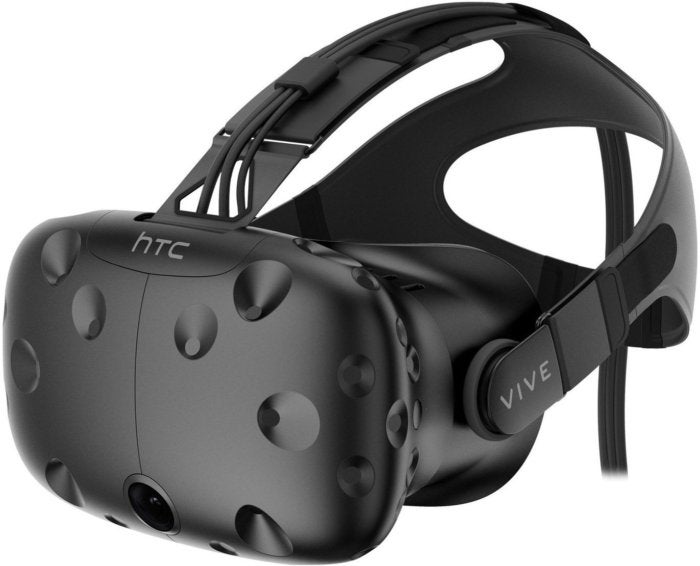 [ Today's deal: $100 off the HTC Vive system at various retailers including Amazon, Best Buy, the Microsoft Store, and Newegg ]