Cloud storage may be what everyone talks about these days, but USB flash drives and SD cards aren't dead yet, not by a long shot. If you need to expand the storage on a tablet or keep some files on your keyring, Amazon's Gold Box deal today is just the ticket: Select SanDisk storage products are up to 35% off.
(Note that like with any Amazon Daily Deal, these prices can vanish before the end of the day if supplies run out.)
The standout item among the bunch is a 256GB microSD card for $120, one of the best prices we've seen (and the lowest to date on Amazon). Other worthwhile deals are a 64GB USB flash drive for $13 and a 128GB USB flash drive for $25, though some user reviews indicate the latter drive can get very warm due to its compact size.
As for the rest of the sale, we'd say to wait on any internal SSD purchases. If you have the luxury of time, you can definitely do better when purchasing a 256GB SSD, even given the rising prices of SSDs this year.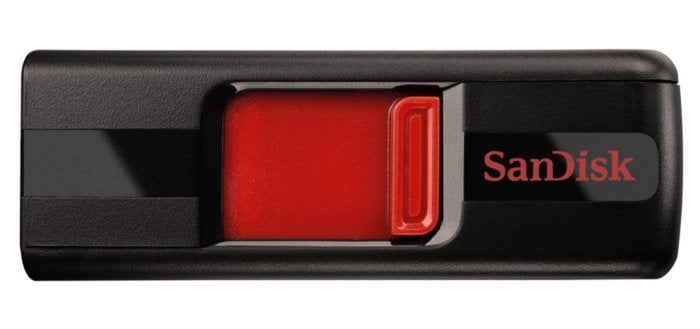 [ Today's deal: Select SanDisk storage products up to 35% off at Amazon ]