While Microsoft's Surface Dial was lauded as a novel new accessory when the Surface Studio debuted last year, Apple enthusiasts had a different take: "We've seen this before!" they cried, referring to Griffin's PowerMate Control Knob. Unfortunately, what could be a cheaper alternative to the Dial will remain a Mac product for now.
Griffin's PowerMate Bluetooth knob looks almost exactly like the Dial: a metallic hockey puck that users can click and twist to control. Like the Dial, the PowerMate can scroll through documents, pan and zoom, and reconfigure tools and brushes in drawing applications. Griffin even touts the ability to use more than one PowerMate at once, so that Mac users can gain an additional level of control.
If that sounds good, consider the price: just under $60, or about 40 percent less than the Dial. Unfortunately, there's a hitch: The PowerMate still doesn't work under Windows 10.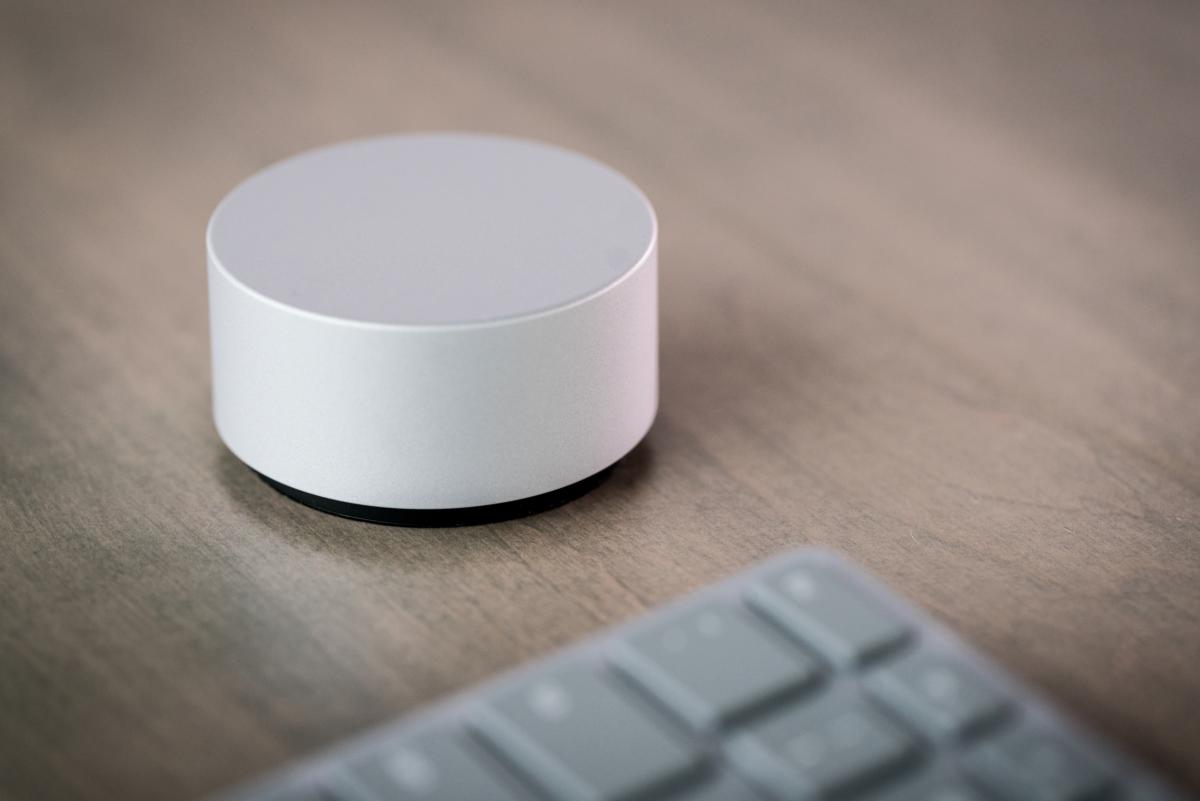 Because the PowerMate connects via Bluetooth or USB, physically connecting the knob isn't the issue. However, running Griffin's proprietary manager software, which controls an LED below the knob as well as other functions, apparently can be a glitchy experience.
Griffin has publicly said it had hoped to push out Windows 10 support for its PowerMate knobs, including a wired version. In fact, some users apparently assumed that Windows 10 support was already available.
"I purchased this device for my windows 10 computer only to find that almost all the features are not compatible with windows 10," the top complaint on the PowerMate support page reads. "This operating system has been out for almost TWO YEARS,am I missing something???"
Griffin still won't commit to a Windows 10 release date. "[A]lthough an update to support Windows 10 is something that we want and hope to do at some point, there is currently not a release date for that," a company representative said in an email.
Until then, Windows users will have to be satisfied with the Dial, also a Bluetooth device. Though the Dial works best with the Surface Studio—it detects the Studio's capacitive touchscreen—it can actually be used with "all Windows 10 devices," according to Microsoft's Dial page. Dell's Totem is a similar knob (actually, a pair in two different sizes) that ships with its Canvas display. Dell hasn't said whether the Totem will sell separately, or for what price.
Why this matters: The world won't end if there's no alternative to the Surface Dial. But what we'd hope for the Surface Studio—that it will usher in an era of cheaper clones from Dell, HP, and others — also applies to the Dial. (Other knobs, such as the 3Dconnexion SpaceMouse or the Contour Design ShuttleXpress, don't quite offer the simplicity of the PowerMate.) It certainly seems like Griffin is missing an opportunity here.