Cortana is one of our favorite tools for getting things done more quickly and easily in Windows 10. So we're pretty pleased that Windows 10 Creators Update brings a handful of improvements to our favorite digital assistant. After using them for a few days, we've pinpointed three that can help improve your productivity right now.
Full-screen mode
As helpful as it is to have Cortana at arm's reach, it's now useful when you're across the room, too, thanks to a new full-screen mode. Anytime your computer is unlocked and idle, you can summon your virtual assistant by saying, "Hey, Cortana" from anywhere within earshot and a screen-size interface will pop open.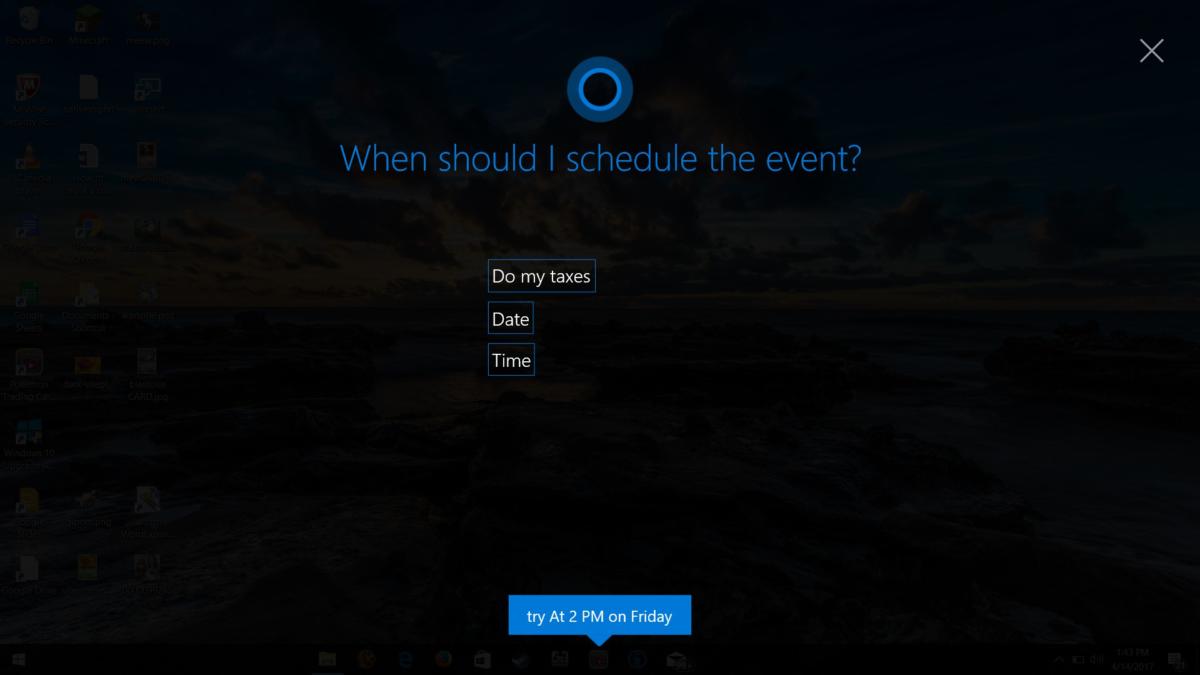 Give it a try: Make sure you have Hey Cortana enabled in the Settings app, then don't touch your keyboard or mouse for 10 seconds or so. From speaking distance, say, "Hey, Cortana," and she will be at your command—and you didn't even have to get off the couch.
More voice commands
Cortana's understanding of natural language makes it possible to perform things like calculations, information look-ups, and sending emails with the simple prompting of your voice. Now you can even control the computer itself with your voice.
New voice commands allow you to shut down, restart, or put to sleep your PC. You can also tell Cortana to raise or lower the system volume and control playback of the TuneIn and iHeartRadio apps.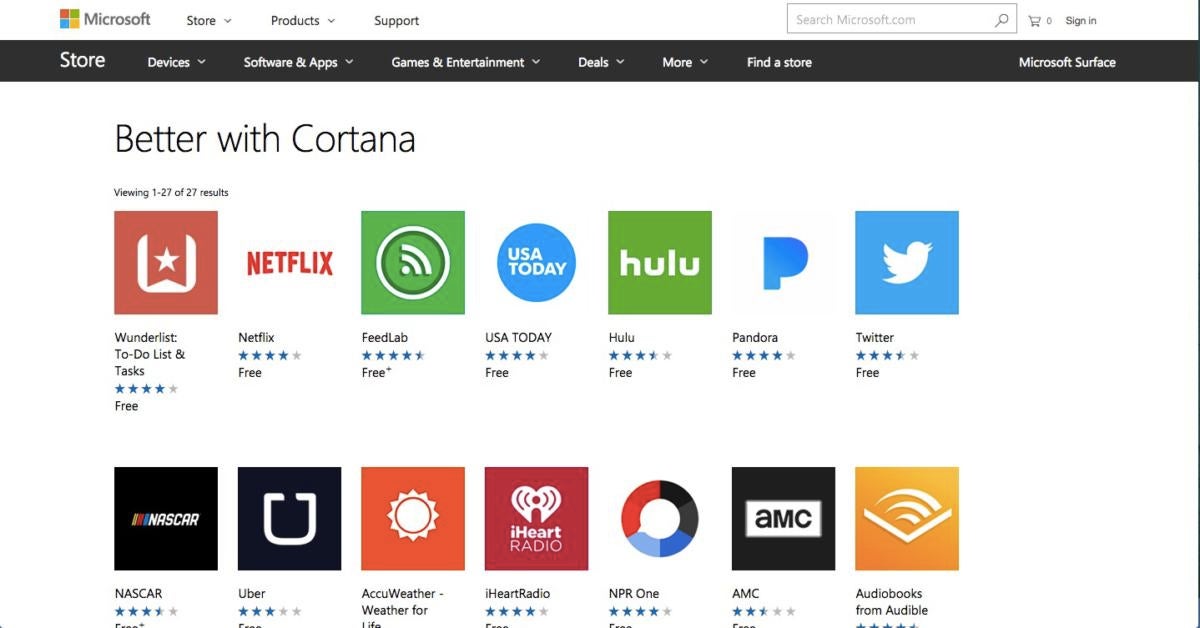 Since app developers can now include Cortana commands in third-party products, you can also use voice commands in over two-dozen popular programs, including Netflix and Hulu. Just type the name of one of these installed apps into the Cortana search box and it will present a suggested list of commands.
Recurring reminders
One of Cortana's great feats is its ability to act as our own executive assistant, keeping us on task and on schedule with contextual reminders. You don't even have to tediously type in details—you can merely tell Cortana, "Remind me to talk to Frank when I get to work," and it will prompt you when you're in the office.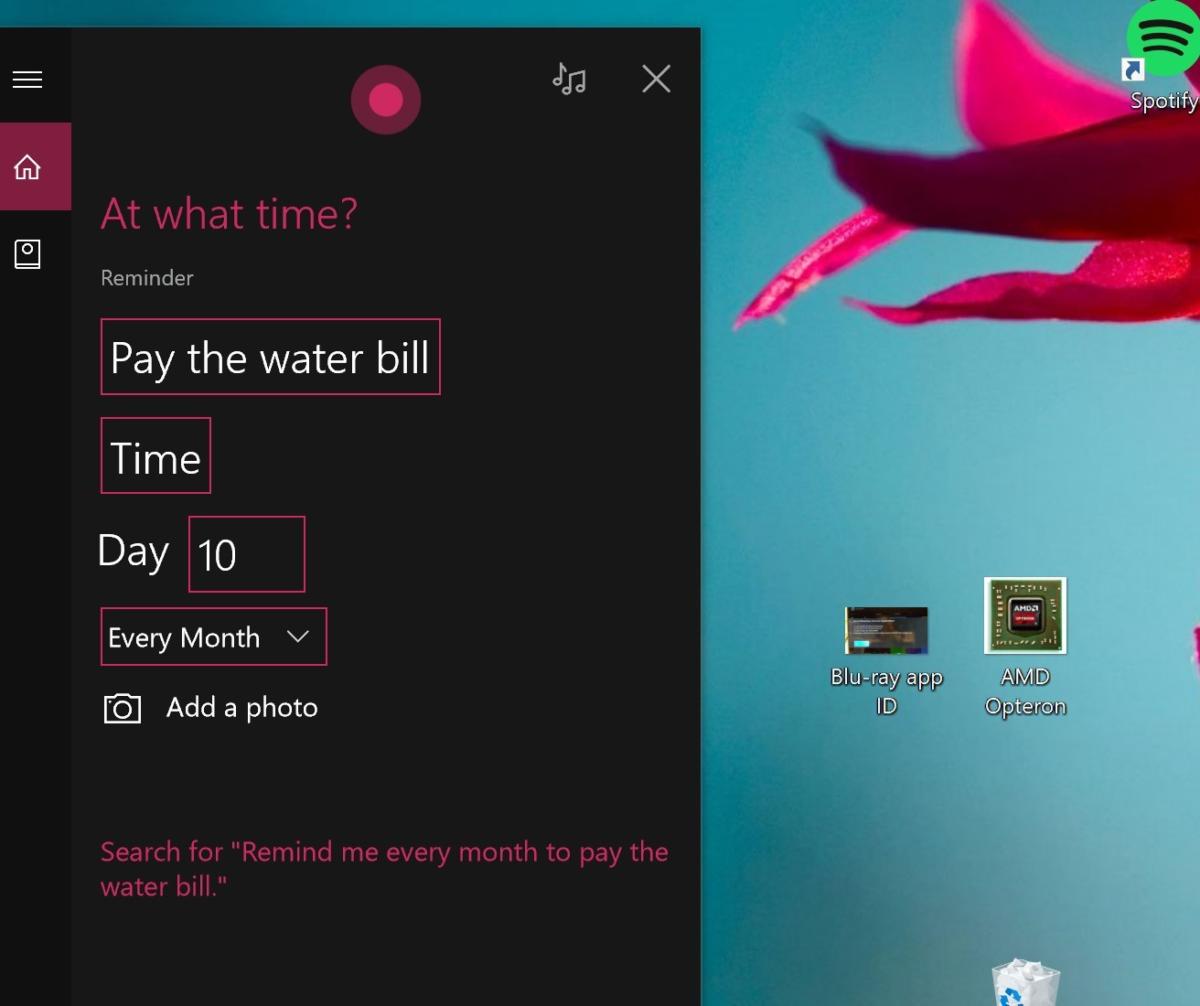 Now you can set daily, weekly, monthly, or yearly, reminders using the same natural language you do for one-time alerts. With Hey Cortana enabled, say something like, "Hey, Cortana, remind me to pay my credit card bill on the 15th of every month." Voila—no more late fees!