Microsoft claims that Windows 10's new power-throttling feature will boost battery life by about 11 percent, though you'll need a modern laptop to take advantage of it.
Microsoft introduced the new feature to slow down background apps in January, as a trial feature for a subset of users running Insider versions of Windows 10. While power-throttling is still limited to Insiders, the recent Build 16176 made it more widely available.
There's one catch: Power throttling leverages Intel's Speed Shift technology, which debuted in Intel's sixth-generation (Skylake) Core chips that began shipping in late 2015. Current laptops with AMD processors won't be able to take advantage of the power savings, a Microsoft representative confirmed, though that could change in the near future: The representative added that the company's "working on expanding support to other processors as well over the next few months."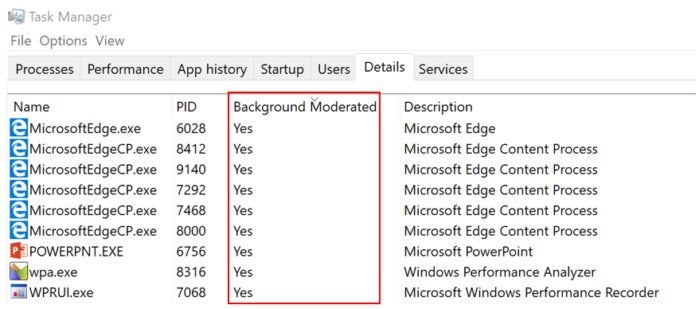 Windows 10 power throttling appears to work in a somewhat similar manner to the Game Mode that appeared in the stable version of the Windows 10 Creators Update. It looks at the processes that your PC is currently running, and attempts to identify what you're currently using and what you have running in the background. (In Game Mode, of course, the foreground app is a game.)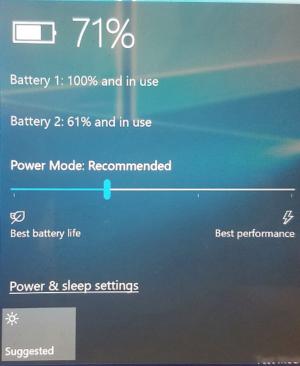 According to a blog post by Bill Karagounis, Microsoft's director of program management for the Windows Insider Program and OS fundamentals, Windows is smart enough to know that even apps playing music in the background shouldn't be throttled.
Users will also have some control over which applications are throttled. In the Taskbar, for example, the power icon will pop up to expose a slider, where users will have the ability to choose between Battery Saver, Recommended, or Best Performance. The latter setting will turn off power throttling completely, as will plugging your laptop into a wall socket.
Users will also have the option of manually configuring apps to select their battery use in the new Insider Builds: go to Settings > System > Battery, then select each app. You'll need to make sure you toggle the Managed by Windows setting to Off.
Why this matters: Building free battery-boosting technology Windows is a terrific perk for laptop users, even if it's only currently available to Insiders who own modern Intel-powered PCs.