Printers aren't the most exciting technology out there, but they're like toothbrushes: Everybody needs one, even in 2017. And until Saturday—or supplies sell out—you can get a great deal on a Dell C17690nw color laser printer at Staples, which is offering it for $75. That's a much better price than you'll find elsewhere, as Dell lists this printer for $200 and Newegg has it for $150.
Even though this laser printer is color, don't expect it to do a great job on photos. The appeal of a laser printer is that it creates sharp, crisp text with some basic visual elements. If you need a printer for photos, this device is not for you.
This Dell printer also isn't for anyone who needs a multi-function printer. There's no scanner, fax, or copier functions in this machine. As for the printer itself, it prints at 1200 dpi, and can print up to 30,000 pages a month. It's network ready with ethernet and Wi-Fi b/g/n built-in, and Dell offers an app for Android and iOS if you want to print from your smartphone.
Overall, this printer is favorably regarded, but there are a few minor issues. The most common user complaint is that the paper is exposed to the air, since there's no interior tray. That's hardly a unique problem for a home/small office printer, but it does mean the top pages in the stack will collect dust if they sit there too long.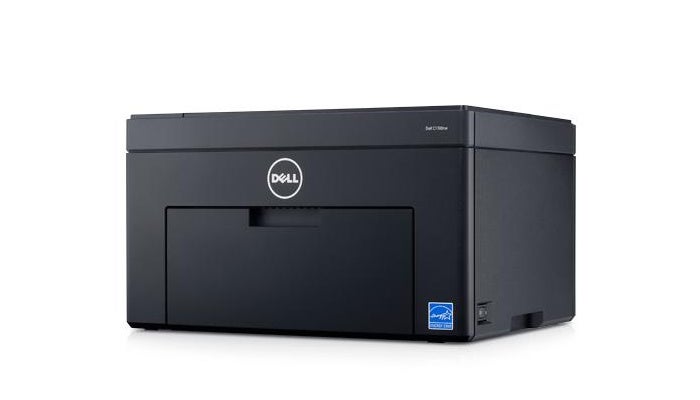 [ Today's deal: Dell C17690nw color laser printer for $75 at Staples ]