AMD's Ryzen power management plan that aims to improve gaming performance for AMD's new processors is now available as part of a chipset driver update. AMD released chipset driver 17.10 WHQL on Wednesday. The new drivers include the AMD Balanced Power Plan, which first became available in early April as a separate download. The new drivers are only available to 64-bit Windows 10, according to AMD.
Ryzen 7's bang-for-buck champion
AMD Ryzen 7 1700 Processor with Wraith Spire LED Cooler
The new power profile included in the update hands greater power management responsibilities to Ryzen instead of relying on Windows. Ryzen has a built-in feature called SenseMI that dynamically manages voltage and frequency to improve performance. But to take advantage of SenseMI, the processor needs greater control of power management than the operating system—hence the update.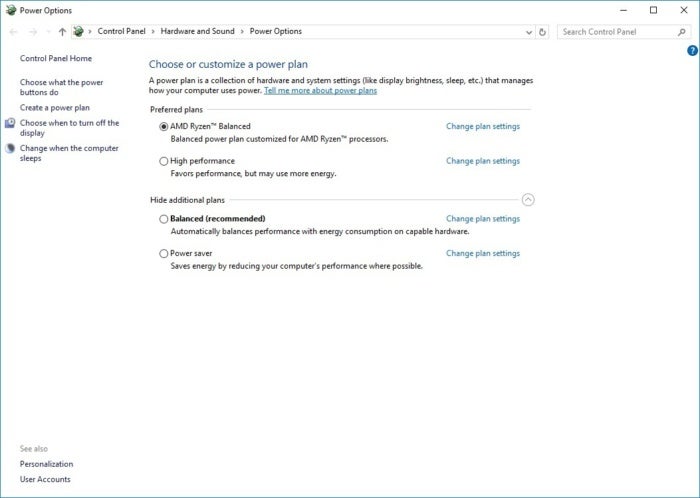 The Ryzen Balanced Power Plan also keeps all of the processor's physical cores awake instead of parking some of them allowing for better response times, especially in gaming, AMD says.
The impact on you at home: Just like standard Windows power plans, the Ryzen Balanced Power Plan will show up in the Control Panel as pictured here. The downside is that Ryzen's new power profile will mean an uptick in power consumption compared to the standard Balanced power plan. Prior to releasing Ryzen Balanced, AMD recommended that Ryzen owners run their computers using Windows' built-in high performance power profile.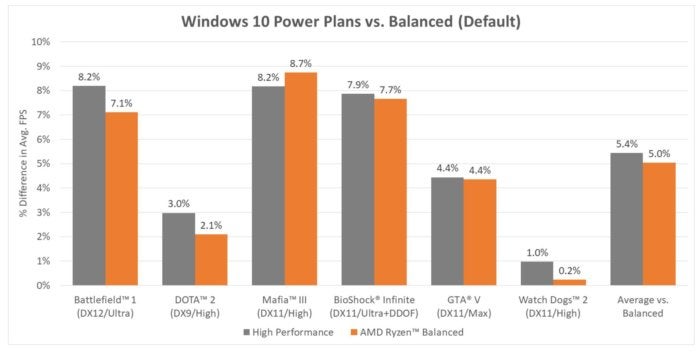 With Ryzen Balanced Power, AMD said it saw a 21.6 percent improvement in performance for Crysis 3 and a 16.5 percent bump in Gears of War 4. Overall, however, most games that AMD tested saw about a 3 to 8 percent bump in performance. We haven't tested Ryzen with the new 17.10 drivers, but our previous Ryzen gaming tests did use Windows' high performance power profile.
The best midrange Ryzen 5 CPU
AMD Ryzen 5 1600X Processor
This new power plan may only offer modest gains in most games, but every little bit helps when you're talking about pushing your pricey new processor even further. On that note, check out PCWorld's guide to 7 tips and tricks to maximize your PC's performance.