AMD graphics card owners rebelled against Radeon graphics drivers that forced ads for unrelated software onto users on Thursday, after the new Radeon 17.4.4 drivers automatically plopped a tracking code-infused shortcut to the Quake Champions website onto desktops during installation—with no warning or no way to opt out.
The Internet exploded in outrage. Posts decrying the ads hit the top of every major PC gaming and hardware forum on Reddit, countless Twitter users screamed their displeasure directly to the company, and enthusiast forum-goers grabbed proverbial pitchforks. Here's a small sampling, with some particularly vulgar language blacked out.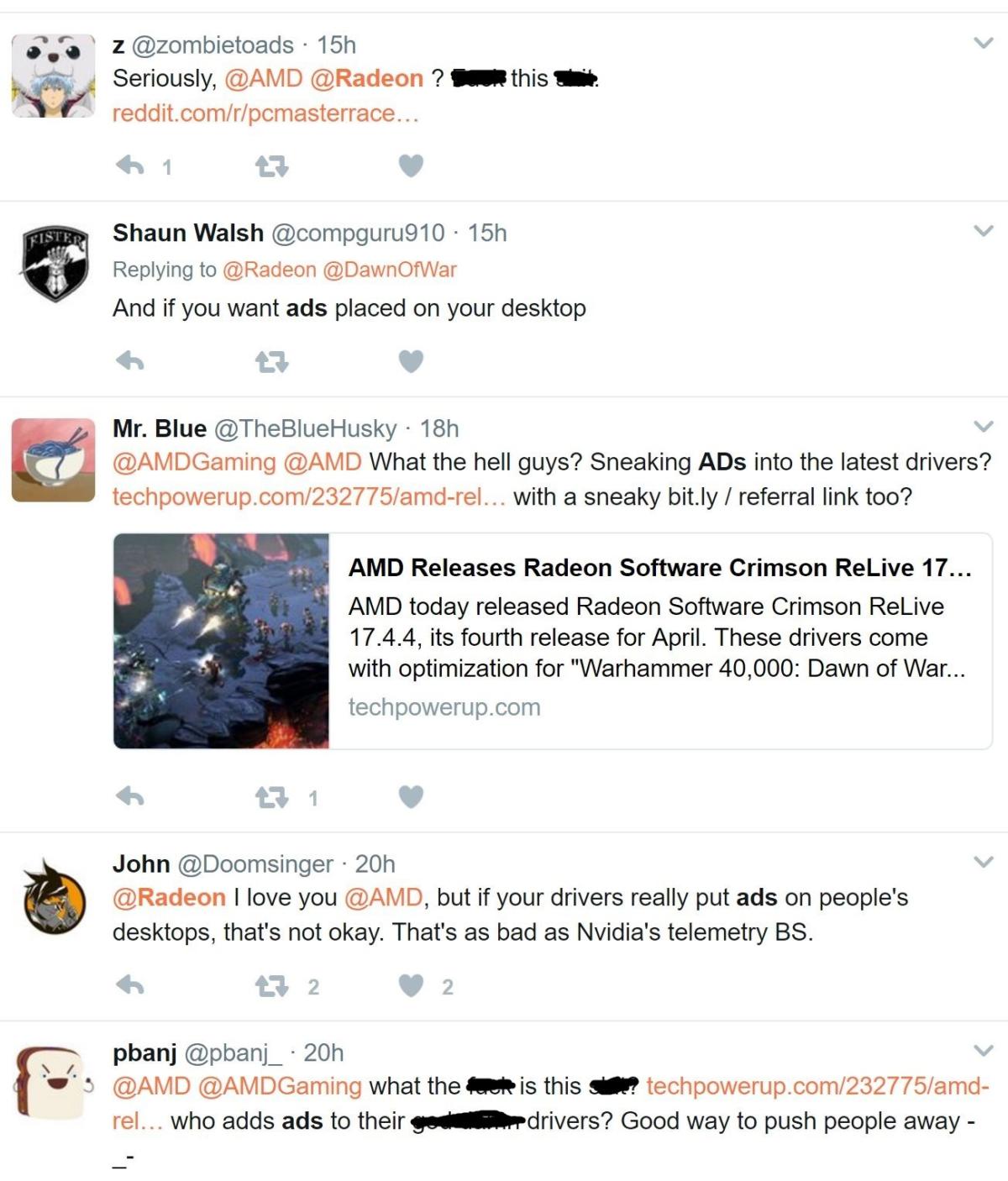 Fortunately, AMD responded just as quickly, removing the shortcut install before the end of the day. When I emailed AMD representatives with clarifying questions in the midst of the uproar, they remained silent for a few hours, then replied with the following statement:
"We're very excited to be working with Bethesda and we wanted to make it easy for Radeon users to sign up for the Quake Champions beta program. Our installer placed a shortcut on gamers' desktops – we've updated our 17.4.4 release and this shortcut install has been removed. We apologize if this has caused any inconvenience for anyone."
Unfortunately, none of my direct questions were answered. AMD didn't clarify what the tracking code was used for, whether the company was being paid for referrals generated by the link, or if this was simply related to the recent Bethesda/Radeon technology hook-up. Nor did AMD respond to my queries about why it decided to use a mandatory desktop shortcut to a website rather than the promotional space already front-and-center in the Radeon Settings software that opens when you update your drivers.
Update: On Twitter, AMD director of software strategy Terry Makedon said that the company made no money from the Quake Champions link. "We heard you. Sorry," he also tweeted.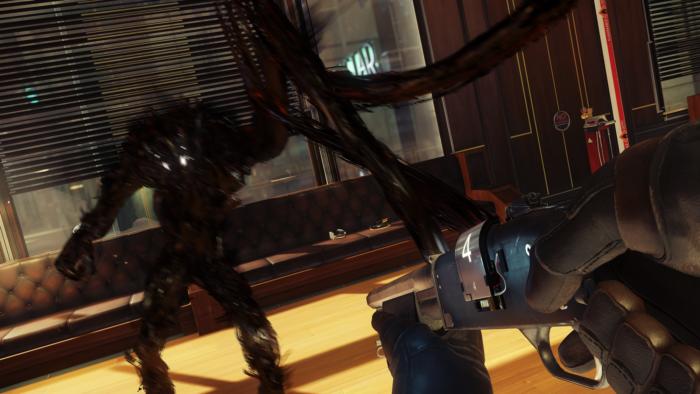 The story behind the story: Sure, AMD's Quake Champions link could be deleted quickly enough, but it was still an unwanted and unavoidable ingress of users' desktops. Even the most bundleware-infused freeware gives you the ability to opt out of those extras during installation, and if a user wasn't paying attention during the Radeon driver upgrade, finding a random bitly link on their desktop could cause fears of malware infestation.
That said, while we wouldn't want to see this happen again, it maybe blew up a wee bit more than it should have. AMD's underlying intent here—giving Radeon users access to a hot beta test—is still a good one. It's a benefit Nvidia also employs—just not with mandatory desktop shortcuts. Hopefully future perks like this are handled in a more overt way, preferably inside of the Radeon Settings software itself, or at least with an opt-in prompt while your drivers are installing.