So you want to get your game on and you want to take it with you, too? Gigabyte promises to feed that need with the new Aero 15 laptop. Announced Tuesday, our hands-on gives a first peek at how Gigabyte managed to jam the latest hardware into a 15-inch laptop that's legitimately portable.
Featuring a 1920×1080 screen with a matte anti-glare finish, the panel is VA (Vertical Alignment) rather than the more common IPS or TN technology. Like all display types, VA has its pros and cons, but it looks pretty nice at first glance. The screen is a near-borderless design, fitting a 15.6-panel into a body that normally would feature a 14-inch panel.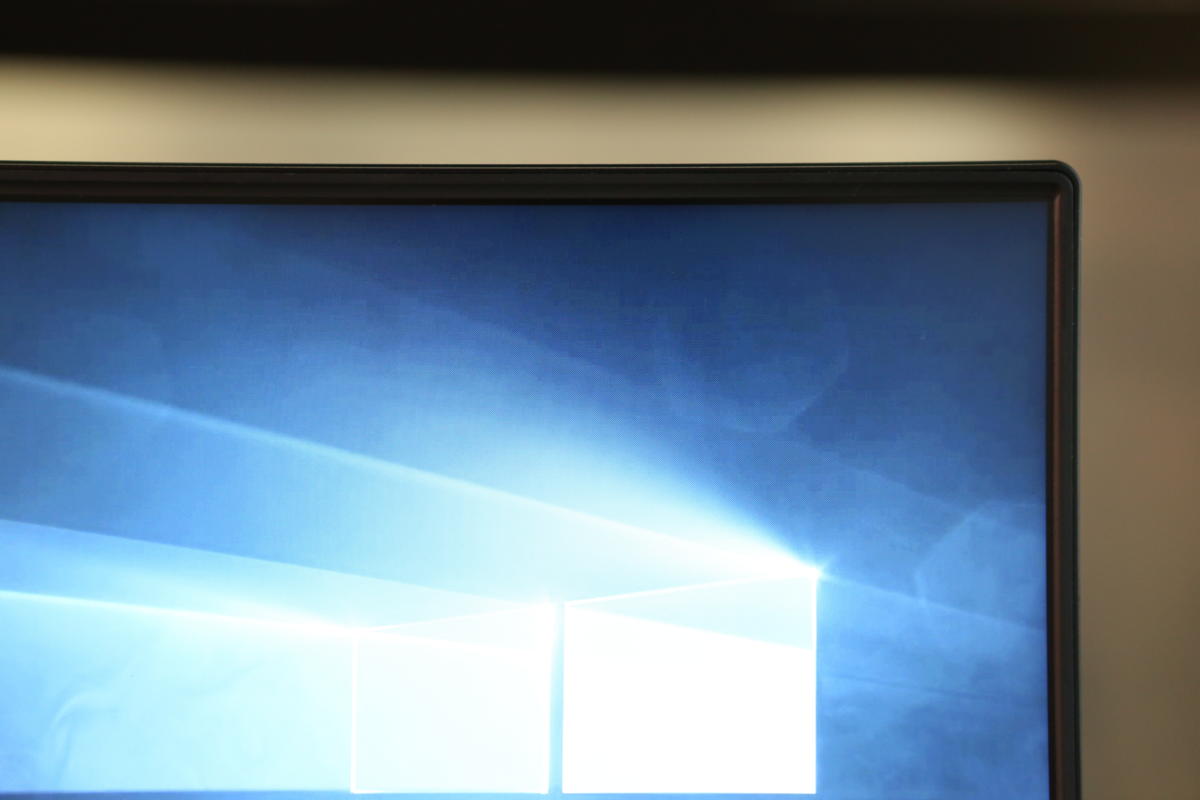 We measured our loaner's bezel at just under 5mm. Other laptops have done the narrow-bezel thing before. As everyone knows, with a narrow bezel, you run out of places to squeeze in the camera. Gigabyte puts it down low, just as Dell does with the XPS 13 and XPS 15, which unfortunately can lead to awkward viewing angles during videoconferencing.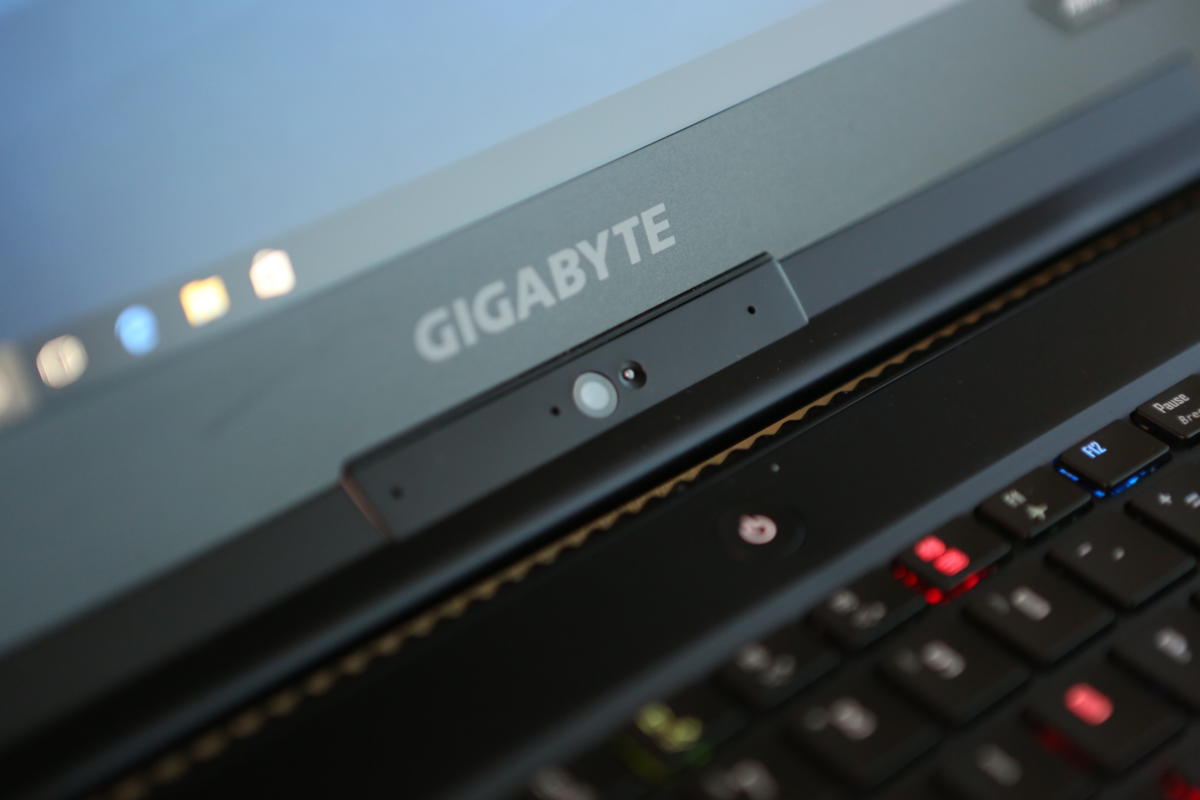 The keyboard features per-key lighting with fairly bright output that I'd say is comparable to Razer's beautiful keyboards. A 10-key numeric pad maximizes space usage, but as with most laptops, it's pretty compressed, and gaming accountants may not be happy.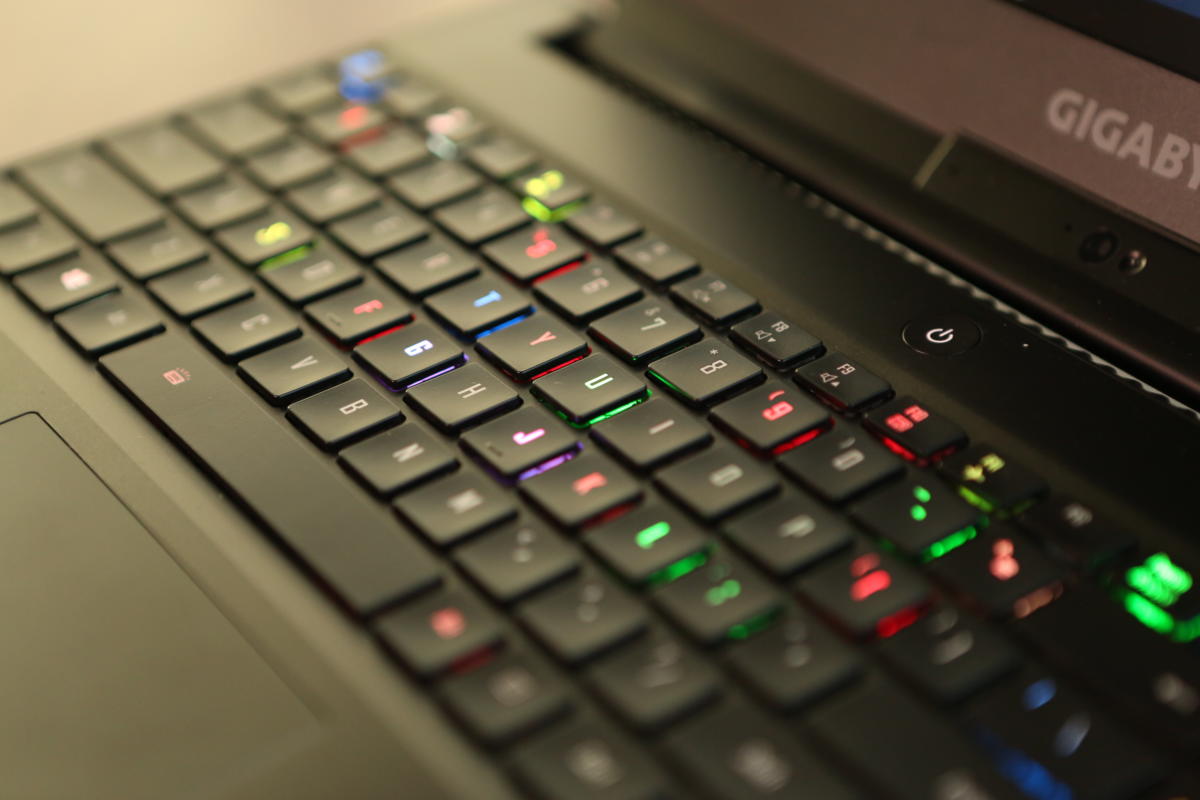 Big battery
Battery life should be reasonable, as Gigabyte opted to fit as big a battery as possible into the Aero 15. The trendsetter in this category was MSI's GS63VR, but MSI opted to use just a 64-watt-hour battery. Gigabyte cranks it up with to 94 watt-hours. The company claims 10 hours of usage, but I'm a bit skeptical.
Plenty of ports
Gigabyte doesn't pull an Apple here and rip you off for dongles. The Aero 15 features just about every port you'll need including Gigabit ethernet, USB 3.0 Type A (5Gbps), a full-size HDMI 2.0, and miniDP 1.3 on the left side.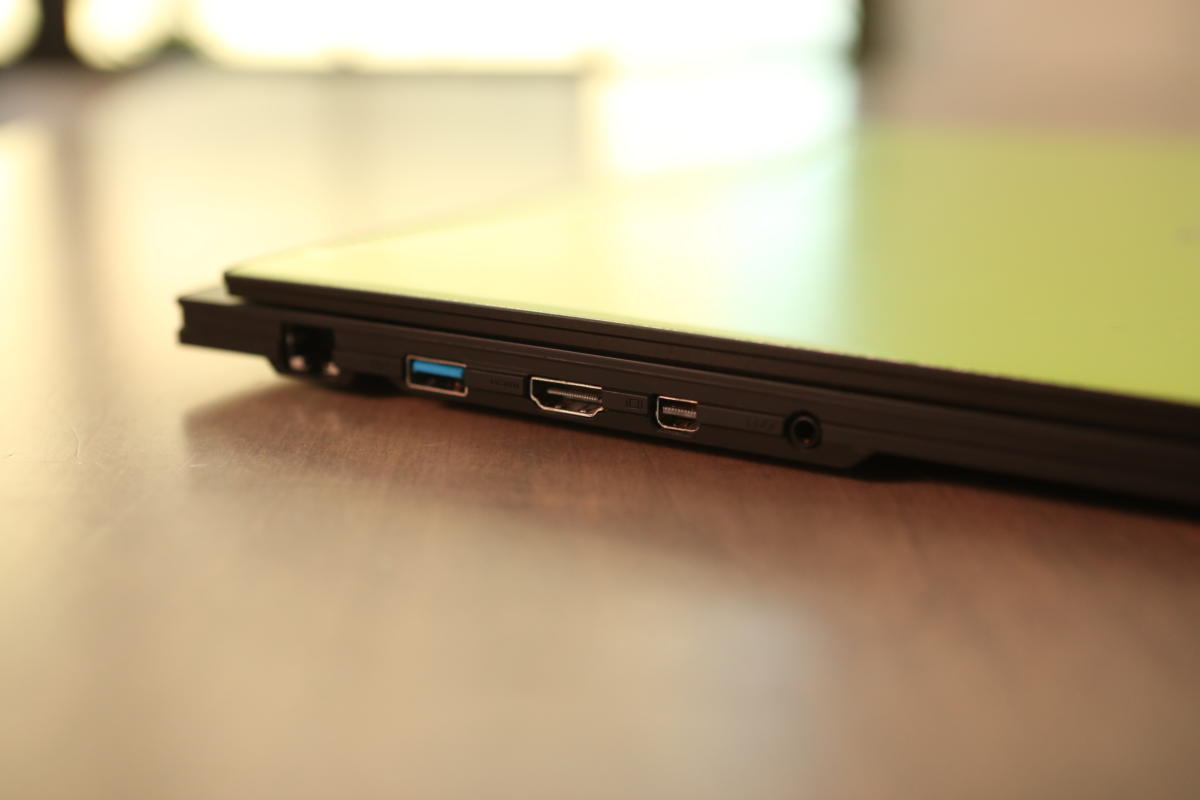 The right side of the Aero gives two more USB 3.0 Type A ports, a USB 3.1 Type C/Thunderbolt 3 port, an SD card reader, plus a barrel charger and Kensington lock port. Gigabyte says that Thunderbolt 3 port is a full 4-lane configuration, too.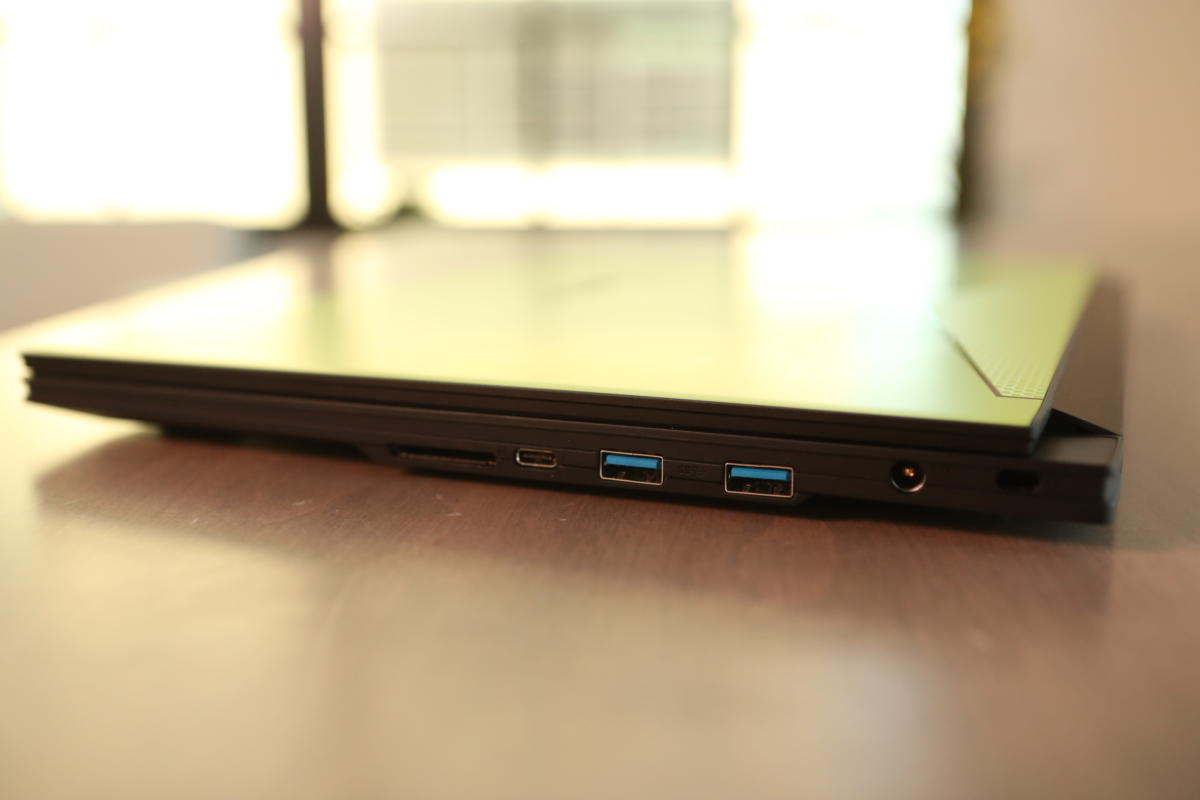 Don't care about the outside? Good. The inside is where much of the excitement is. The CPU is Intel's latest 7th-generation quad-core Kaby Lake chip (Core i7-7700HQ), and graphics are left to none other than an Nvidia GeForce GTX 1060 with a 6GB frame buffer. That GPU is fully VR-ready and will play most games at the laptop's native 1080p resolution without issue.
Storage can accommodate up to a pair of M.2 NVMe SSDs. Our unit came with a single 512GB Liteon SSD. While I didn't have a chance to crack the Aero 15 open, Gigabyte said both M.2 drive bays are easily accessible from the bottom.
I actually expected a pretty ugly power brick with the Aero 15, but the gently rounded shape literally takes the edge off. The brick itself puts out 150 watts and also nicely features a 10-watt USB Type-A charging port.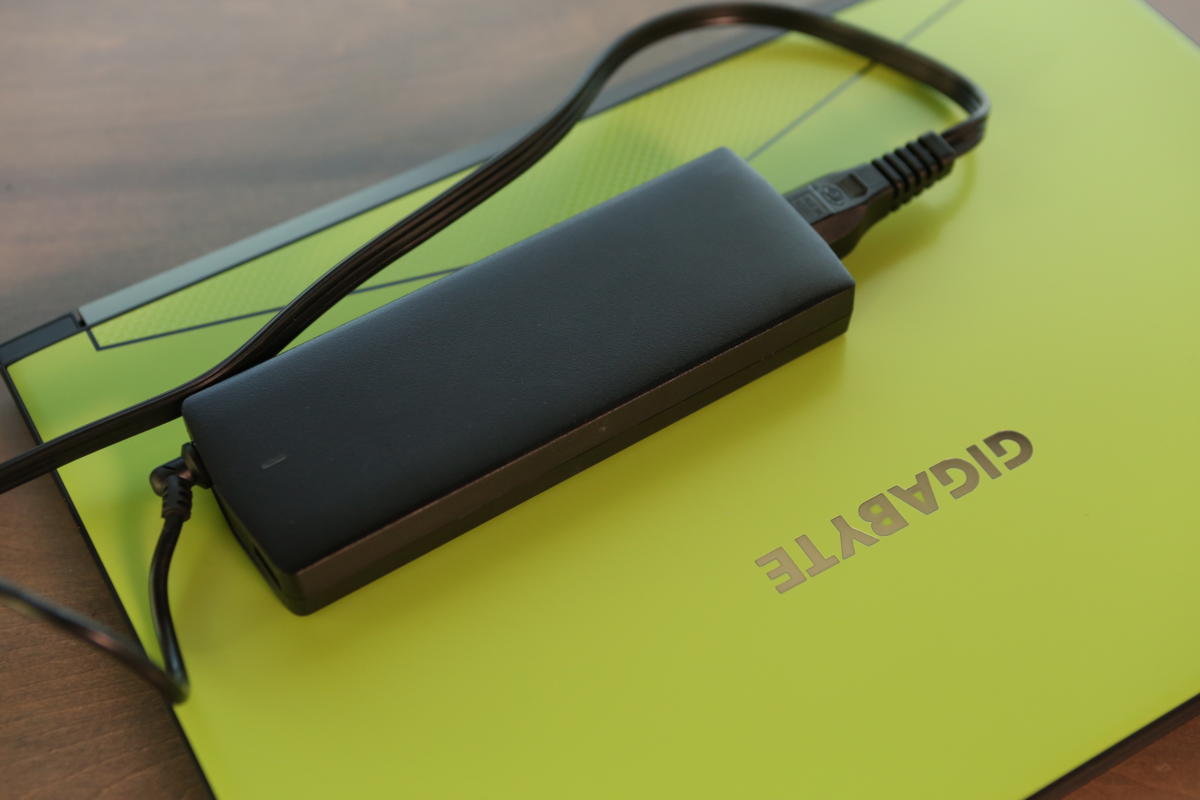 How big is it?
Among all the laptop classes, the 15-inch category seems to have the widest variation of designs. Among the smallest out there in Windows-land is the Dell XPS 15, which features a quad-core Kaby Lake CPU and GTX 1050.
In the power gamer's corner stands the Alienware 15, which gives you a quad-core Kaby Lake chip, 120Hz G-Sync panel, and the powerful GeForce GTX 1070 inside.
Straddling the two we have the Aero 15 with its quad-core chip and GTX 1060 GPU. The Aero is already on sale at Newegg, with this configuration setting you back about $1,900. Expect a full review on PCWorld.com soon.