Ever since the Windows 10 Anniversary Update rolled out last August, Microsoft Edge has offered third-party extensions to increase the functionality and customizability of the browser. Despite the popularity of extensions in other browsers, however, Edge has yet to secure a large number of add-ons in the first nine months of its extensibility.
At this writing there were less than 40 extensions available in the Windows Store compared to the hundreds available in the catalogs for Chrome and Firefox.
Nevertheless, the Edge catalog is at least big enough that we can start looking at what's useful and interesting for Edge users.
Here's our current list of the top 10 browser extensions in Edge.
Adblock Plus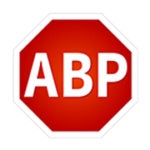 A privacy-conscious user or just someone who hates being accosted by excessive ads won't get very far without a solid ad blocker. From the beginning, Adblock Plus has been part of Edge's extension catalog.
This popular extension behaves here just as it does on other browsers. You install it and the extension starts blocking ads. If you ever want to stop ABP from working on a certain site, just click on the icon, and then click Enabled on this site from the drop-down menu to undo that action.
Ghostery
Another popular choice for the privacy conscious is Ghostery. This extension isn't an ad blocker, per se, but the result is similar since it goes after and stops tracking technologies, many of which are attached to ads. That said, some ads will get through. If that bothers you, use it in conjunction with an ad blocker.
Save to Pocket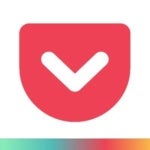 Popular read-it-later service Pocket uses a browser extension so you can easily save items as you browse with Microsoft Edge. There's not much to it. Once the extension is installed, click on the icon to sign in. Next, just browse the web as you normally would, and when you come across an article you'd like to save, click the icon to stash it in your read-it-later list.
You can then read your collected articles via Pocket's website or its Android and iOS apps.
Tampermonkey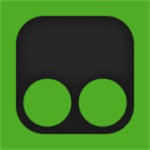 Advanced users who don't like the look or feel of a popular website can probably find a Tampermonkey script to change it, or even add new features. This extension is the non-Firefox user's alternative to Greasemonkey, and it's a great choice.
You can find scripts in Tampermonkey to disable leaky paywalls you find around the web, stop ad-block blockers, and alter the look and feel of sites like Facebook and YouTube.
The one warning about Tampermonkey is that it relies on user-generated scripts to be of any use. Avoid scripts from untrusted sources to keep your PC safe from malicious shenanigans.
Reddit Enhancement Suite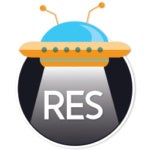 Another classic that's been around since the beginning of Edge extensions, Reddit Enhancement Suite tweaks your Reddit experience. Change the background, preview comments before you publish them, switch accounts quickly, open images inline instead of a new tab, and many, many other improvements, all of which are optional.
RES isn't really a single extension, but a warehouse of various user-contributed optional features. If you love Reddit, you can spend a lot of time with this extension customizing your experience.
Microsoft Translator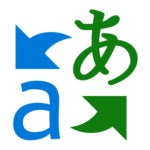 Chrome has this feature built in, but if you want to read an article in French, German, or Japanese within Edge, Microsoft Translator can make it happen.
When you land on a page in a foreign language, click the Translator icon to the far right of the URL address bar, and in a few seconds you'll be reading a rough machine translation of the page. It's rarely ever perfect, but you'll get the gist of what's being said.
LastPass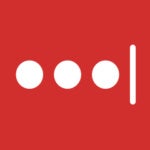 The browser-based password manager LastPass has had a tough few months with security issues, but it's still a solid and easy-to-use choice for managing your passwords. It can also store secure notes, create personal profiles with credit card information, and even let you attach files to entries if necessary.
LastPass offers a free service or you can pay $12 per year to use LastPass across all your devices.
RoboForm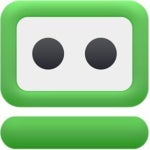 If LastPass isn't your thing, there's also RoboForm. This password manager has similar features to LastPass: one-click login, password manager and generator, web form filler, and encrypted notes.
Like LastPass, there's a free version of RoboForm or you can use the paid version for $20 for 18 months, which works out to about $13 per year.
Web clippers: OneNote and Evernote
We're not going to bother debating which note-taking app is superior. Each product has its advocates and solid reasons for using one over the other. So why fight? Both OneNote and Evernote have a web clipper available for Edge, allowing you to take snippets from the web and add them to your notes. Use your favorite and pretend the other doesn't exist, at least until the inevitable moment comes when you want to see how the other half clips.
BuiltWith Technology Profiler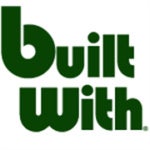 This one's for the web geeks. BuiltWith Technology Profiler is an interesting extension that tries to gather as much information as it can about the various underlying elements of any website you're visiting. You can look at the type of server the site is using, what kind of ad trackers are on the site, what the social widgets are, the various web technologies used to create the site, the SSL certificate provider, and even which content delivery network it uses. All of this information is neatly organized in the extension's drop-down panel.
Just install the extension, click on it, and after a few seconds you'll see the results.
There you have it: our favorite Edge extensions so far. With any luck this list will change as the Edge extensions catalog expands.