Branding isn't always an indicator of quality, but Dell's UltraSharp line is popular for good reason. These monitors come with beautifully crisp IPS panels, a variety of ports, adjustable stands, and the ability to swivel between portrait and landscape orientation.
They're so good that you can buy an older model and still benefit from the quality—which brings us to today's deal. Amazon is currently selling the 24-inch, 1920×1200 U2415 for an all-time low of $226. It's a great price for this late 2014 model, and the best deal we've seen in awhile.
If you lack an Amazon Prime membership or don't want to hassle with shipping, you can also pick up this display in-store at Walmart for a similar price. (It's $5 more than Amazon if you choose to have it shipped instead.)
While you can certainly find cheaper IPS monitors at the same resolution, those alternatives lack many of the U2415's outstanding qualities. With this factory-calibrated Dell display, you get a 24-inch, 1920×1200 IPS panel with a contrast ratio of 1,000:1, 99 percent sRGB coverage, and a response time of 6ms. The U2415 also has an adjustable height that ranges from about 16 inches at its lowest point to about 20 inches at its max, and it can be swiveled 90 degrees between portrait and landscape orientations. Inputs include five USB 3.0, two HDMI (MHL), DisplayPort, Mini DisplayPort, and an audio line-out.
If you decide you want to upgrade or expand your monitor setup, don't think too long about this deal—Amazon's price drop started Sunday, and it could go back up at any time.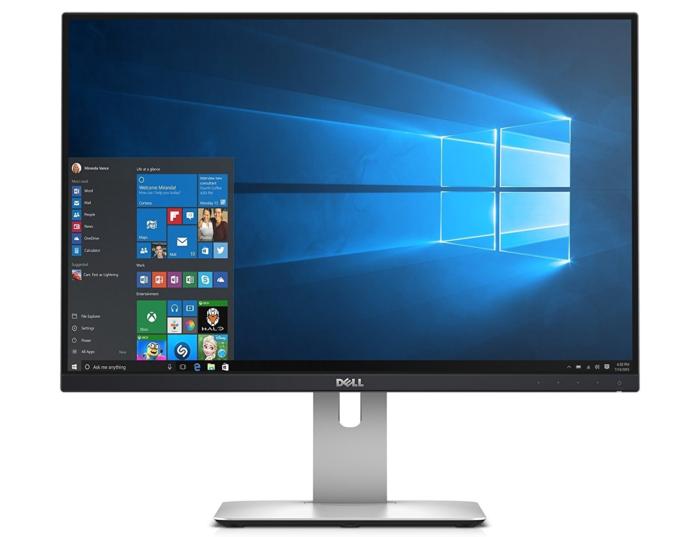 [ Today's Deal: Dell 24-inch U2415 UltraSharp LED monitor for $226 ]