Microsoft said Thursday night that it will host another mysterious event for reporters, to "show the world what's next" in Shanghai, China.
So far, the invitation has come somewhat out of left field. Microsoft representatives were unavailable for comment at press time, and Microsoft executives haven't previously indicated that such an event was planned. It likely involves new hardware, though, since Microsoft's device chief, Panos Panay, has tweeted that he will be at the May 23 event, using the #Surface hashtag.
What Microsoft may announce at the event is unknown, but we can make some guesses. Chief among them is a further development in Microsoft's "mixed reality" aspirations, as well as closing the loop on some of the other hardware announcements, like Windows 10 running on top of ARM chips. And maybe the Surface Pro 5?
Last December, Microsoft teamed up with Intel on new specs for PCs designed to drive VR experiences. As part of that announcement, Microsoft revealed plans to bring the HoloLens to China in the first part of 2017. It also announced a partnership with Chinese head-mounted display developer 3Glasses, as noted by IDG News Service reporter and colleague Blair Hanley Frank.
Why this matters: Microsoft previously said that mixed reality would be part and parcel of the Windows 10 Creators Update, though the feature never really appeared—one of many that was either delayed or deliberately held for the next big Windows release, known as Redstone 3. While Microsoft has embraced the concept of "mixed reality," or mixing virtual and augmented reality within the same headset, it also has tried to position Windows 10 as the OS for the future of pure VR devices like the Oculus Rift. Successfully showing off mixed reality—and maybe answering questions on the role of Hololens—would certainly help its cause.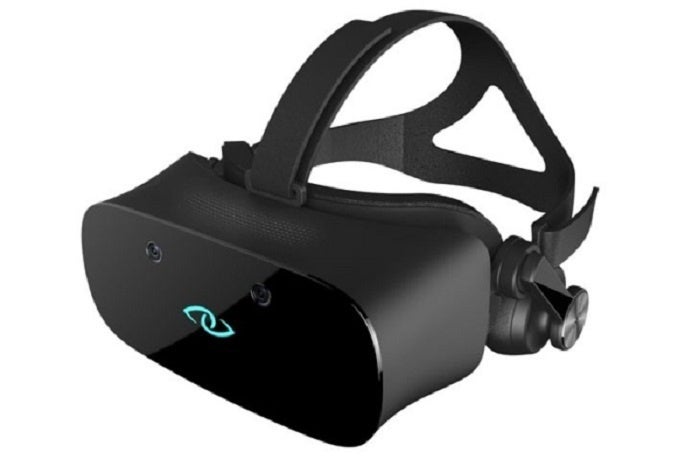 Who is Microsoft's mixed-reality favorite?
3Glasses said then that it would ship its first Windows 10-compatible head-mounted display, the S1, to Chinese customers in the first part of 2017. The company actually announced the device, formally known as the Blubur S1, the month before.
According to 3Glasses, here are the Blubur S1's specifications:
Display resolution: 2,880 x 1,440 at 120 Hz (704 PPI)
Panel response time: <10ms
Optical Lens: 110° Field of View
Display Port 1.2 / USB 2.0 or above
Integrated audio
Operating system: Windows 7, 8, 10 (64-bit)
Dimensions: 7.4 inches x 3.2 inches x 2.0 inches
Weight: 0.79 pounds
Microsoft also announced plans to work with more established partners—such as Acer, Asus, HP, and Dell—in developing low-cost mixed-reality headsets. Acer has already shown off the Developer Edition of its headset, though the other partners have lagged behind. A key feature is "inside-out tracking," which allow the headset to track the user without an external sensor.
But all of those headsets are expected to be launched during the fourth quarter of 2017, in time for the holiday season. A formal launch at the Shanghai event would be much earlier than expected, though it's possible that HP and Dell, for example, could unveil their hardware there.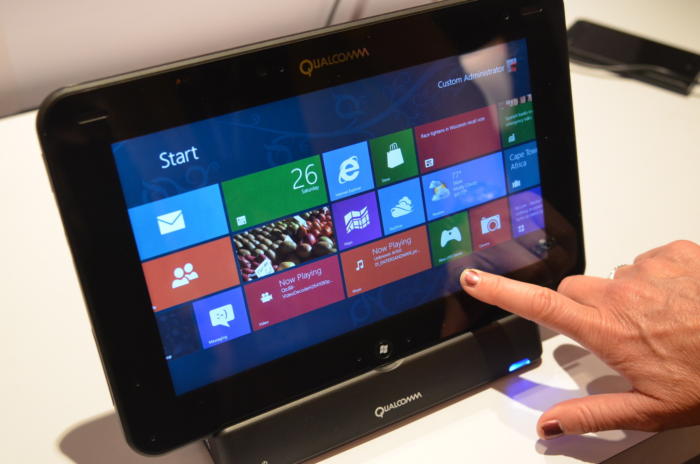 Windows on ARM…or the Surface phone?
If hardware that's expected to ship in the fourth quarter is on the table, though, that might include a first look at ARM PCs based on the Qualcomm Snapdragon 835. Windows 10 running on ARM has been the subject of much speculation: will those devices have the power that users demand, as well as the required compatibility? Qualcomm chief executive Steve Mollenkopf told analysts that the first fruits of its partnership with Microsoft would be seen in the fourth quarter. The company has also referred to the Windows on ARM devices as "cellular PCs."
That, of course, has led to speculation that the so-called "Surface phone" will in fact be nothing more than a small portable device that's also capable of placing calls. "I'm sure we'll make more phones, but they will not look like phones that are there today," chief executive Satya Nadella recently told the Marketplace "Make Me Smart" podcast.
Mentioned in this article
Surface Book i7
Price When Reviewed:
$3299.00
Microsoft could also announce refreshes of the Surface Book, the Surface Pro 4, and the Surface 3, all devices that haven't seen a true update since 2015. Microsoft did provide an update of sorts to the Surface Book with the 2016 Performance Base, though, which it launched last fall alongside the Surface Studio. The Base merely upgraded the Surface Book's discrete GPU, however. Both the Surface Pro 4 and Book are based on Intel "Skylake" chips, rather than the recent "Kaby Lake" generation. Those chips are found within the new Surface Laptop, scheduled to ship in June.
Furthermore, Yusuf Mehdi, corporate vice president of the Windows and Devices group at Microsoft, told Bloomberg TV this week that an updated Surface Pro 4 was due in the near future. It looks like Microsoft may have some new hardware for you to buy rather soon, after all.
This story was updated at 11:24 AM on May 5 with additional details.