The Windows 10 Creators Update makes a lot of helpful new tweaks to the operating system. One of them is a major overhaul of Windows Defender, which is turning into a built-in security suite instead of a simple utility.
As part of the Windows Defender overhaul, Microsoft made it easier to get at your family settings where you can do things such as manage your kids' screen time or their browsing activity.
All family options are tied to your online Microsoft Account, but it's easiest to get to the right part of the site by going through Windows Defender—now called Windows Defender Security Center.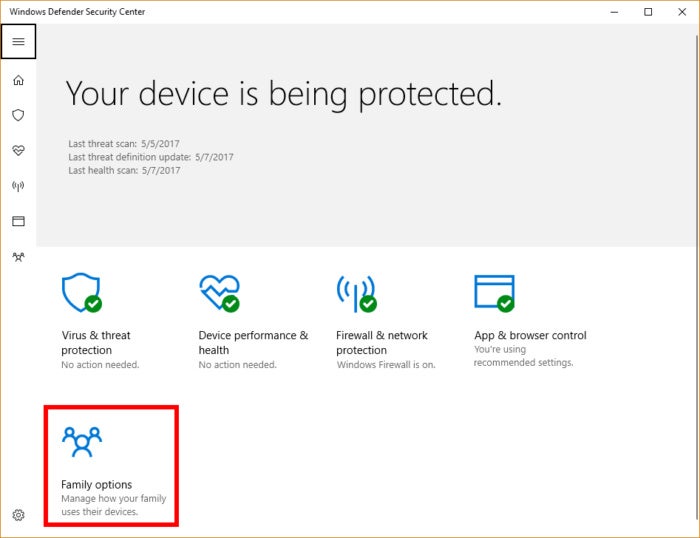 To open the app go through the app list in the Start menu. Alternatively, click the upward-facing arrow on the far right of the taskbar. Next, right-click the Windows Defender icon (a white shield with a green checkmark) and select Open from the context menu. Once Defender opens select Family options as pictured here.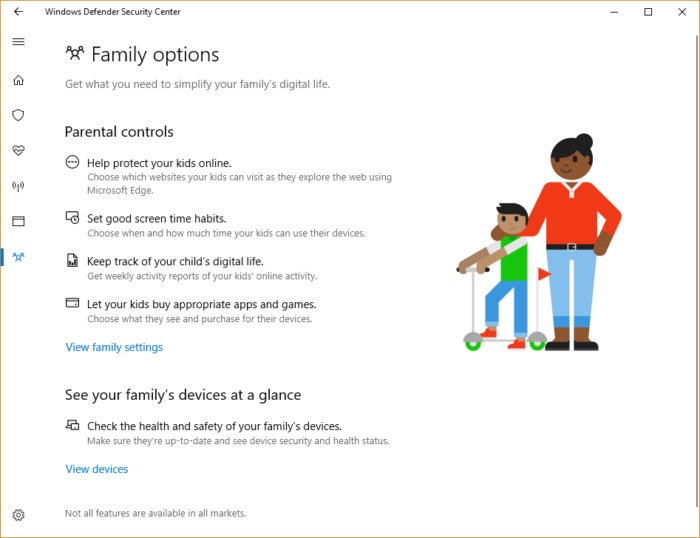 On the next screen, you'll see two major sections: Parental controls and See your family's devices at a glance. Both sections have brief explanations about the features they contain, as well as a single blue link underneath both. These two links are your quick portals to the family section of your Microsoft Account.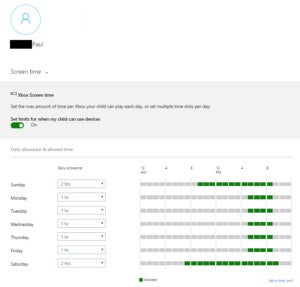 If you've added child accounts to your family or want to add children or adults to your family click View family settings. Your default web browser will open to the family section in your Microsoft Account.
From here, you can see your the activity of your children, add money to their account so they can make purchases in the Windows Store, set limits on screen time for Xbox and PCs, or even find their devices on a map.
Viewing devices
Going back to Windows Defender click View devices right at the bottom of the screen. This takes you to a listing off all the various Windows 10 devices connected to your family. Here you can update the phone number on mobile devices, remove old devices, and carry out other basic support options.
That's all there is to managing your family via Windows Defender. The new method in the Creators Update is much easier to access than earlier versions of Windows 10. Previously, you could only go to Settings > Accounts > Family & other people and then click Manage family settings online with no explanation about what the feature was for.