Windows 10 has hit a milestone: 500 million devices have installed it, Microsoft CEO Satya Nadella announced Wednesday in his keynote opening the company's Build 2017 developer conference. Another number, however, is more troubling: Just a fraction of those devices frequently use Cortana, Microsoft's digital spokesperson for its push into artificial intelligence.
Just 141 million devices, or about 28 percent of Windows 10 users, use Cortana monthly. That stands in sharp contrast to what Microsoft calls the "intelligent cloud," the next phase in the evolution of the "mobile first, cloud first" mantra that Nadella has talked up since he became CEO in 2014. At Build, Microsoft executives will describe how data used to be pushed from "edge" devices like phones or tablets to a cloud server, analyzed, and then sent back to the user. Now, Microsoft's trying to build in those analysis capabilities as close to those data-generating devices as possible.
Consumers don't care what's going on behind the scenes, though. They care whether services like Cortana are getting smarter—or they should, if they were using Microsoft's digital assistant. It's not even clear whether this small subset of active users is querying Cortana with questions or setting reminders, or whether they're simply using Cortana's search box as a generic replacement for the Start menu.
Fortunately, Microsoft had other numbers to share that were a bit rosier: 100 million people per month are using Office 365's commercial subscription services, and 90 percent of all Fortune 500 companies are using some portion of the Microsoft cloud.
In all fairness, Microsoft's said previously that it believes that its Cortana usage numbers are on par with other digital assistants. Amazon, Google and others haven't said publicly how many queries they process. Microsoft probably has greater reach than Amazon, since Amazon probably hasn't sold 141 million Alexa-powered devices. On the other hand, Cortana is also available on iOS and Android as well. But it's also fair to say that every device Amazon sells is actually used as a digital assistant.
Why this matters: Microsoft will spend three hours on Wednesday talking about all of the different ways it's bringing intelligence to the cloud: the bots framework it introduced last year, cognitive services that app developers can include, new Cortana skills, and more. Very few of these, if any, will be explicitly called out to consumers—their online experiences will just improve over time thanks to these technologies. But it has to be a bit deflating for Microsoft to realize that its AI centerpiece, the Cortana intelligence engine, which is probably sitting on your taskbar right now, isn't being used. It doesn't bode well for the popularity of less visible and less engaging technologies.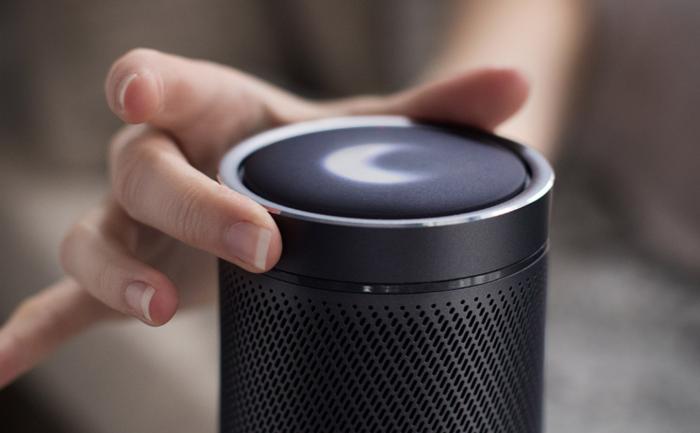 Building intelligence into bots, Cortana, and Office
Though consumers may not be taking advantage of Cortana, that isn't stopping Microsoft. At Build, Microsoft is launching a new Cortana "Skills Kit," now in public preview. Skills are new features that developers can add to Cortana, similar to the skills that have already been launched for Amazon's Alexa—10,000 of them, according to one report. Interestingly, Microsoft says its Skills Kit can be used to port skills from Alexa or its bot framework, potentially increasing Cortana'a range of skills more quickly. Skills are available for Cortana on Windows, iOS, Android, and even the new Invoke speaker that Harman/Kardon unveiled in the days leading up to Build.
The bot framework Microsoft launched a year ago has a similar visibility problem. Bots were intended to live somewhat behind the scenes. Though a number of chatbots are available to Skype users, there isn't really a high-profile example of a Microsoft bot in the real world.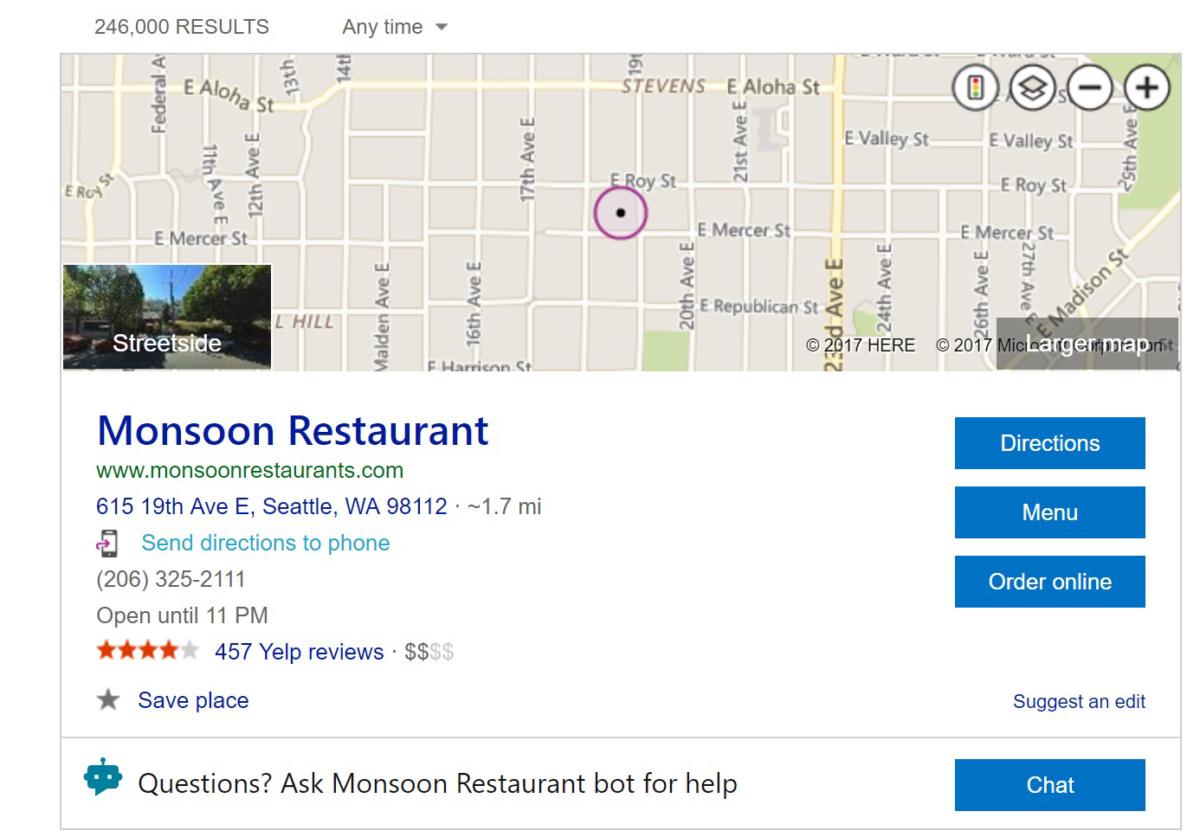 According to Lili Cheng, a distinguished engineer at Microsoft, that will change. Microsoft's Bing team is actively trying to sell bots to local Seattle restaurants. When a potential customer searches for "Monsoon Restaurant," for example, a Skype window pops up so the bot can respond to typed questions.
Microsoft is also busy sprinkling intelligence into other apps and services, like Office. One of the new features Microsoft is expected to show on Wednesday is a PowerPoint translator, so users can rewrite an entire PowerPoint presentation in another language in a flash, via a drop-down menu.
Updated at 9:49 AM with additional details.