Count 'em. It's one month until E3, and that means it's time for the rumors, leaks, and let's-get-ahead-of-the-flood announcements to start appearing. Need for Speed and Assassin's Creed kicked off the season this week with a below-the-radar announcement and a leak, respectively.
That, plus a steep discount on the Steam Link, a 20-minute Prey run, Hitman and Mass Effect put on hiatus, and an amazing Strafe "movie trailer" as we head into the weekend. This is gaming news for May 8 to 12.
The Lil' Steam Machine that Could
Mentioned in this article
Steam Link
Price When Reviewed:
$49.99
I think it's safe to say at this point that Valve's whole Steam Machine ecosystem hasn't exactly taken off. The best bit of hardware to come out of that whole endeavor though wasn't a $1,500 mega-machine—it was the rather more diminutive Steam Link, a box designed solely for streaming your Steam games from your main machine to your living room over your home network.
The Steam Link's not the only device of its kind, but it's still one of the best—maybe the best, considering the price. And that price is even lower right now, with Valve selling Steam Links for $20 instead of the usual $50. The sale lasts until May 15, and you can pick one up either through Valve directly or through Amazon.
Glue guns for victory
Prey has been out for one week, and already someone's managed to beat the game in a mind-blowing 20 minutes. You can see below how DraQu accomplished the feat—mostly by abusing the Gloo Cannon, a gun that shoots glue all over walls and creates makeshift ledges. There's a lot of climbing in this video. (Also, Prey spoilers but that should be self-evident.)
A slow return
With E3 just about a month away, it's time for developers to start the slow process of spoiling all their surprises ahead of time. This week? Well, it's not a huge surprise, but Ghost Games is putting out another Need for Speed title this year, and briefly broke silence to discuss that fact.
"By now many of you will have heard the talk that a new game is in development here at Ghost Games. We're happy to announce that by the end of 2017 you will be playing a new Need for Speed game. We'll have a lot more details to share as we get closer to EA PLAY in June."
There's more to read about car customization and all, but that's the gist of the announcement. Now the question: What bizarre gimmick do they go with for this year's cutscenes? FMV again? More stacks of police cars ? Something—heaven save us—even weirder?
Creed's return
I also expect we'll see the new Assassin's Creed at E3 next month, but that surprise has also been semi-spoiled this week by a bevy of leaks—same as every Assassin's Creed game, it seems. The first rumors came from WWG, which reported the title "Origins" and the fact the game would take place in Egypt. Reddit then got its hand on the below photo, which appears to show your character boating on the Nile with a mission to kill a crocodile. Rumor confirmed? We'll undoubtedly know more soon.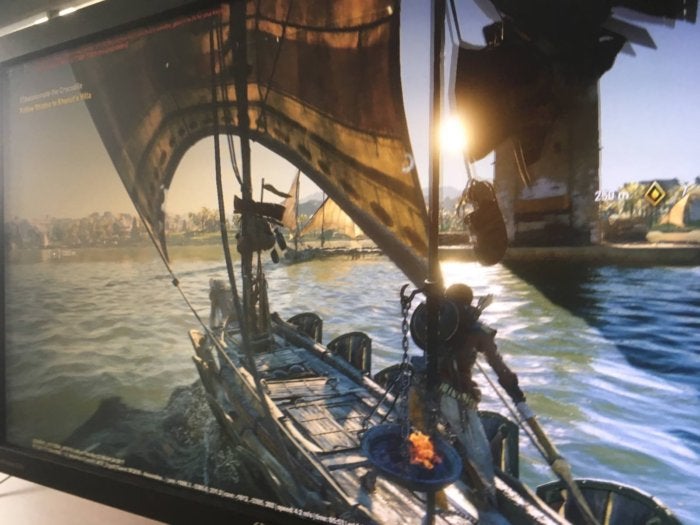 Seven-day forecast
The Risk of Rain team took a detour last year and released the Death-centric puzzly game Deadbolt. It was great! But if you wanted a true Risk of Rain follow-up, a sequel is on the way…someday. Even bigger news is that the game will be a third-person shooter instead of a side-scroller like its predecessor.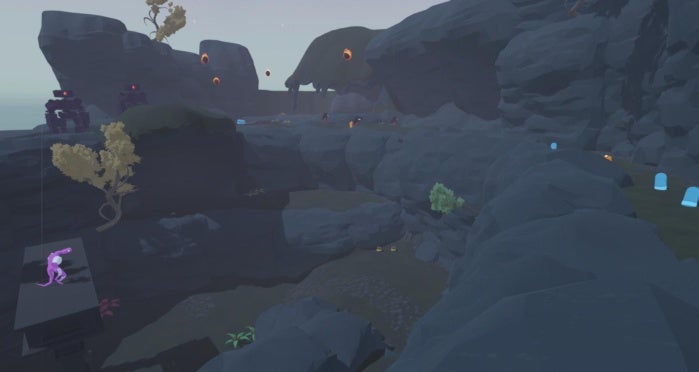 Old man, look at my life
Old Man's Journey is still a game I know almost nothing about, except every time there's a new trailer I go "Ooooh, pretty." The launch trailer is no different—as we head towards next week's release, I'm still awed by the aesthetic even knowing almost nothing about how it plays or what it entails. Look for it May 18.
Hitman assassinated
Something seems wrong at Square Enix. Following on recent news that Deus Ex: Mankind Divided undersold and thus the whole series was now on indefinite hiatus, Square this week announced that Hitman developer IO Interactive is also to be sold off or, failing that, dissolved. This, after they redeemed themselves with 2016's Hitman, one of the best games of last year.
Deus Ex, Thief, Hitman, Sleeping Dogs—the list of murdered Square properties keeps getting longer, and includes (sadly) some of the greatest PC-centric series of all time. Best of luck to IO with the sale, but I also hope Square figures out what the hell kind of company it wants to be, and soon.
Trilogy on hold
Another publisher fond of putting studios out to pasture, EA this week described the Mass Effect series as "on hiatus." And while Mass Effect: Andromeda developer BioWare Montreal won't be shuttered, Kotaku reports that it is being transitioned to a "support studio," just like it was in the days of old. Whether Mass Effect eventually resurfaces with an Andromeda II or abandons the concept and starts over is anyone's guess, though I expect it'll be another five years before we find out.
The power of the dark side
Darksiders III was surprise-announced last week, bringing the series back from the dead. Ironic. IGN already showed off a trailer, but then also went ahead and showed off 13 minutes of pre-alpha game footage. Check it out below.
STRAFE
I've played a bit of '90s throwback shooter/roguelike Strafe this week and it's…well, not quite as good as I'd hoped. Lots of running backwards while shooting enemies, less charging into the fray and kicking ass.
The best part of the game, though? Its ridiculous '90s VHS tape tutorial, which takes the form of a company training video, complete with awkward pauses and asinine advice. The developers have leaned into that aesthetic outside the game as well, putting out this amazing launch trailer. It's worth watching even if you don't care about or enjoy Strafe. Very NSFW, though.