OneNote is changing to benefit users with vision and mobility impairments, Microsoft announced Thursday. The redesign will place navigation on the left-hand rail, where screen readers and Microsoft's own Narrator will find it more accessible.
The redesign will apply to what Microsoft calls the Windows 10 (or UWP) version of OneNote, as well as the versions for iOS and Android, the Mac, and the Web. The traditional Win32 version of the software will apparently remain unaffected.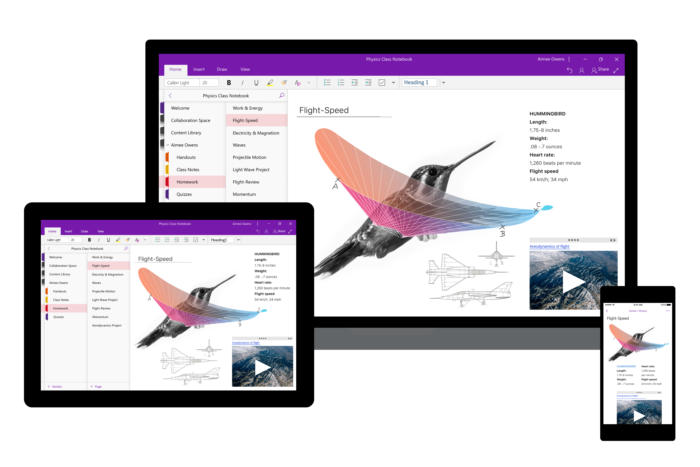 Microsoft said its redesign will streamline the look and feel of OneNote across platforms, so that changes made to a document on the iPad, for example, will show up on a Windows 10 PC. By placing the navigation on the left-hand rail, screen-reading utilities can easily navigate through the app to help those with vision impairment, Microsoft said in a blog post.
Microsoft has already built assistance for the visually or mobility-impaired directly into Windows 10, with a hands-free, Cortana-driven out-of-the-box setup experience. In the upcoming Fall Creators Update, Microsoft said Thursday that it plans to add a feature that lets Windows 10's Narrator function explain keyboard commands and read apps more like a webpage Windows will even use machine learning to "read" images and provide descriptions where none are available.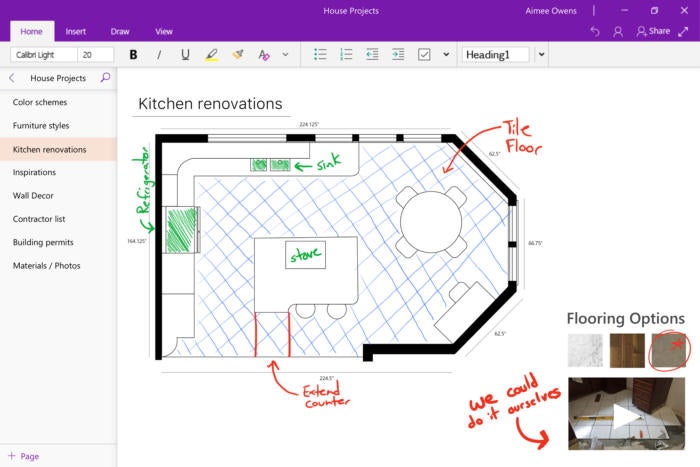 While the OneNote redesign is intended to help those who need automated assistance, it appears to rob a substantial amount of screen real estate. In OneNote 2016, the user has the option of displaying notebooks and sections along the top of the page, or even banish the navigation to a drop-down menu in full-screen mode. In the redesign, the three navigation elements in the OneNote hierarchy—Notebooks, Sections, and Pages—each have a physical column devoted to them. The area to jot notes appears to have been substantially reduced, and the full-screen workspace icon does not appear.
Video of the new changes within Microsoft's blog post, however, appears to show one or just two columns in use, suggesting the columns will either "fly out" or compress when not in use. Microsoft also confirmed that the column panes will be configurable.
"Yes, customers can both choose how many panes are visible (from none up to three), and can adjust the width of all the panes to best suit their preferences," a company representative said in a statement. "In addition, all of the apps will have a full screen mode so customers can quickly switch to a focus mode where only a specific page is visible."
What we'd hope for: Placing OneNote's navigation on the left-hand rail to benefit screen readers makes sense, and the option to increase the size of the UI does, too. Ideally Microsoft will strike some compromise between users who need the larger interface, however, and those whose work might be visually impeded by larger navigation elements — and, based on what Microsoft has told us, it appears that they did.
This story was updated at 9:45 AM on May 19 with a comment from Microsoft.
Note: When you purchase something after clicking links in our articles, we may earn a small commission. Read our affiliate link policy for more details.
As PCWorld's senior editor, Mark focuses on Microsoft news and chip technology, among other beats. He has formerly written for PCMag, BYTE, Slashdot, eWEEK, and ReadWrite.