Mainstream PC makers keep cranking up the dial on their gaming laptops. Lenovo's Legion Y920 is proof of it: Announced Thursday, this new notebook is the company's most powerful attempt yet to appeal to enthusiasts.
Lenovo loaded this beefy 17-inch laptop with your choice of a Core i7-7700HQ or the Core i7-7820HK—Intel's most powerful laptop chip. The GeForce GTX 1070 handles the Y920's graphics, paired with a 75Hz IPS 1080p G-Sync panel. Nvidia's powerful GPU should have no trouble pushing that display to its limits, and because the screen rocks Nvidia's G-Sync technology, you won't need to worry about tearing or stuttering in games. It looks like a recipe for a buttery-smooth gaming experience.
Rounding out the Legion Y920's specs are an acceptable 16GB of DDR4 RAM and storage options that include a 512GB SSD plus a 1TB hard drive.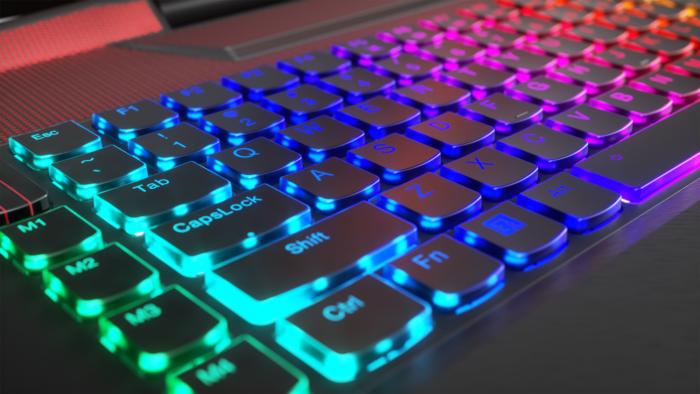 One of the Legion Y920's highlight hardware features can't be found on a spec sheet. This system marks Lenovo's debut into mixing mechanical keyboards with laptops. The Legion's keyboard features a 10-key pad and per-key RGB backlighting.
There's another bonus: If you buy the laptop with the Core i7-7820K, pressing the Y920's built-in "Turbo" key triggers a no-hassle factory overclock using the included Turbo Boost utility.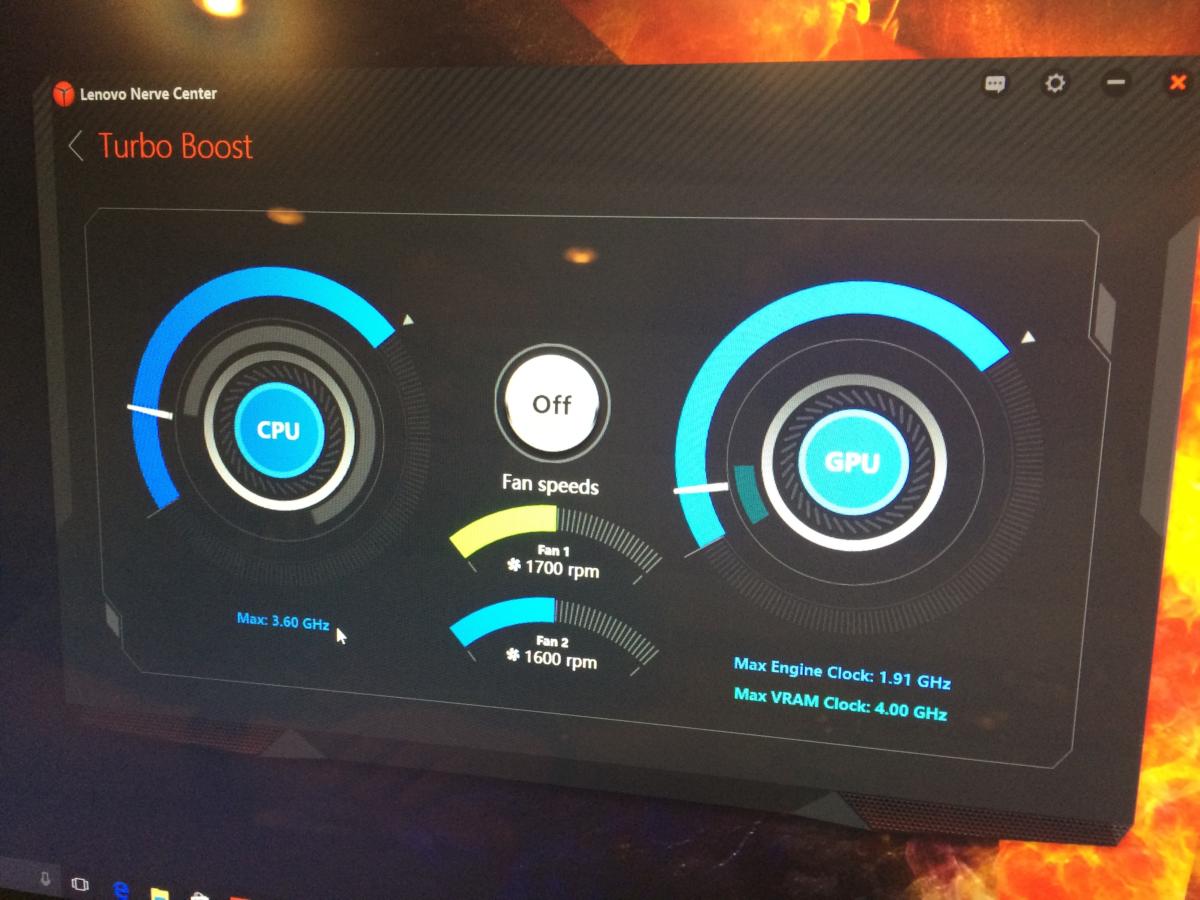 Ports on the Y920 include full-size HDMI, DisplayPort, Thunderbolt, four USB 3.0 Type-A ports, an SD card reader, and gigabit ethernet.
At 10.1 pounds, this laptop won't win contests for portability, but gaming notebooks usually only move between the den and bedroom anyway. More important is how a system this large manages its cooling. More space should allow for a quieter experience. We ran a quick graphics load on the Legion Y920 to see how loud the fans would get, and the preliminary spot check indicates that it's not bad. The noise level is far from silent, but the fan acoustics were reasonable under load.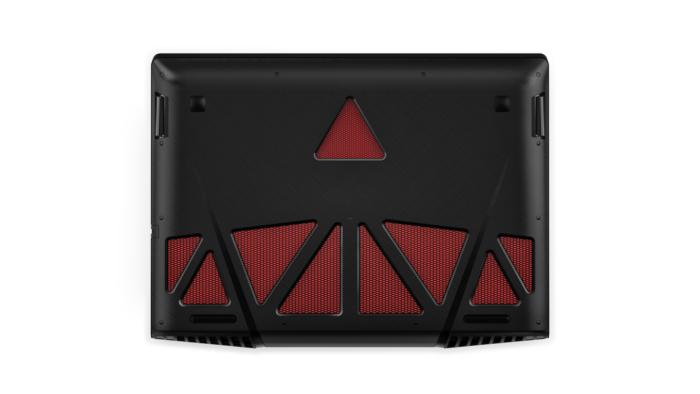 The price isn't quite as reasonable, bucking Lenovo's reputation for giving gamers a lot of value. This notebook will set you back about $2,700 when configured as listed above—a heck of a lot more than other GTX 1070 notebooks like the Omen 17. HP's laptop has an older Skylake quad-core and lacks the fancy keyboard, but it's about $900 cheaper.
Lenovo may intend to pit the Legion Y920 against Alienware's 17 R4, which costs $2,400 when equipped with a similar load-out. Still, the Alienware 17 R4 is $300 cheaper. That much cash can buy a lot of games.