Lenovo's Flex 5 convertibles are the latest arrivals in a busy, popular segment: laptops with 360-degree hinges and a full feature set for mainstream computing.
These new models aren't cheap—the starting prices are $720 for the 14-inch model and $830 for the 15-incher—and in some ways they're just catching up to similar competitors from Dell and HP. But the major PC vendors are constantly one-upping each other, and when they ship in May, the Flex 5 products will have an edge in a few areas everyone cares about.
Weight is the first one. When you're schlepping a PC or even balancing it on your lap, every ounce matters. As I compared the specs for the Flex 5 15-inch to those of similarly priced models, namely Dell's Inspiron 15 7000 2-in-1 and HP's Pavilion x360 (15-bk151nr), I noticed the Flex 5 had managed to slim down to 4.4 pounds, while the Dell and HP are both closer to 5 pounds.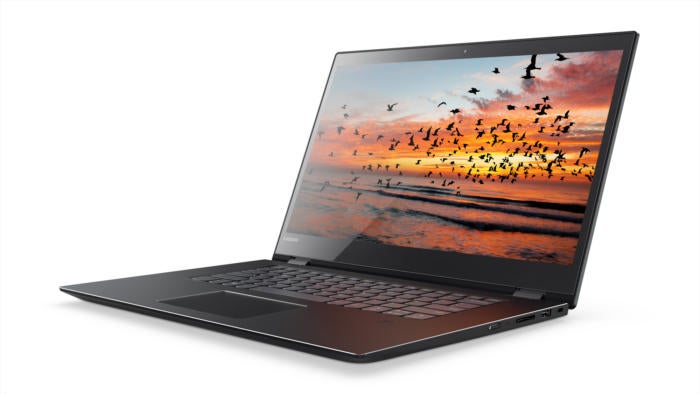 Battery's the second. The Flex 5 laptops boast a 3-cell, 52.5 Wh power pack, compared to 42 Wh for the Inspiron 15 7000 2-in-1 and 48 Wh for the HP Pavilion x360. Lenovo didn't provide further battery specs, but at least on paper, this battery should last longer.
After these highlights, what you'll find with the Flex 5s are well-equipped choices at the high end of mainstream laptops. Most notably, both sizes of the Flex 5 will be available with CPUs up to Intel's 7th-generation (Kaby Lake) Core i7, whereas the predecessor Flex 4, had 6th-generation Skylake parts. Models will be available with up to 16GB of DDR4 RAM and up to 512GB of PCIe SSD storage, or 1TB of traditional hard-drive capacity.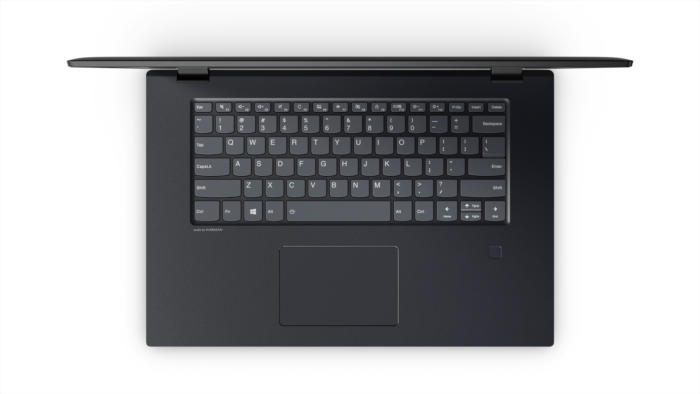 The touch displays will start with Full HD (1920×1080) for the 14-inch model and Ultra HD (3840×2160) for the 15-inch model. Integrated graphics will be the default, but you can opt for Nvidia's GeForce 940MX mobile chip for more oomph. Neither the Dell Inspiron 15 7000 2-in-1 nor the HP Pavilion x360 offer such an option.
The Flex 5 convertibles will also add one USB-C port, along with two traditional USB-A. It can't charge—Lenovo's proprietary AC adapter has a lock on that role—but it's good to see a little future-proofing in the connectivity.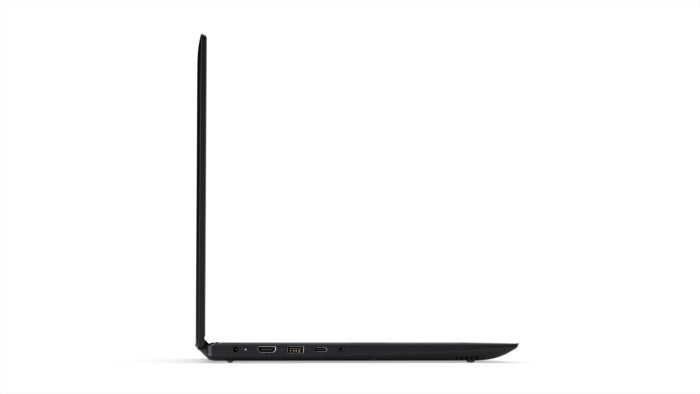 The thing we don't know is detailed pricing per configuration. From the information we have, the Flex 5 product line might actually be a little more expensive than its peers, though it's impossible to know for sure. On the other hand, a lighter device with longer battery life could be worth a little extra cash.
Why this matters: The Flex 5 and its ilk are a good barometer for where mainstream laptops are going. The 360-degree hinge and do-it-all features make it easy to use your computer however you wish, which is what everyone wants, if they can afford it. Shaving off a little weight and packing in a little more battery are good advantages, and the higher-end graphics option means you could game a little on this laptop, too.