When AMD announced the Radeon Vega Frontier Edition at its hardware-packed Financial Analyst Day earlier this week, enthusiasts around the world groaned—because Frontier Edition, the first graphics card based on the hotly anticipated Vega architecture, is built for "data scientists, immersion engineers, and product designers" rather than gamers. So the question on everybody's lips during a Thursday night Reddit AMA with Radeon chief Raja Koduri was obvious: Where's Vega for gamers?
Koduri's PR handlers said right up front that "As a publicly-traded company in the US… we can't legally discuss anything about unreleased products." But despite that hedging, some interesting new information still came to light.
First and foremost: You'll learn more about Radeon RX Vega, the gamer-centric incarnation, at Computex in a couple of weeks. Koduri didn't reveal specifics, but AMD's holding a press event on May 31 at 10 a.m. Taipei time, which translates to 10 p.m. Eastern/7 p.m. Pacific. Don't expect a hard launch though. "We'll be showing Radeon RX Vega off at Computex, but it won't be on store shelves that week," Koduri wrote.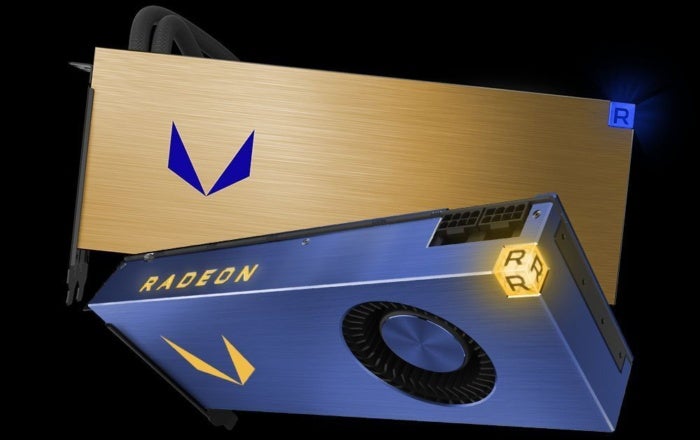 Other tidbits are more heartening for enthusiasts. At the Financial Analyst Day, AMD showed the Vega Frontier Edition running Sniper Elite 4 at between 60 and 70 frames per second at 4K resolution, as Koduri declared that crossing the 4K/60 barrier was one of Vega's goals. As it turns out, that's not the pinnacle of Vega's performance potential."Consumer RX will be much better optimized for all the top gaming titles and flavors of RX Vega will actually be faster than Frontier version!" Koduri said in the AMA.
As expected, AMD's new cards will also shine when developers use close-to-the-metal APIs. "Our architecture is very well suited for explicit APIs such as DX12 and Vulkan. If a game or a game engine prioritizes low level access to the GPU, Vega will soar."
In response to another question, Koduri said that RX Vega cards will have fully optimized gaming drivers (duh), "as well as a few other goodies that I can't tell you about just yet." Such a tease.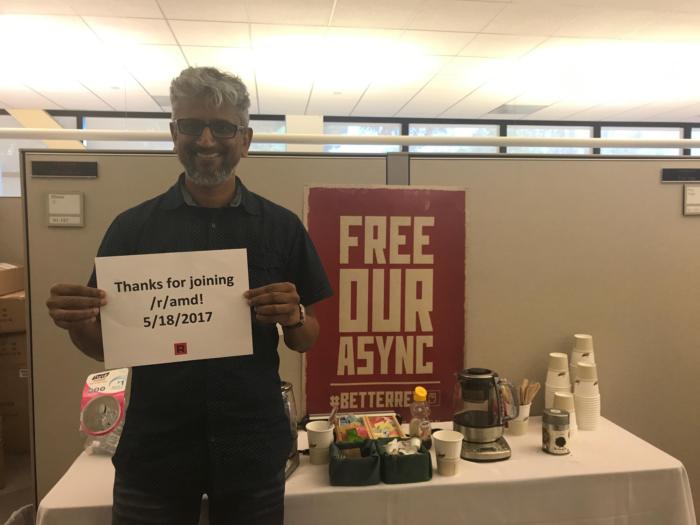 Fortunately, he could say a wee bit more about Vega's ultra-fast HBM2 memory. Koduri confirmed that the 16GB Frontier Edition rocks two stacks of 8GB each, rather than a 4x4GB HBM2 configuration. Koduri also said "We will definitely look into that" when asked about a consumer Radeon RX Vega graphics card with 16GB of HBM2.
The Radeon boss also addressed the availability of HBM2 memory. The Radeon Fury line, which used HBM1, suffered from severe stock deficiencies for months after launch, and whispered rumors online have suggested that Vega's launch may have been delayed due to limited HBM2 stocks.
Koduri downplayed the supply issue in his response, though it was clearly a factor. "On HBM2, we're effectively putting a technology that's been limited to super expensive, out-of-reach GPUs into a consumer product," Koduri wrote. "Right now only insanely priced graphics cards from our competitors that aren't within reach of any gamer or consumer make use of it. We want to bring all of that goodness to you. And that's not easy! It's not like you can run down to the corner store to get HBM2."
Koduri pointed to a more bountiful future for HBM2. "The good news is that unlike HBM1, HBM2 is offered from multiple memory vendors – including Samsung and Hynix – and production is ramping to meet the level of demand that we believe Radeon Vega products will see in the market."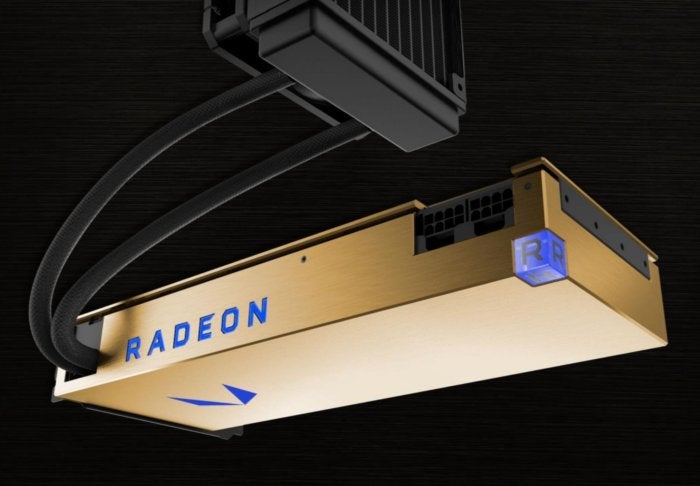 The final interesting tidbit for gamers revolves around Vega's new High Bandwidth Cache Controller. Canned AMD demoes have shown that the HBCC can greatly lift minimum gaming frame rates in memory-deprived situations, but it hasn't been clear whether developers actively need to support the technology. In the AMA, Koduri shed some light:
"To realize the full potential of HBCC, yes we will need to see content from game developers use larger datasets. But we have seen some interesting gains even on current software, particularly in min frame rates. Part of the goal of launching Radeon Vega Frontier edition is to help speed up that process."
Interesting stuff. It sounds like we'll hear more about Radeon RX Vega at Computex. In the meantime, Raja Koduri's AMA also digs into developer-focused graphics tech if you're interested. To learn more about AMD's new graphics architecture, brush up on the 5 things you need to know about Radeon Vega, or watch PCWorld's exhaustive conversation with Raja Koduri from CES 2017 to learn about Vega, FreeSync 2, and more.