Sure, it's 2017, but if you miss the old days of iGoogle personalized homepages, there are a few Chrome extensions that can provide something similar on your new tab page. One of them is called "Start – A Better New Tab" from 64 Pixels.
This extension includes all kinds of information on your new tab page in the form of widgets. They include the current weather, top visited sites (as you see in the regular new tab page), top news stories from CNN or Google, Gmail, Facebook, popular videos on YouTube, your installed Chrome Apps, a notepad, Google Calendar, bookmarks, stocks, a to-do list, and the current time. Most widgets are activated by default.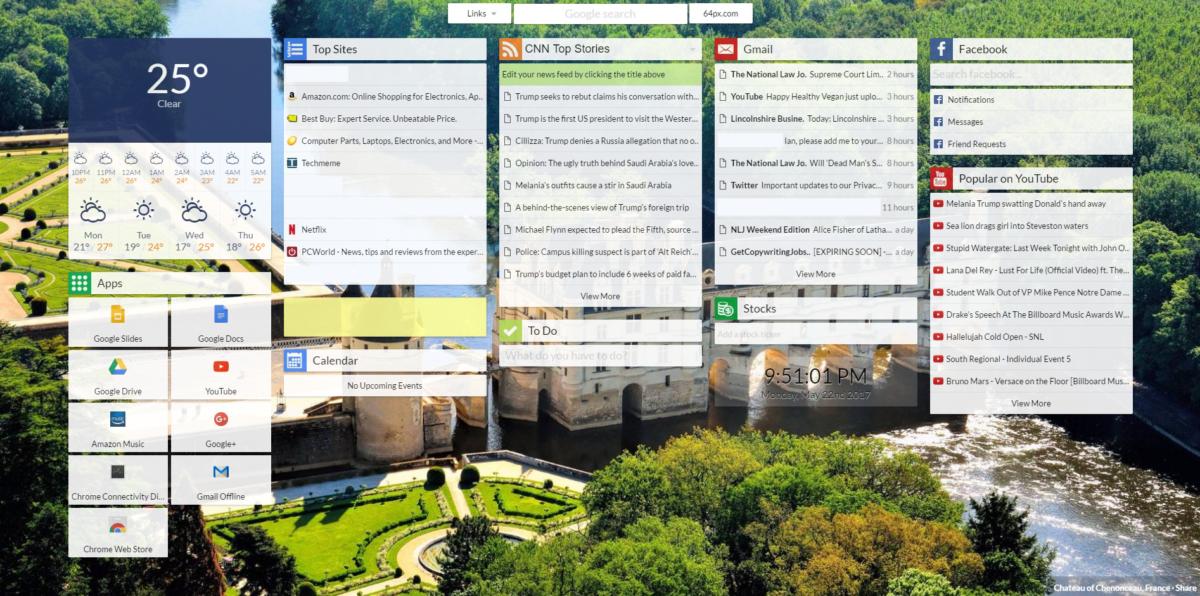 That's a whole lot of information packed into one spot. The features aren't as customizable as I'd like, but if this sounds like an extension that would work for you install it from the Chrome Web Store (link above).
Once it's installed, there isn't much you have to do. It sets itself up quite effectively. Oddly, it was able to pull in my Gmail information automatically—perhaps because I was signed in—but not my Google Calendar, which I had to authorize.
I also haven't bothered to sign into Facebook yet, as I'm trying to keep that wormhole of time and attention off my work PC. That's a story for another day, however.
If you'd like to change anything, enter chrome://extensions in the address bar and hit Enter. Then scroll down the list until you find Start's listing. Click the Options link and a new tab will open with all the various settings you can change.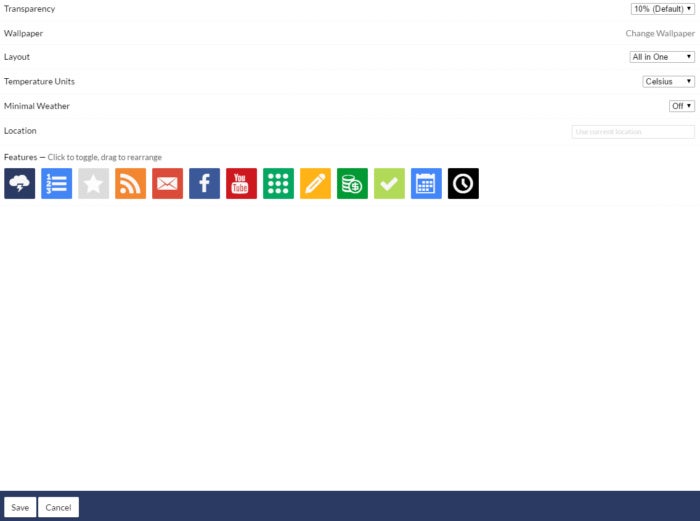 You can rearrange widgets by dragging and dropping the tiles in this section. You can also change the transparency of the widgets, change the weather units, and make a few other adjustments. It's all fairly self-explanatory, just don't forget to click Save at the bottom when you're done.
That's about all there is to Start, an interesting choice if you crave more information on your new tab page.