Raspberry Pi retailer Element 14 recently announced a flashy new mini desktop kit for the Raspberry Pi 3, dubbed the Pi Desktop. The core concept's similar to Intel's sleek NUC—just with lower-powered hardware and a lot more DIY. The kit harnesses the power of the Raspberry Pi and adds a few extra features, such as an mSATA interface for an SSD.
The Pi Desktop will sell for about $56 when it becomes available to North American customers on Monday, June 5.
The kit itself features an add-on board that connects via the Raspberry Pi's 40-pin GPIO. The board carries the mSATA interface, a power controller, and a system clock. In addition, the kit offers the case, a heat sink, a USB adapter, the system clock battery, and enough spacers and screws to put your tiny new Raspberry Pi desktop PC together.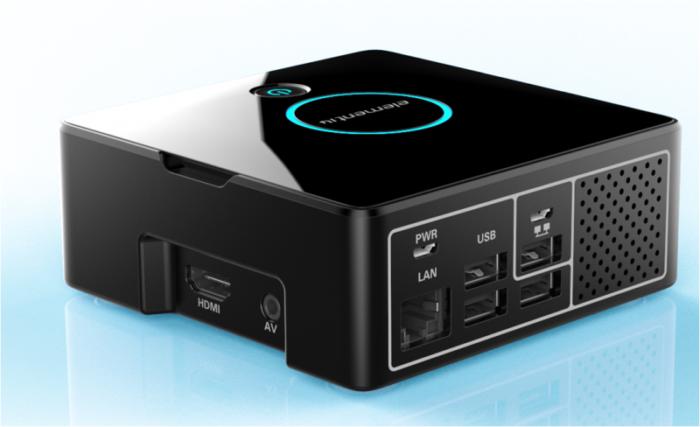 Mentioned in this article
Raspberry Pi 3 Model B
Once you've got the kit, you need to add your own Raspberry Pi 3 and an SSD up to 1TB in size—Element 14 says you can boot directly from the SSD. The Raspberry Pi itself offers most of the computing features your new mini PC will need, including four USB ports, Wi-Fi, Bluetooth, ethernet, and HDMI out.
The impact on you at home: We haven't seen the innards of this desktop kit to say how difficult it'll be to put all the pieces together. We'd venture to guess it'll be a little more challenging than adding an SSD and RAM to an Intel NUC, but still well below the chops required for building your own PC.
The Pi Desktop isn't for everyone, but it would definitely add a little more style and convenience to a Raspberry Pi 3-based home theater PC. If an HTPC isn't something you're interested in, we've got several more suggestions for practical Raspberry Pi uses.