A favorite camera among business people and Twitch streamers alike is on sale today at Amazon for a really great price. The online retailer has the Logitech C920 webcam on sale for $50. That's the lowest price we've seen over the webcam's lifespan and currently about $12 cheaper than other retailers.
The sale is scheduled to last until just before midnight Thursday morning or when supplies run out.
Despite being around for years, the Logitech C920 is still a popular choice–even with the release of Logitech's C922 and 4K-friendly Brio 4K Pro. That staying power owes to the device's quality. It has 1080p video capture, and you can run at 1080p during Skype for Windows calls and through broadcast apps like OBS. (That's despite Logitech only stating official 1080p support within Skype for Windows.)
The C920 also features built-in dual-stereo mics with automatic noise reduction, built-in H.264 video compression, automatic low-light correction, face tracking, and motion detection. There's also a universal clip that can sit on your monitor, desk, or snap into a tripod.
If you miss out on the C920's lower price today don't sweat it too much. This isn't the first time the webcam's been on sale at this price, and it probably won't be the last.
If the C920 doesn't interest you Amazon has other Logitech gear on sale today, too, which includes gaming accessories and Logitech's K480 multi-device Bluetooth keyboard.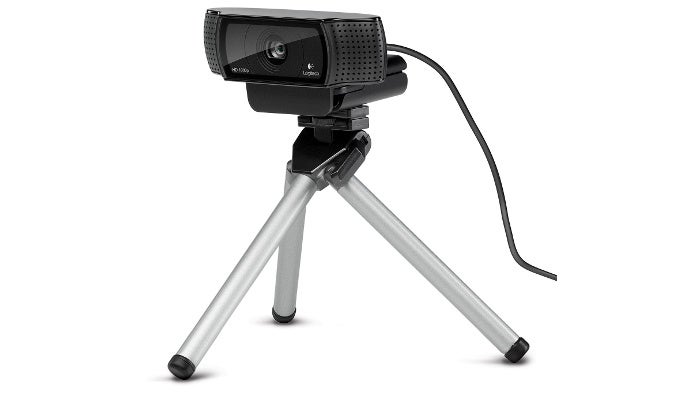 [ Today's deal: Logitech's HD Pro C920 webcam for $50 at Amazon. ]
Note: When you purchase something after clicking links in our articles, we may earn a small commission. Read our affiliate link policy for more details.
Ian is an independent writer based in Israel who has never met a tech subject he didn't like. He primarily covers Windows, PC and gaming hardware, video and music streaming services, social networks, and browsers. When he's not covering the news he's working on how-to tips for PC users, or tuning his eGPU setup.