Intel's dream of making one cable to rule them all took a huge step forward this week. On Wednesday, Intel announced it will integrate Thunderbolt 3 into future CPUs. More importantly, the company said it would open up the long-secret protocol to the world, royalty-free.
The company's explanation for the change is practically utopian. "Intel's vision for Thunderbolt was not just to make a faster computer port, but a simpler and more versatile port available to everyone," wrote Chris Walker, Intel's vice president for Client Computing, in a blog post.
Walker predicted a groundswell of Thunderbolt products. "We envision a future where high-performance single-cable docks, stunning photos and 4K video, lifelike VR, and faster-than-ever storage are commonplace. A world where one USB-C connector does it all—today, and for many years to come."
Why this matters: Intel's long battle to establish a universal, high-speed port and cable for all PCs was headed for defeat until the company adopted the more successful USB protocol and USB-C port two years ago. Baking Thunderbolt into future CPUs and opening up the proprietary protocol could be all Thunderbolt 3 needs to achieve total world dominance.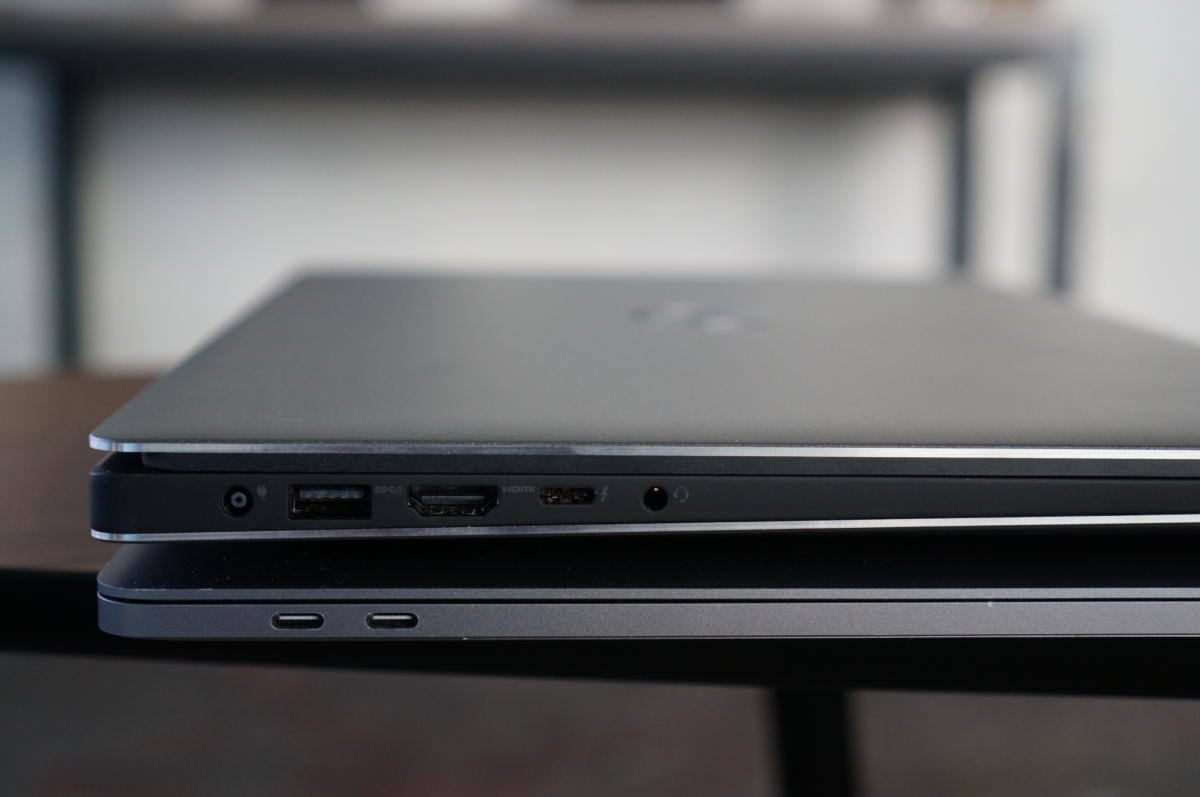 A long road
Thunderbolt's sudden freedom means a lot considering the standard's proprietary history. Thunderbolt was born in 2009 as Light Peak, with lofty goals and expensive optical cables. Apple, long a proponent of eliminating cable clutter, partnered with Intel to help bring it onto more affordable copper cables. Thus it evolved into Thunderbolt, with speeds up to 10Gbps. Thunderbolt 2 doubled that to 20Gbps by combining both Thunderbolt channels into one.
However, unlike USB, PCIe, and other industry standards (all of which Intel helped build), Thunderbolt remained a proprietary spec. Intel always said it was to speed its adoption—by taking a unilateral approach, it could avoid the slog of design-by-committee.
Unfortunately, outside of Apple's closed ecosystem, few PC vendors took Intel up on its Thunderbolt offer. Even with the copper cables, Thunderbolt remained costly. Also, because Intel owned the protocol, spec, and supply, many feared the company would just ramp up pricing once it became an accepted norm. In fact, many PC vendors have privately cited that reason for not fully embracing it.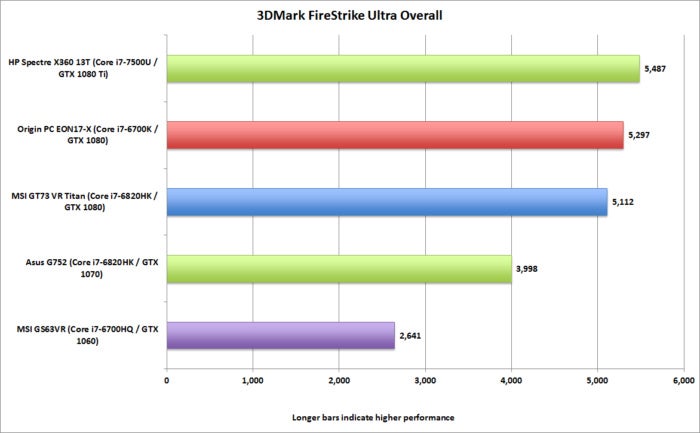 It didn't help Thunderbolt that Intel's own USB spin-off had been evolving, moving from 5Gbps to 10Gbps with USB 3.1 (Gen 2), offering the ability to charge laptops over USB-Power Delivery, providing DisplayPort connectivity for external monitors, and introducing the reversible USB-C connector that was small enough to use in phones and tablets.
At this point, Thunderbolt seemed headed for a shallow grave alongside FireWire. Intel's Hail-Mary decision to make Thunderbolt 3 a superset of USB-C in 2015 changed the game.
Thunderbolt 3-equipped laptops could suddenly do everything USB-C could, and even more, with Thunderbolt's now-higher speed of 40Gbps. Thunderbolt 3-equipped PCs even have enough performance to drive external graphics competently.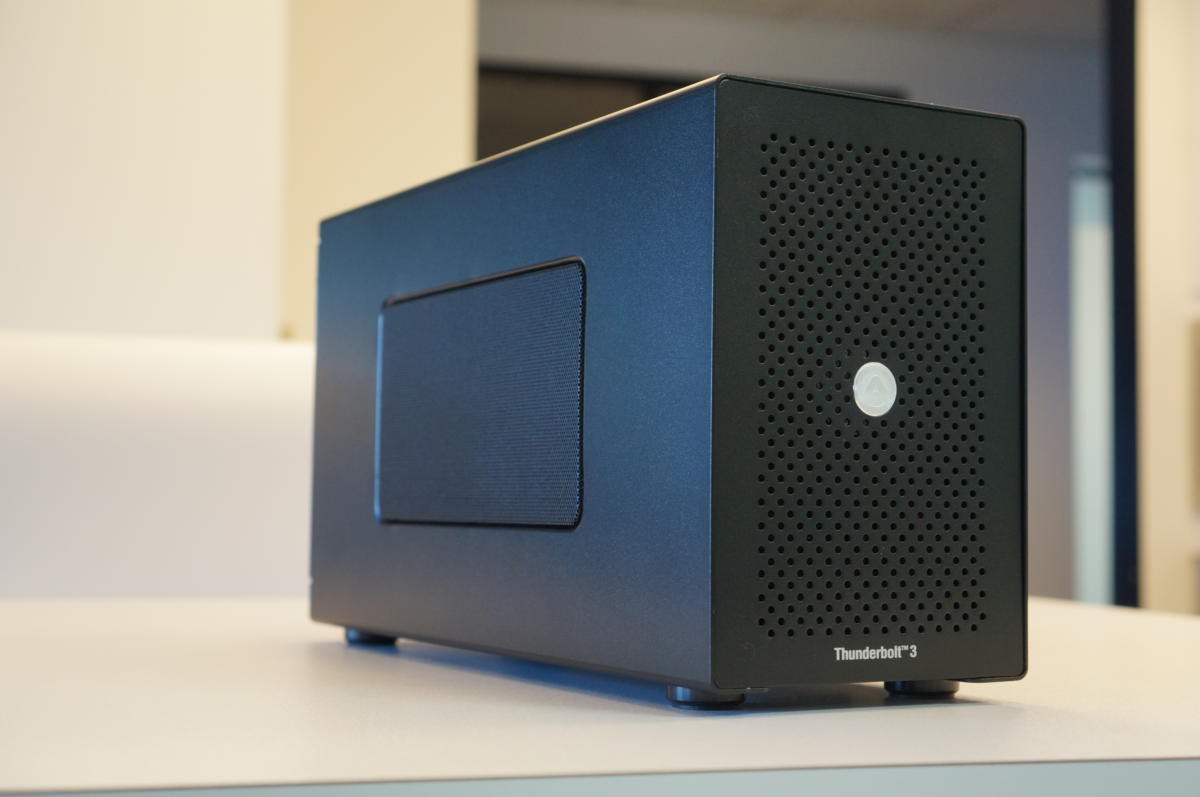 What was once headed for failure has become a feature-check item on higher-end laptops. But it comes with caveats: A Thunderbolt 3 chip can cost a pricey $5 to $8, and they consume power when on. In our tests, we've sometimes found a 10-percent power penalty from having the external Thunderbolt 3 chip running.
Intel's move on Wednesday truly changes everything. By moving Thunderbolt onto the CPU, Intel says it can lower the cost and the power requirements. Intel didn't actually detail which CPUs would get Thunderbolt 3 or when. If it's truly coming to all of them, it would mean every PC that uses an Intel chip would get the much sought-after feature.
There's no fear of a proprietary lock now, either. "In addition to Intel's (CPU integrated) Thunderbolt silicon," Walker wrote, "next year Intel plans to make the Thunderbolt protocol specification available to the industry under a nonexclusive, royalty-free license."
Intel is ready to let Thunderbolt be fruitful and multiply: "Releasing the Thunderbolt protocol specification in this manner is expected to greatly increase Thunderbolt adoption by encouraging third-party chip makers to build Thunderbolt-compatible chips," Walker said. "We expect industry chip development to accelerate a wide range of new devices and user experiences."
A competitive edge
Intel's motivations are hardly altruistic, of course. By including Thunderbolt 3 in a future CPU for "free," it also makes its CPUs more attractive than upcoming AMD CPUs. Even though Intel's opening up the spec, it has several years' head start on AMD before its rival could develop its own laptop CPU with Thunderbolt 3.
It's also hard not to see this as an inevitable win for Thunderbolt 3 over any competing standards. The biggest loser is likely USB. Like Thunderbolt, USB was created by Intel and eventually set free. USB spec officials have always maintained that Thunderbolt 3 and USB did not compete, but the standard seems to be running out of steam.
At one point, in fact, USB officials had been exploring developing optical cables. With Thunderbolt 3 already pushing 40Gbps, it's difficult to see USB going its own way. Instead, if there is a USB 4.0, it'll probably ride on top of Thunderbolt 3.
The upshot: Within the next year or two, you may have a hard time finding a PC without Thunderbolt 3. For laptops, that's great news, as they'll be able to hook up ultra-fast external drives, rock single-cable docks, and add external graphics support. These are all good things.