The Asus ROG Swift PG35VQ advances the Nvidia G-Sync cause. Announced at Computex in Taipei, this is a ferociously spec'd screen that sticks to G-Sync HDR's premium requirements but goes wide and fast with its pixels.
The first announced G-Sync HDR monitors were basically the holy grail of gaming displays. That doesn't mean they were perfect for everyone, though; one of the beauties of the PC is the infinite room for variation and catering to custom niches. Both initial G-Sync HDR monitors—an Asus model and the Acer Predator X27—rocked a standard aspect ratio and 4K resolutions. The Asus ROG Swift PG35VQ bucks the trend with a curved, ultrawide design that stretches across a massive 35 inches. That size necessitates a 3440×1440 resolution with a 21:9 aspect ratio—a pixel-packed screen for sure, but one that hits much higher frame rates than you'd get with an even denser 4K display.
Mentioned in this article
GeForce GTX 1080 Ti Founders Edition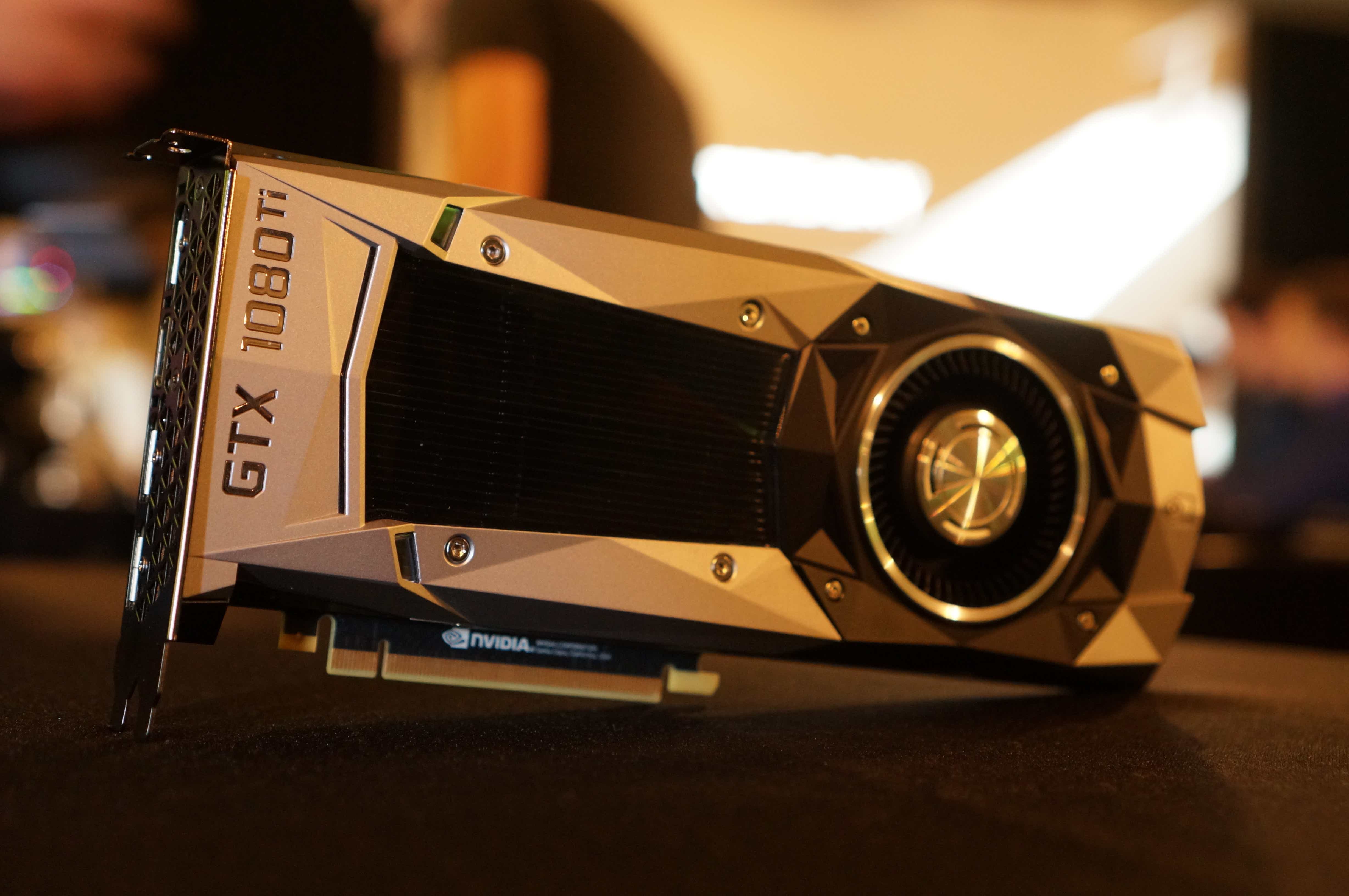 Price When Reviewed:
$699.99
Which brings us to the next highlight: The Asus ROG Swift PG35VQ's ludicrously fast refresh rate. This display blazes along at a blistering 200Hz, more than three times the rate of a standard 60Hz monitor. Paired with Nvidia's stutter- and tear-killing G-Sync tech (and a GeForce GTX 1080 Ti or two) this beast is built for buttery-smooth gaming at ultra-fast speeds. That could make the monitor a hit with deep-pocketed enthusiasts.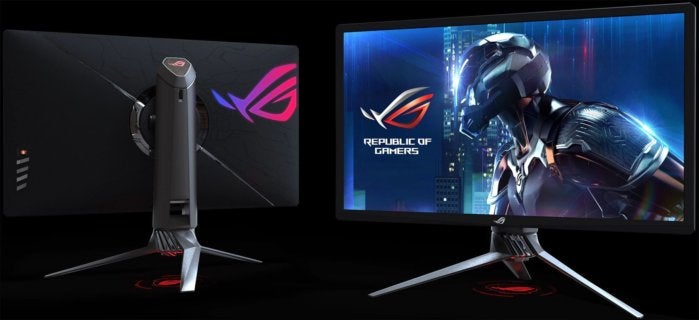 Asus's display doesn't slouch when it comes to visual quality either. It supports glorious high-dynamic range visuals with help from quantum dots, a searing 1000 nits' brightness, and 512 individual backlight LEDs—just like the other G-Sync HDR monitors.
The ROG Swift PG35VQ mimics its fellow Nvidia-loving brethren with its complete lack of pricing and release date info. This time around, however, we have a point of reference to spitball just how damned expensive it'll be. Asus's ROG PG348Q is a 34-inch, ultra-wide curved display with G-Sync and the exact same resolution as this new model, but it lacks HDR support, quantum dots, and is only half as fast at 100Hz. It sells for $1,200 on Amazon.
Update: An Nvidia post reveals that the Asus ROG Swift PG35VQ as well as a similar display by Acer, the Predator X35, will both release in the fourth quarter of 2017.