Nvidia's taking another stab at its "GeForce GTX Battlebox" PC concept, and for the first time, AMD's finally inside—though obviously not Radeon.
Boutique system builders craft Battlebox PCs to minimum specifications laid out by Nvidia. The idea's similar to any other certification-style program: If you buy a GeForce GTX Battlebox, you're guaranteed a baseline level of performance. It's what the legion of failed Steam Machines should've offered, and Nvidia's program launched around the same time as Valve's failed endeavor.
Mentioned in this article
AMD Ryzen 7 1700 Processor with Wraith Spire LED Cooler
Price When Reviewed:
$329.00
Previous Battlebox configurations relied solely on Intel processors, as AMD's older Bulldozer-based CPUs were decent for budget gaming but lagged far behind top-end Core chips for premium experiences. Ryzen changes that, so for the first time, you'll be able to buy Nvidia Battlebox PCs with AMD inside.
Here's what you find in the two tiers of Battleboxes. Hit the links to see PCWorld's verdicts on the hardware:
Battlebox Ultimate
Battlebox Essential
CPU: Intel Core i5 or AMD Ryzen 5 (minimum)
Memory: 8GB or more DDR4 RAM
Nvidia also requires system builders to include SSD storage, Windows 10, and a G-Sync monitor if the system includes a display. Battlebox Ultimate rigs were designed for no-holds-barred gaming experiences, including 4K gaming and virtual reality, while Battlebox Essential PCs are optimized for solid 1080p gameplay.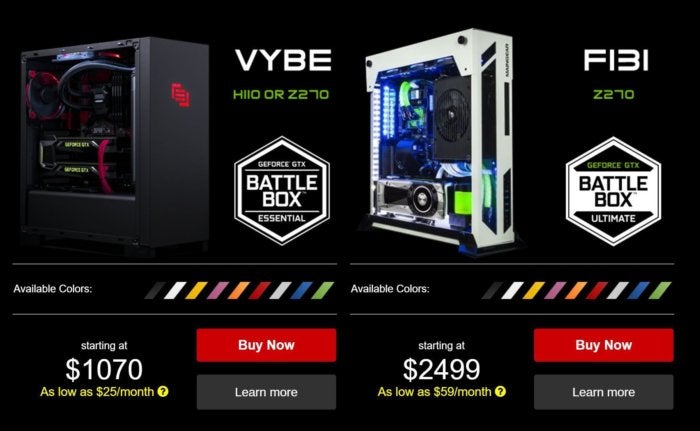 You can buy GeForce GTX Battlebox PCs from Origin, Maingear, Digital Storm, Cyberpower, Velocity Micro, and Xidax right now.
Mentioned in this article
GeForce GTX 1080 Ti Founders Edition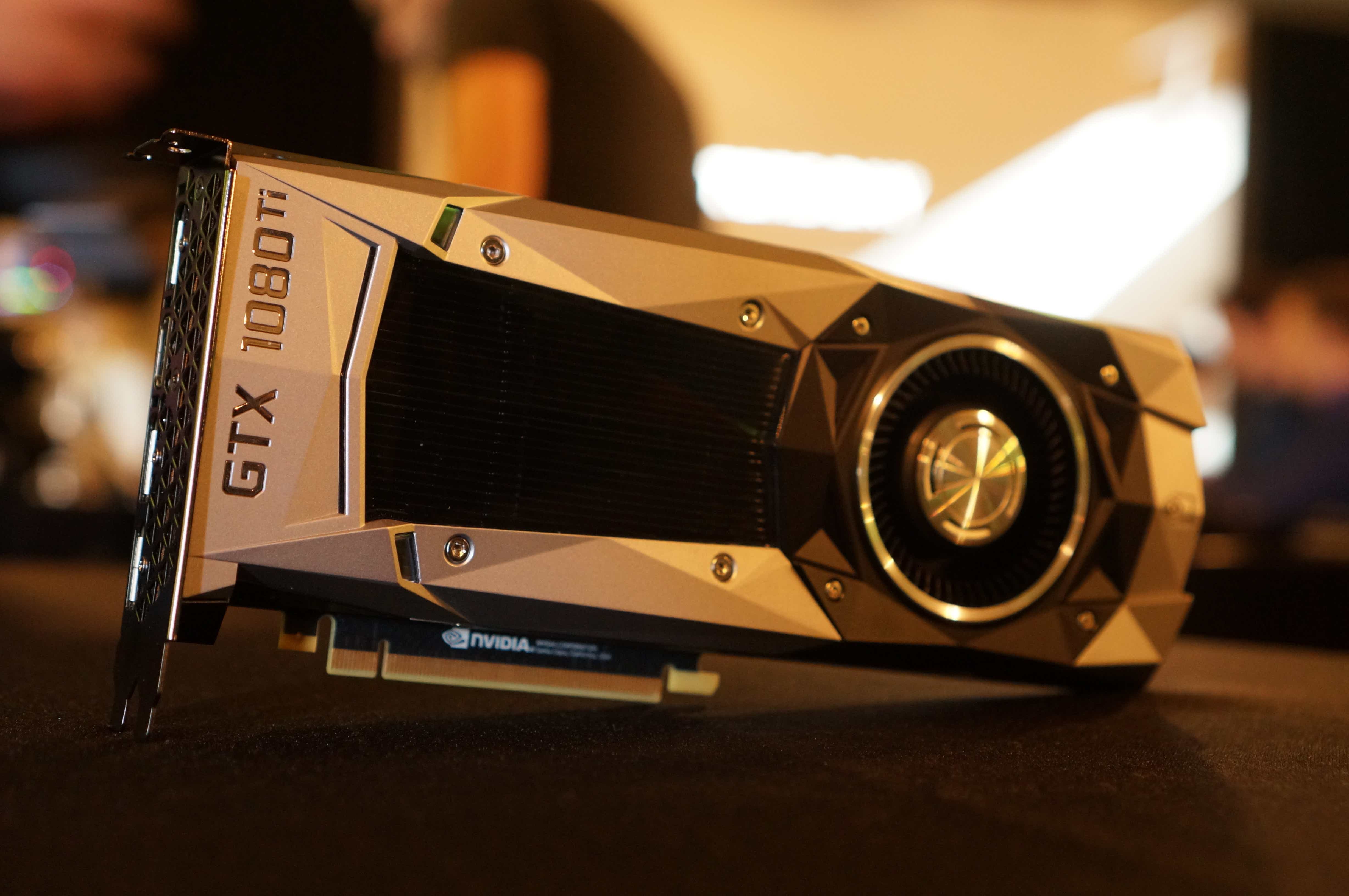 Price When Reviewed:
$699.99
The story behind the story: Nvidia's Battleboxes don't come cheap, but custom-built systems never do. Boutique PC builders not only create gorgeous systems (with impeccable cable management), they deliver a DIY-like PC experience without DIY headaches. All of the building and testing is done for you, and boutique builders back up their systems with crucial technical support and warranties.
Sure, you can probably build similar PCs for less if you don't mind rolling up your sleeves, but there's a lot to be said for just opening the box and gaming on rigs like these. And Nvidia's GeForce GTX Battlebox certification means you know what you're getting into. Now if only Nvidia actually sold the fancy angular Battlebox case shown at the top of this post, rather than just using it for marketing…