In Win's Winbot, the company's latest PC case mod, is a futuristic orb that's robotically controlled by its owner's movements. In Win says Winbot is inspired by a spaceship, but it looks more like an oversized prize that you'd fish out of an arcade game with a mechanical crane.
And what a prize it would be! Shown at Computex in Taipei on Tuesday, the clear-plastic Winbot encloses an In Win liquid-cooled PC case. Inside, an Asus ROG Strix Z270E gaming motherboard rocks an Intel Core i7 7700K CPU, an Nvidia GeForce GTX Strix 1070 graphics card, a 240GB SSD, and an In Win 1,250-watt power supply.
Fitted to the front of the Winbot case is a stereo camera that scans the area in front of it and recognizes individual users. As it moves from left to right, blue lights in the case switch to green once it's recognized someone.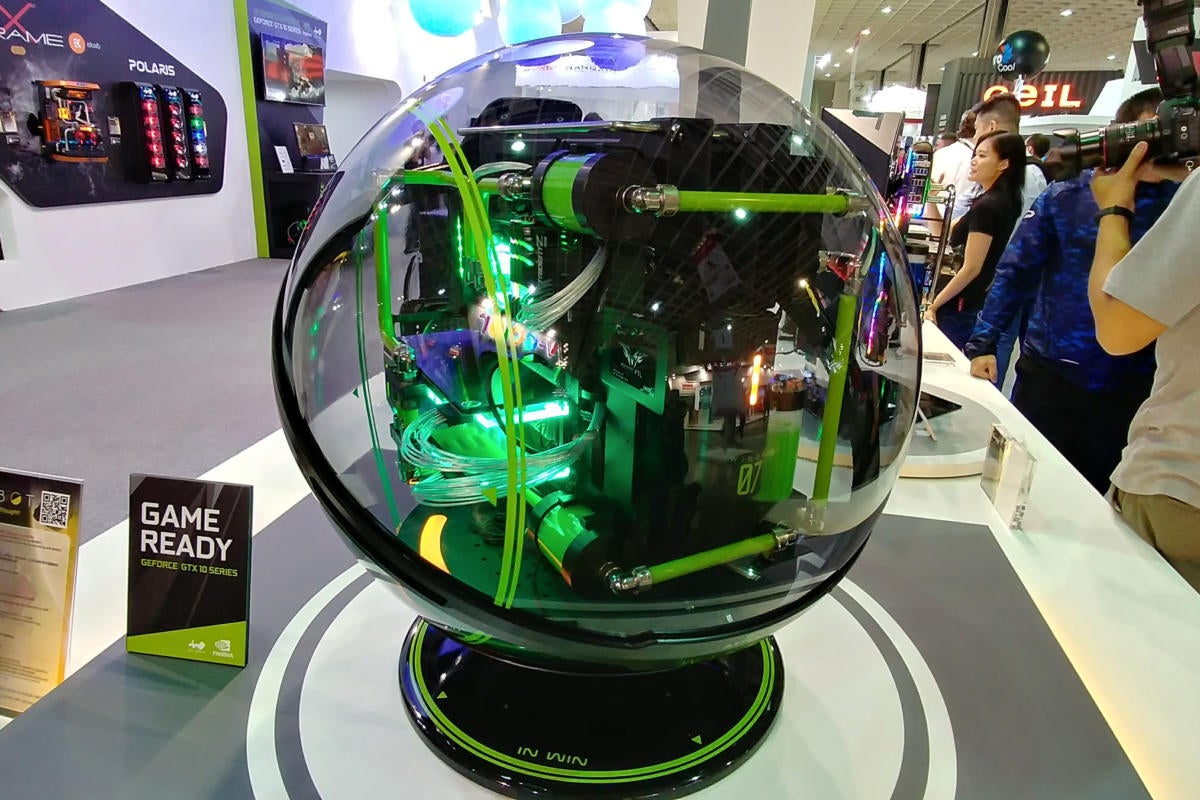 Then it's all down to hand signals. Hold up your right hand and Winbot scans to the right. Hold up your left hand to make Winbot scan to the left. Hold up a printed In Win logo, conveniently provided on a card, and Winbot will snap your picture.
Winbot can be voice controlled via Amazon Alexa, too: "Winbot right," "Winbot left," and "Winbot cheese" (to take a photo), for example, although the noisy show floor proved to be a constant challenge for Alexa. The hand signals were slightly more reliable, although even then the system was a little temperamental.
If all this has you wondering, "what's the point?" then it's a great time to consider In Win's stated purpose for the case: A new way to take perfect selfies.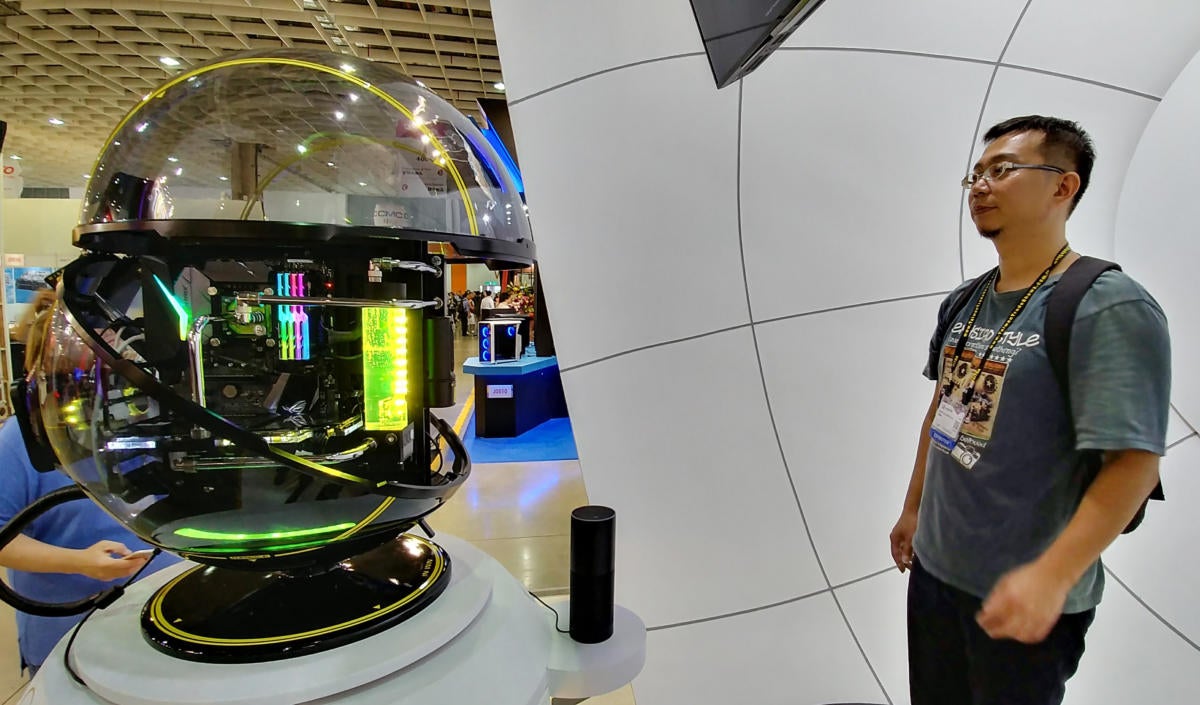 It's not going to do that, especially as it needs to remain pretty much where it's sitting, but it did succeed in being interesting. That was apparently good enough for many at the show, who queued up to give it a go.
I took it for a spin myself, and found the visual recognition system was a little lacking. It frequently stalled and didn't respond to my directions, but when it worked it was fun. And yes, I did get it to take my picture. I've had better selfies.