Not much is known about AMD's monster Threadripper chips at this point except that they'll appear this summer with up to 16 cores. You can now add another factoid to the fire though: The socket for the new CPU is called TR4—and it's freaking giant.
Asus officials gave the world a preview of just how ridiculously large the TR4 socket is during a motherboard workshop at Computex 2017 in Taipei. Asus will use the new socket in its first Ryzen Threadripper motherboard, called the Zenith Extreme. The X399-based motherboard will feature eight DIMM slots for up to 128GB of DDR4 RAM, four x16 PCI-E gen. 3 slots, a U.2 slot, three M.2 slots, and 12 USB 3.1 ports. The Zenith Extreme will also come with a ROG Areion 10GbE card and 802.11 ad Wi-Fi.
But what hits you in the face most about the new motherboard is that TR4 socket. It's just huge.
In fact, here's a picture of the new TR4 socket with the a plastic load plate protector that's the size of Intel's beefy new Core i9 chip. Larger size doesn't necessarily mean more performance in computing, but Skylake-X is simply dwarfed by Threadripper's socket.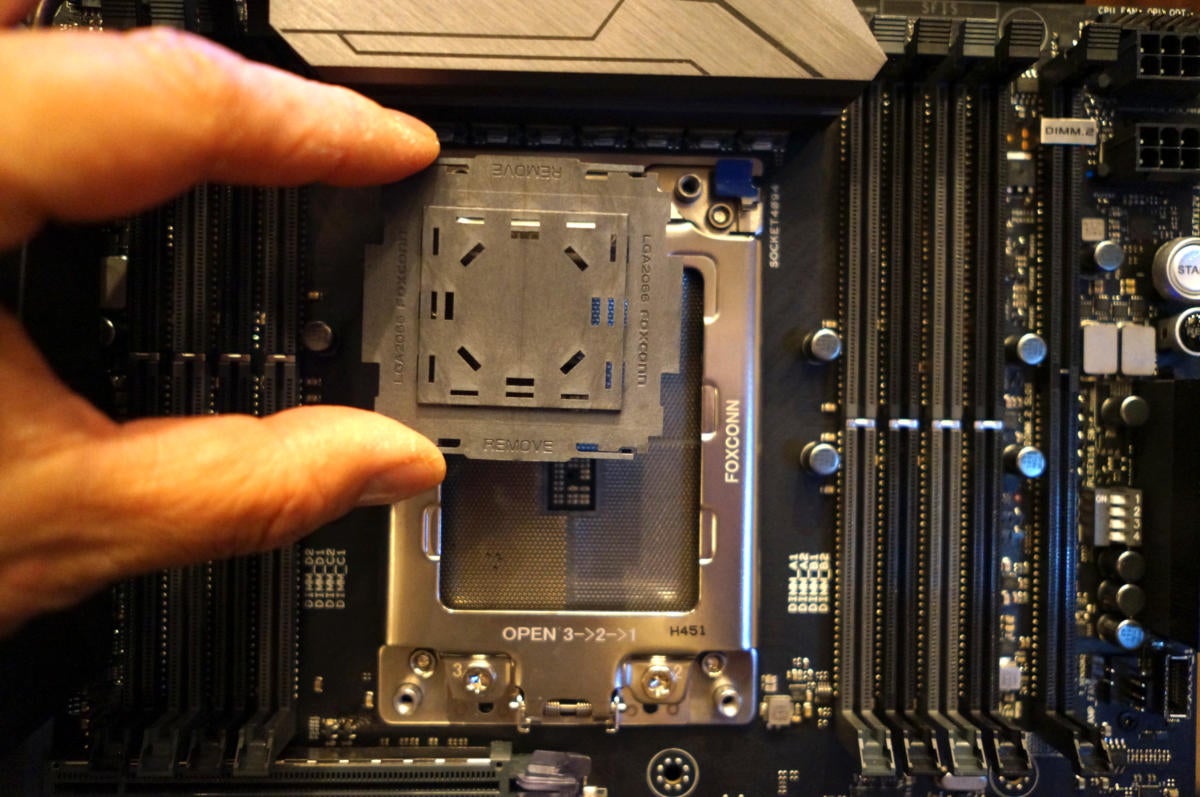 In many ways, we shouldn't be surprised by just how huge the socket is. AMD showed off its massive 32-core Epyc CPU during the company's eventful Financial Analysts Day and there's a good chance that Threadripper will be more physically similar to AMD's server processors than the existing Ryzen lineup.