E3, the video game industry trade show, is dead. Long live E3 the consumer-facing show.
Faced with an adapt-or-die situation the ESA's chosen to adapt, inviting 15,000 members of the public to attend the 2017 Electronic Entertainment Expo in Los Angeles next week. Maybe you're one of them. If so, congratulations! Maybe we'll see you there.
For the rest of you, the next week will pass as usual, in a flurry of game announcements, demos, and trailers—and Microsoft's grand reveal of Xbox's Project Scorpio console. Here's what to expect, as we roll through three days of press conferences and then three more days of the show itself.
Shorter weekend
Once upon a time, way back in ye olden days of 2014, E3 started on Monday morning. That all changed in 2015, when Bethesda decided to hold its first-ever E3 press conference on the preceding Sunday night—a move I would've attributed at the time to Monday being fully booked.
But it was apparently the "Open the Floodgates" moment for publishers, with EA abandoning E3 entirely in 2016 and holding its inaugural EA Play press conference on Sunday afternoon.
This year? Clear your whole weekend, because EA's press conference is now on Saturday afternoon. Look for it Saturday, June 10, at 12 p.m. Pacific (3 p.m. Eastern), with streams probably easily accessible through the main EA Play website.
Mentioned in this article
Star Wars Battlefront II
Price When Reviewed:
$59.99
I don't have to take many guesses on what'll be featured—EA's basically told us the whole lineup already. Star Wars Battlefront II is the main focus, though EA also announced a new Need for Speed game last week ahead of the show. Also on the schedule: The Sims 4, the usual Madden/FIFA/NBA Live block, and DLC for Titanfall 2 and Battlefield 1.
Conspicuously absent: Any mention of Mass Effect Andromeda. It's possible EA's holding that back for a surprise announcement, but after underwhelming sales and middling reviews it's also entirely possible that Andromeda won't receive any DLC at all. Crazy.
Sunday funday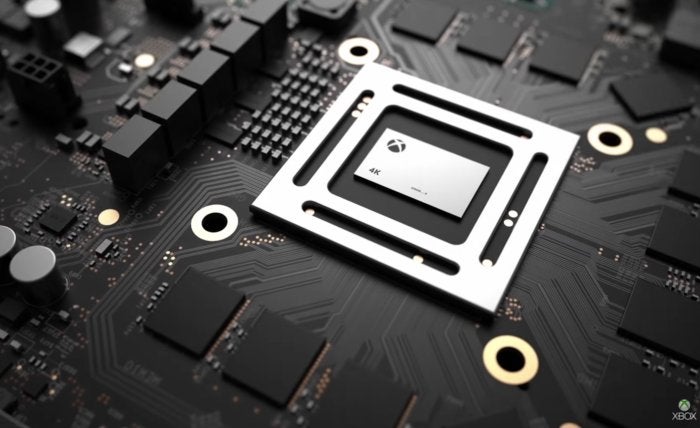 The great reshuffling continues as Microsoft abandons its usual 9 a.m. Monday event time for a much more reasonable 2 p.m. Sunday slot (Twitch / YouTube / Mixer). This one's a pretty easy prediction too: Xbox Scorpio news, and lots of it. The 4K-ready Xbox One refresh was announced at last year's E3, and the tech specs shown off by Digital Foundry earlier this year, but expect Microsoft to finish off the process at E3. That means price, release date, and (most likely) an official non-Scorpio name.
Mentioned in this article
Xbox One S 1TB Console – Halo Wars 2 Bundle
Price When Reviewed:
$349.99
And a whole raft of games to go along with it, and the Xbox One S. That's obviously the most interesting part of the equation for us here at PCWorld, especially now that Microsoft's Xbox Play Anywhere program means Xbox "exclusives" come to the PC as well. Expect cross-platform Windows 10 compatibility for every major first-party Xbox game in 2017.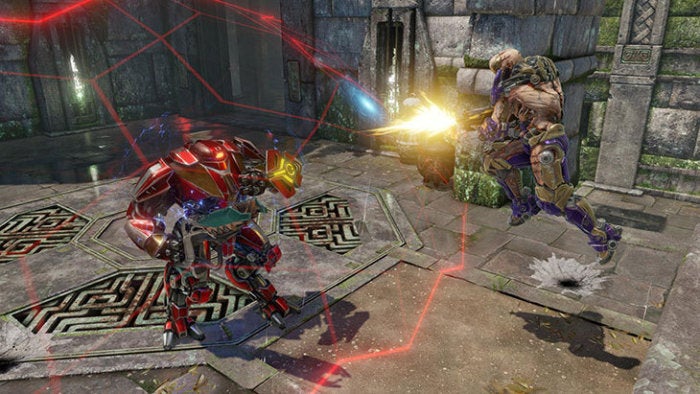 Like the previous two years, Bethesda will close out Sunday with a late-night conference. Probably too late for some, as Bethesda won't get started until 9 p.m. Pacific, or midnight on the East Coast. (Twitch)
Of all the publishers, Bethesda's kept the tightest lid on its lineup for E3. Quake Champions is a safe bet, but the rest? Pure speculation.
If I had to guess though, I'd put my money on a new Wolfenstein game (one was teased during Bethesda's 2016 press conference) as well as the oft-rumored Evil Within 2. Longest of long shots is a new Elder Scrolls, but I don't see that happening for another year or so.
Monday grind
Okay, day three of E3 press conferences. This is the most crowded day, with the third annual PC Gaming Show at 10 a.m., Ubisoft at 1 p.m., and Sony at 6 p.m.
Mentioned in this article
Far Cry 5 [Online Game Code]
Price When Reviewed:
$59.99
Ubisoft (Twitch) is the easiest E3 publisher to predict because, well, it already gave away most of its lineup. South Park: The Fractured But Whole will no doubt return to the stage for yet another year now that it's been delayed until October. We'll also see more of Far Cry 5's Montana—this time actual game footage to complement the live-action announcement trailer. The Crew 2 is also in the works.
And then there's Assassin's Creed, which took a much-needed year off in 2016. Rumor has it that the new Assassin's Creed is subtitled "Origins" and takes place in Egypt. I guess we'll see.
Sony (Twitch) is probably the biggest mystery out of all the press conferences (and the least significant to PC gamers). The big first-party games will be there, of course—namely, God of War, Uncharted: The Lost Legacy, and The Last of Us Part II. Oh, and that Insomniac Spider-Man game they teased last year. And more of Kojima's naked Norman Reedus, probably. But after dropping a ton of exclusive games in the first half of 2017, I don't know how much Sony has left in the hopper.
Mentioned in this article
Sony PlayStation 4 Pro – 1TB
Price When Reviewed:
$399.99
Here's hoping Sony talks up the advantages of the PS4 Pro a bit more. With Microsoft bringing Scorpio to E3, Sony really needs to change the conversation around the PlayStation 4 Pro—or start a conversation, honestly. Developers seem to be treating the increased power of the PS4 Pro as an afterthought, which can't sit well with the people who bought one and doesn't really give anyone a reason to upgrade.
Triple threat
I've left the PC Gaming Show for last because it's our wheelhouse. Yes, the PC Gaming Show (Twitch) is back for its third year, which I guess makes it about as official an E3 staple as I can imagine.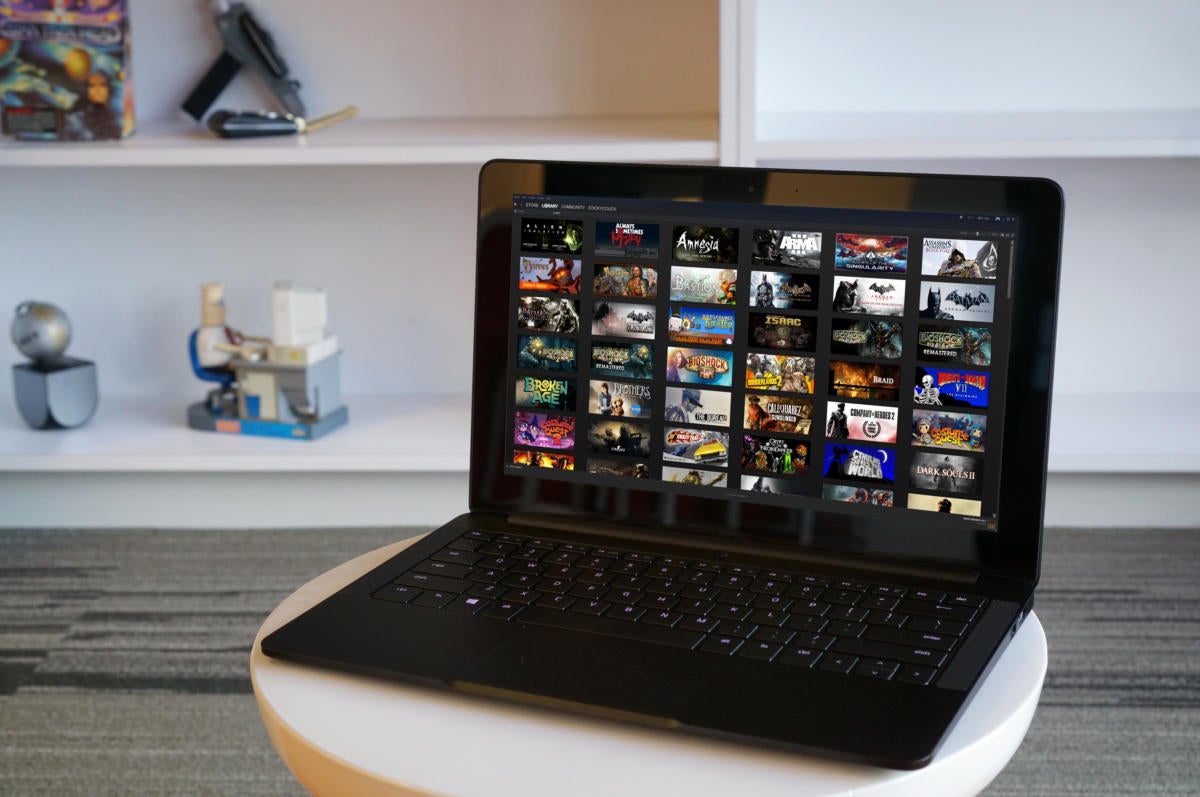 There's a new sponsor this year, though. Intel is the new corporate overlord for 2017, either outbidding AMD for the privilege or taking over where AMD left off—I'm not sure which. Hopefully Intel can rein in the show's notorious length, though at least this year it's not sandwiched between Microsoft and Ubisoft.
As for what games will be there? No idea. The PC Gaming Show's always pretty eclectic. Past years featured everything from Rising Storm 2 to American Truck Simulator and Deus Ex: Mankind Divided. Bohemia, Tripwire, Nexon, and Cygames are all listed on the invite, so I can take some guesses—Argo, for one. Lawbreakers, for another. Maybe even some new PC hardware with Intel inside.
But it's all a mystery. And with publishers giving away more and more of their secrets ahead of E3 itself, it's kind of nice to have one show that holds its cards a little closer to the chest.
Safe bets
The hardest part nowadays is predicting what unannounced games we'll see at E3, and that's because…well, most of them are already announced in the month leading up to the show. Call of Duty: WWII, Far Cry 5, Need for Speed, the list goes on and on.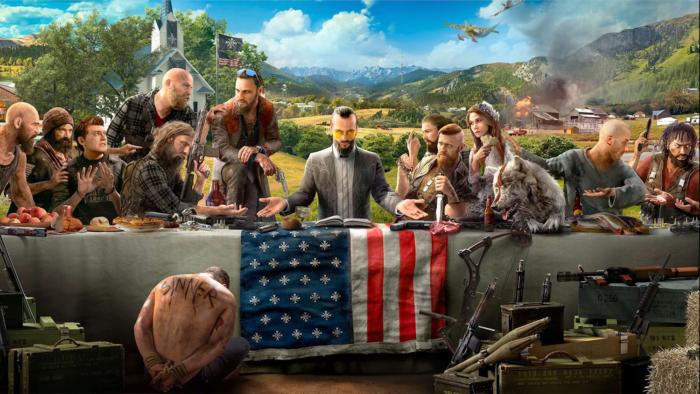 As I said above though, Wolfenstein and The Evil Within 2 seem like reasonable guesses. Assassin's Creed: Origins is basically a shoo-in, but technically not announced yet. A new Forza is all but inevitable. That standalone version of Call of Duty: Modern Warfare Remastered seems obvious.
A first glimpse at a new Dragon Age? Possibly. A new Arkham game, either developed by Rocksteady or someone else? Definitely possible. Other not-so-absurd guesses: Another Tomb Raider, a new Mad Max, another Dead Rising, a Gears of War spin-off, Life is Strange 2, Alien: Isolation 2, whatever Ken Levine's been working on, a new Metro game, a historical Total War, a Civilization VI expansion, and fifteen new Telltale games.
If we're lucky we might get one or two non-sequels, too. That'd be great.
Frozen over
Here's what I wrote last year about long-shot games at E3:
"Our list of long-shot games is getting pretty slim at this point. Fallout 4 happened (and was mediocre). Tony Hawk happened (and was terrible). The Last Guardian…is still happening. Somewhere. Supposedly.

That leaves just perennially absent Half-Life 3 and a Red Dead Redemption sequel on my list from last year. There's also Prey 2 —though some rumors place that one at Bethesda's conference this year. We'll see."
Mentioned in this article
Prey [Online Game Code]
Price When Reviewed:
$59.99
Well, Prey exists (and is great) and Red Dead Redemption 2 has also been announced. Expect to see more of the latter at this year's E3, maybe at Sony's conference.
That leaves Half-Life 3 all on its lonesome, the last long-awaited sequel that we're probably never, ever going to see. And we're definitely not going to see it at E3, if I had to guess, so you might as well put down the crowbar. Publishers listened to all your hopes and desires, they made the games you wanted. We're spoiled rotten.
VR?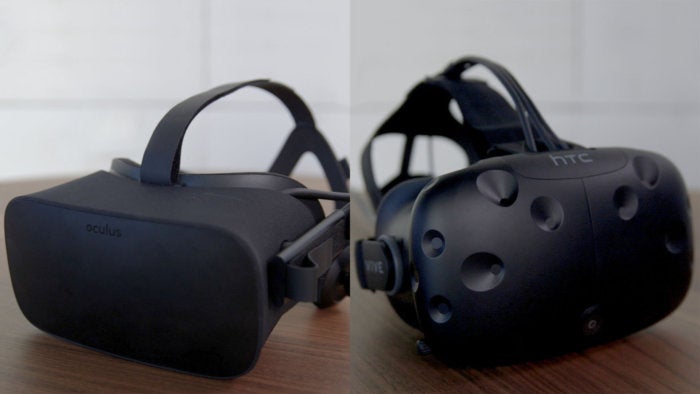 Last year I expected to see a lot of virtual reality at E3. This year, I'm less sure.
On the PC front, the Oculus Rift is still making a play for the mainstream, but the HTC Vive seems content living in the niche early-adopter market for now. And to be honest, that's probably how it should be. I don't expect to see a huge presence from either Oculus or HTC at the show.
Mentioned in this article
PlayStation VR Launch Bundle
Price When Reviewed:
$499.99
That leaves console VR. Sony put out PlayStation VR last fall and it seemed to sell well, but I haven't heard anything about it since then. Hopefully Sony rectifies that at E3 and doesn't leave PlayStation VR to die in Vita-like fashion.
Microsoft's the big unknown. With Scorpio listed as 4K-ready, it's still entirely possible Microsoft will make a play for VR this year or early next year, especially on the heels of its complicated "Mixed Reality" plans for Windows 10. Whether that play will be an Xbox-specific headset? No idea, and it'll apparently be a while before we find out—Polygon has Microsoft on record saying it won't be discussing VR at the show.
See you here
Anyway, we'll be in Los Angeles, the same as every year. This time next week we'll know exactly what games we'll be playing for the rest of 2017, and we'll be there to bring you our impressions. From Saturday, June 10, through the end of the show on Thursday, June 15, stay tuned for a ton of news—all the conference highlights, way too many game previews, videos, daily recaps, et cetera.
If that's too much structure, you're also free to catch up-to-the-minute impressions through my Twitter account. As usual, I'll be throwing unfiltered thoughts on there, covering all the biggest games of the show as well as Los Angeles's best burritos and everything in between. No word yet on whether Doritos will be bringing its 60-foot tall arcade machine back to the show, but fingers crossed.
And if you're one of the aforementioned 15,000 members of the public with tickets to the show this year? Wear deodorant, and enjoy!