HP's Omen X Compact Desktop was purely a VR backpack PC in a past life. For this generation, it's branching out—perhaps because VR gaming hasn't exactly set the world on fire. Instead, HP is emphasizing how this new generation, announced Tuesday, is actually a desktop with backpack special powers.
The Omen X Compact Desktop is expected to ship in late July. The $2,499 configuration will include Intel's 7th-generation Kaby Lake mobile quad-core Core i7, 16GB of DDR4 RAM, a factory-overclocked GeForce GTX 1080 GPU, and a 1TB PCIe SSD.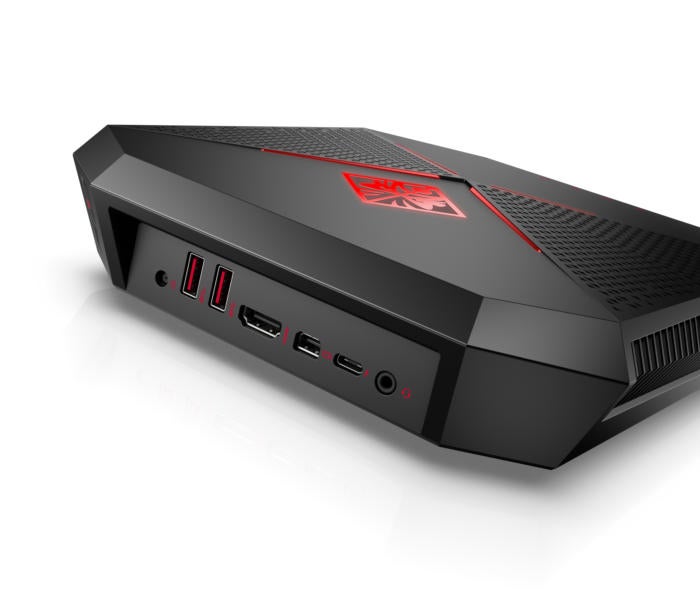 Ports on the PC itself include four USB Type A ports and one USB 3.1 Type C/Thunderbolt 3 port, a combo audio jack, HDMI 2.0, mini DisplayPort, and a Vive power-out port for the VR headset. The included, hot-swappable Dock adds five more USB Type A ports and one more USB Type C, ethernet, HDMI 2.0, and DisplayPort.
Add the optional $599 backpack harness, and you can convert the Omen X Compact Desktop into a full-on tetherless VR gaming machine. The backpack comes with four batteries, a battery charging dock, and a shortened headset cable for HTC's Vive. The shortened cable is a nice touch, as the standard 16-foot Vive cable would be cumbersome when used with a backpack PC. HP also said it angled the vents to direct exhaust heat away from the user's body.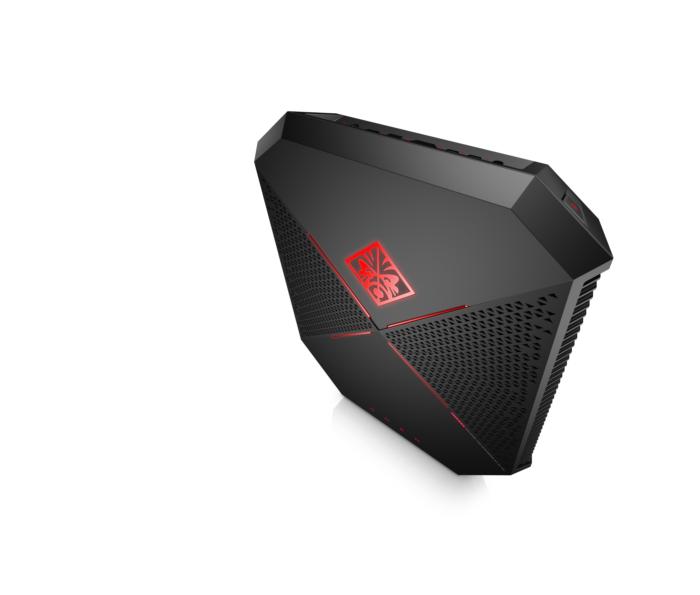 The four 73-watt-hour cells are hot-swappable. You use two to power the Omen X Compact Desktop for up to an hour. If the battery charger can charge the other two batteries in less than hour, you could, in theory, game indefinitely. Even if the total weight of the backpack and batteries is less than 10 pounds, though, it's likely you'll want to put this puppy back in the Dock after a while, perhaps for a restful session of traditional PC gaming.
Why this matters: The Omen X Compact Desktop acknowledges the reality of VR gaming: It's something you do occasionally, and the rest of the time you need your PC for other things. The Dock lets this PC be more versatile while keeping its options open as VR continues to mature.