Whoa. If you thought Microsoft's Windows 10 Fall Creators Update seemed somewhat lackluster so far, Microsoft just revealed a service pack's worth of additions as part of Windows 10 Build 16215: dictation, predictive typing, a "Find My Pen" mode, full-screen Microsoft Edge, and tons more.
Essentially, Microsoft appears to be bringing some of what's best about Windows 10 Mobile (which received a few bug fixes) to the Windows 10 desktop, improving the way in which Windows uses pens and camera input, and adding literally dozens of small refinements across the board, including elements of Microsoft's new Acrylic UI.
Why this matters: Build 16215 points toward a Fall Creators Update that will bring a lot of welcome improvements and flesh out features that have remained minimal so far. Microsoft's blog post lists dozens of changes, so we've picked 11 especially cool features you definitely need to know about:
A new Start and Action Center
Part of what the new Windows 10 Fall Creators Update will bring is what's known as Fluent Design: a reworking of the user interface to emphasize transparency. Also known as Acrylic this new UI has now been applied to the Start Menu and Action Center notifications. You can now more easily resize the Start menu with smoother horizontal, vertical, and even diagonal "grips."
Microsoft also overhauled the Action Center, providing a "much clearer information separation and hierarchy," like so: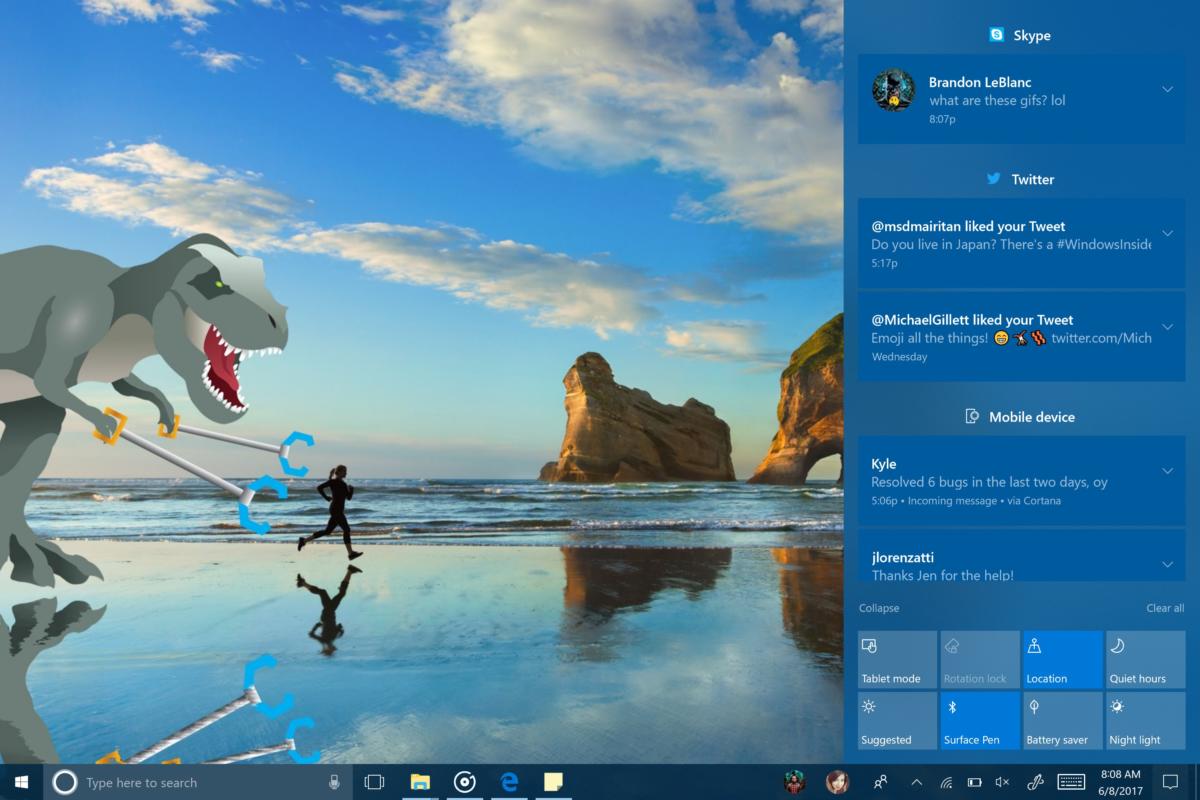 Microsoft Edge updates: Full-screen mode and pinned sites
Every so often my colleague Gordon Mah Ung will erupt about the inexplicable lack of full-screen mode in Microsoft Edge. (Yes, really.) Microsoft has solved that via the F11 key, which will now trigger the same full-screen mode as in other browsers. Another useful feature: You can pin sites to your Windows taskbar, in much the same way you can pin apps, too. You can also dump your current tabs into the Favorites folder.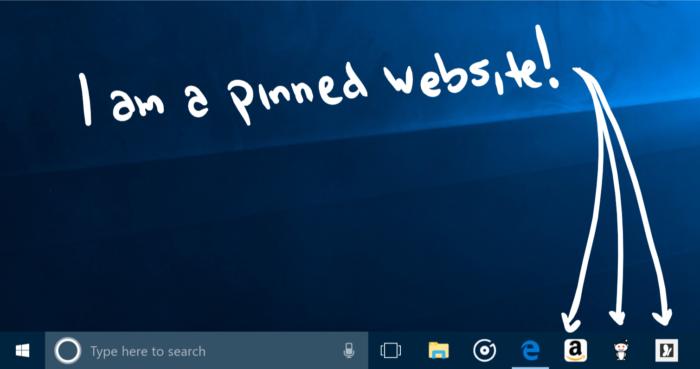 Microsoft fleshed out its ebook annotation features with new colors and (hurray!) notes. The notes don't appear to be searchable, though.
Cortana uses pens, cameras for smart reminders
Recall that you can already append a photo to a reminder (very handy for when your spouse sends you to the store for a very specific item). Cortana now is smart enough to "read" the text within a photo, so she can automatically launch a reminder if she sees an event poster.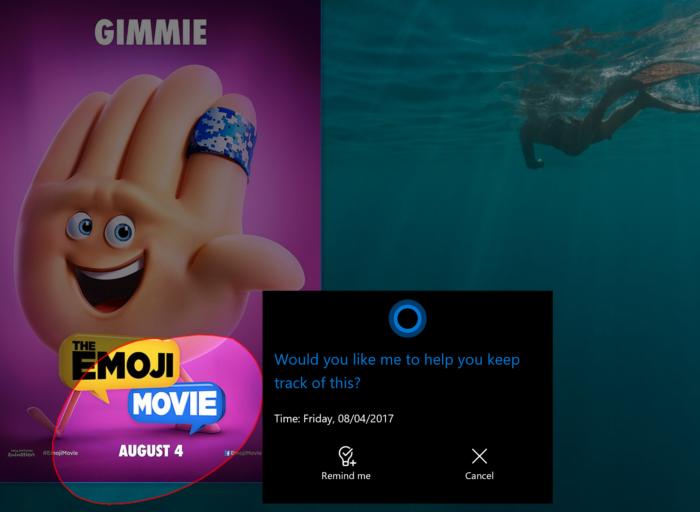 Likewise, if you enable it ( Settings > Device > Pen & Windows Ink > Press and hold, and select Cortana Lasso) you can circle upcoming event info and Cortana will trigger a reminder.
Linux for everyone
Previously, enabling the Bash shell required enabling Developer Mode (Settings > Update & Security > For Developers) Now, the Linux shell will be accessible for everyone, Microsoft says—no Developer Mode required.
Smarter input through pen writing, scrolling
About a year ago, we criticized the Anniversary Update for its ill-developed Windows Ink. Now, ink is a much more developed way of inputting information.

For one thing, Microsoft overhauled its handwriting panel, the pen-based alternative to typing in text either via a physical or soft keyboard. Now, text scrawled into the handwriting panel will be converted to typed text as you write. Lift your pen, and text moves to the side, giving you space to write more. There are now easier ways of correcting text via overwriting or gestures, and you can set the panel to "float" by your pen.
Pens are now smarter when selecting text and objects, too. Within a UWP app, you can select a word or object just by writing over it while the barrel battery on the Surface Pen is depressed. If you enable it, you can even scroll with the Pen, too.
Voice dictation is here!
Finally, I have also long wondered why you can dictate text on Windows 10 Mobile, but not on the desktop. That's over! You can either tap the dictation microphone icon on the on-screen keyboard, or else just type WIN+H to begin dictating.
A number of associated commands ("delete last three words," "clear selection," "go to the end of paragraph") are also available. It's not clear how much text you can input at any one time, however.
Emoji shortcuts for desktop, plus the Word Flow keyboard
With Build 16215, Microsoft has ported its mobile Word Flow on-screen keyboard over to the Windows 10 desktop, with text prediction, shape or "swipe" writing, and even a one-handed keyboard. No, that doesn't mean text prediction is coming to your hardware keyboard. (Why not?)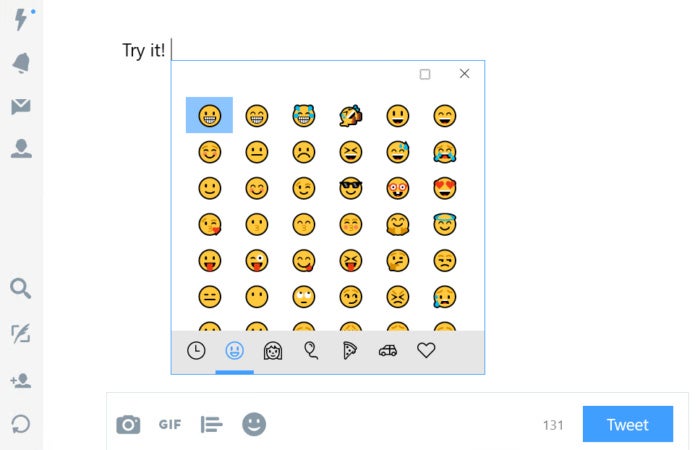 Also if you have a hardware keyboard on a laptop or desktop, you can now type WIN + the period or semicolon key to launch a new emoji panel—just like on your mobile phone!
Where's my Pen?
I have long complained (as have others, apparently) that the magnetic clasp holding a Surface Pen to a Surface tablet simply doesn't cut it. Though the Surface team still hasn't solved the problem, there's a workaround of sorts: Find My Pen.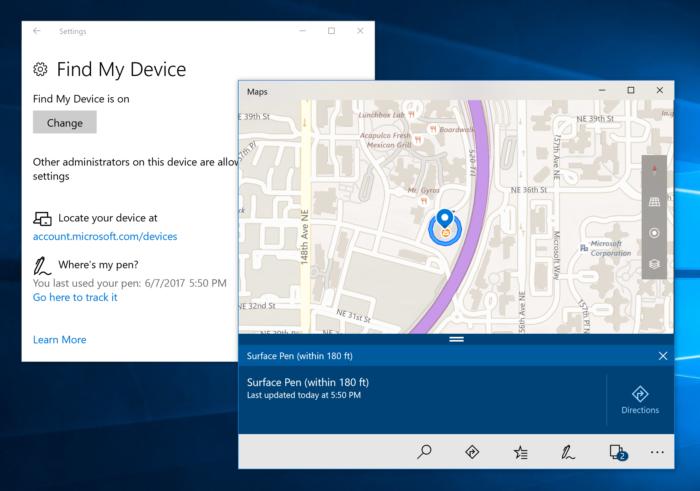 While your Pen doesn't have a GPS inside it, Windows will now keep track of the last location you inked from. That still won't help you locate it within the dark crevices of your backpack, but it's a start.
Smarter detection of photos, videos and movies
We've come to accept the need to explicitly inform Windows of the folders housing your photos, music, and movies. Thank goodness that appears to be over. Now, Windows will intelligently scan your hard drive for relevant media folders you might want to include—but will give you the option to include them before it does, just in case you have something you don't want to add to Photos.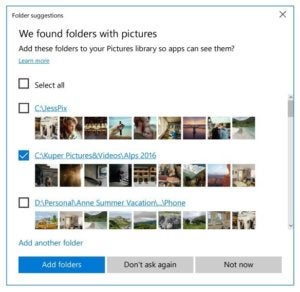 On the other hand, if you have a folder with some photos you accidentally tucked away and forgot about, your media apps just might unearth them after all.
HDR support
If you're one of the lucky few with an HDR monitor, good news: you can now go to Settings > System > Display > HDR and advanced color settings to see more information about your monitor. And if you then visit Settings > Personalization > Video Playback, Windows will provide you with additional controls.
The Game Bar will now allow you to take screenshots of games running in HDR as well, though broadcasting in HDR over Mixer doesn't work, yet.
Narrator: Scan Mode enabled by default
Microsoft's assistive technology, Narrator, orally helps those with visual impairment navigate Windows. With Build 16215, Scan Mode is on by default. It allows users to move from text box to text box to input region by moving up and down using the arrow keys, and then using the Space button to interact.
Surprisingly, there's much more than we can cover in a single post. Here are some of the odds and ends:
My People file sharing by dragging and dropping a file on the person's icon.
Better facial recognition in Windows Hello.
Wi-Fi networks now have a right-click context menu associated with them: Connect, Disconnect, etc.
Game Mode can be turned off or on via a Game Bar button.
You can see your machine's battery state within a Hyper-V virtual machine.
Microsoft hasn't announced a final release date for the Windows 10 Fall Creators Update, but this update provides a number of new reasons to download it when it arrives.