Welcome to E3 2017—sort of. This year the spectacle got started earlier than ever, kicking off Saturday afternoon with EA's second-ever EA Play fan event. It's not technically part of E3, but as far as spectacle and game announcements go, it might as well be a legitimate E3 event.
Star Wars Battlefront II obviously took center stage this year, but Battlefield 1 showed off an exciting expansion and other post-launch goodies, the Brothers: A Tale of Two Sons developers showed off a co-op jailbreak game called A Way Out, and BioWare showed up with a tease of its new game Anthem.
Here's all the EA Play news from E3 that PC gamers need to know, in the order it was revealed.
Battlefield 1
Mentioned in this article
Battlefield 1 – [Online Game Code]
Price When Reviewed:
$59.99
PCWorld's 2016 Game of the Year Battlefield 1 obviously had quite a presence at EA Play again, though not quite to the same extent as last year. This year it's all about the expansions—namely, "In The Name of the Tsar," the game's upcoming second expansion, which is due to arrive in the fall. Check out the teaser trailer above.
There's not much new to talk about beyond the broad strokes, though. You'll find six new maps, new Operations, a new women's battalion, and a focus on the Eastern Front of World War I.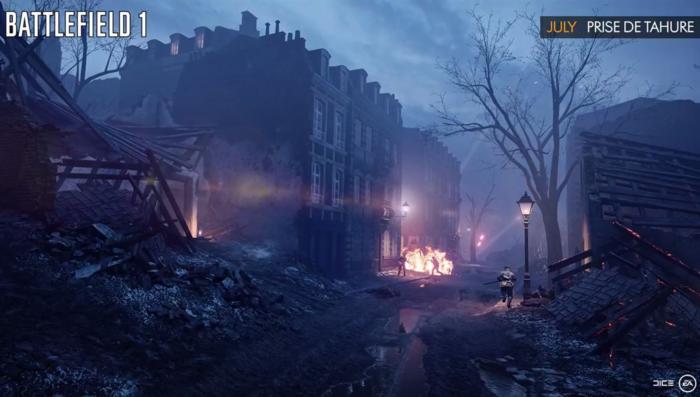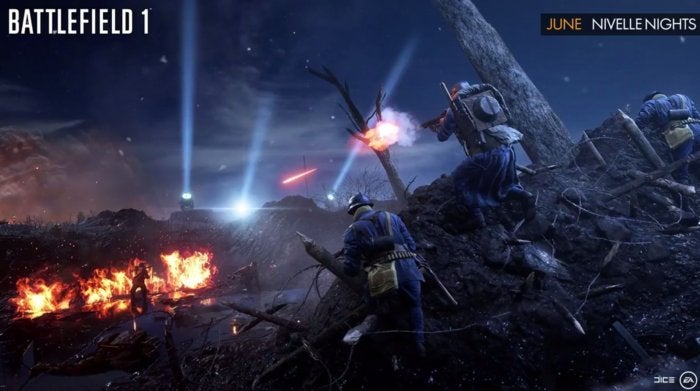 Two new maps are also arriving this summer: Nivelle Nights and Prise De Tahure, as you can see in the screenshots above. EA also teased a new "competitive" mode focused around smaller maps and squad-based teamplay. Look for more info about that at Gamescom in August.
Need for Speed: Payback
"No longer is it just about being the first across the finish line, we're putting you behind the wheel of an action driving fantasy."
Mentioned in this article
Need for Speed Payback [Online Game Code]
Price When Reviewed:
$59.99
That's the line EA gave us about Need for Speed: Payback during its press conference, touting police chases, an open world, and heists. That all sounds like a pretty standard Need for Speed game so I'm not quite sure what's revolutionary about this one, but it looks like a fun enough arcade racer—a bit more Fast and the Furious than previous entries maybe, with today's demo focusing on hijacking an eighteen wheeler.
Also this one apparently has "Abandoned Relic Cars" you can discover in the open world—lifting a mechanic directly from Forza Horizon. That's a-okay with me. Far as I'm concerned, every arcade racer should be lifting from Forza's example at this point.
A Way Out
EA's indie-centric "Originals" program continues this year with a co-op title from the developer of Brothers: A Tale of Two Sons. Titled A Way Out, it looks like some sort of blend of Uncharted and The Shawshank Redemption and Sean Penn's angry face. Hazelight's Josef Fares promised a blend of driving, action, exploration—all done with a partner.
We took a look at a prison sequence, showing off how one character could talk to a guard while the other sneaks past, or how the other could break equipment to cause the same distraction.
The catch? The game is only playable in split-screen co-op, so I'm not sure whether this one will come to PC. It's not that split-screen isn't possible on the PC, obviously, but it's not exactly the first platform people think of for couch co-op. Hell, "couch" is in the name. Developers have even been known to skip split-screen capabilities on PC even when they exist in the console version of the same game, so A Way Out may be console-bound only. Hopefully I'll be able to ask someone the particulars later.
Anthem
When Kotaku published its lengthy Mass Effect: Andromeda expose last week, it mentioned again that Casey Hudson was working on a new title for BioWare—a.k.a. Not another Dragon Age or Mass Effect game.
Today we got our first glimpse at Anthem, Bioware's new game. The briefest of glimpses—just a 30-second teaser showing off what looks like a lush jungle world with a sci-fi/space marine vibe. EA's promised a much larger reveal tomorrow during Microsoft's press conference, so tune in at 2 p.m. Pacific for that.
Star Wars Battlefront II
Mentioned in this article
Star Wars Battlefront II
Price When Reviewed:
$59.99
EA concluded with a loooooooong Star Wars Battlefront II presentation. "30 minutes" was the figure EA CEO Andrew Wilson kept touting, and while I didn't bother breaking out the stopwatch it certainly felt like quite a lengthy demo. We got our first look at multiplayer by way of an explosion-filled cinematic trailer featuring Darth Maul (shown above) and later, a 40-person match taking place in the prequel era—clone troopers versus battle droids on Naboo, complete with an appearance from Rey.
The biggest news: Free DLC. EA will be releasing Battlefront II DLC at no additional charge, giving us the same "Don't want to split the community" line as we've heard from other companies the past few years. Will Battlefield eventually fall in line? Here's hoping.
The first season of post-launch updates will add Finn and Captain Phasma—from the new Star Wars movies—as playable characters. And if you're not interested in shooting blasters online, Star Wars Battlefront II will also include an expansive single player mode, unlike its predecessor.