After originally touting the powerful new Xbox One X (formerly Project Scorpio) as a VR-capable console last year, Microsoft backed way off during its formal E3 2017 launch—not even mentioning virtual reality.
To be fair, Microsoft previously signaled that virtual reality was not going to be a priority for the Xbox One X at first. Microsoft already said that it would add VR capabilities to Windows 10 PCs and the Xbox One X in 2018, and then revealed to Polygon that it would not be showing off VR technology at E3.
But while Microsoft representatives said that the company is committed to delivering great mixed reality gaming experiences, they added that they have nothing to say as far as virtual reality goes for the Xbox One X. Instead, the company is throwing its weight behind the PC.
"Microsoft is committed to delivering great mixed reality gaming experiences," a company representative said in an emailed statement. "We believe that right now a Windows PC is the best platform for mixed reality as its open ecosystem and enormous installed base offer the best opportunity for developers, and Windows offers the most choices for consumers. Therefore, our primary focus is making our Windows Mixed Reality experiences a success."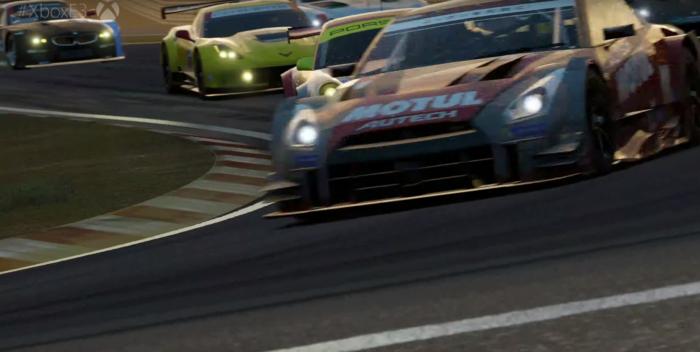 Why this matters: Virtual or mixed reality may eventually arrive on the Xbox One X console, and sales figures from Oculus and HTC suggest that consumers aren't snapping up VR as much as vendors might like. But with the HoloLens, Windows mixed reality devices and some sort of expected Xbox VR peripheral waiting in the wings, the omission looks a bit suspicious.
Wait a second…wasn't Xbox One X a VR console?
You'd be forgiven, though, if you at thought that Microsoft would at least mention the technology. A year ago, Xbox chief Phil Spencer told The Verge that both 4K and VR were the two key focal points for Scorpio: "As we saw 4K gaming and really high-end VR taking off in the PC space, we wanted to be able to bring that to console," he said.
Mentioned in this article
HTC Vive
Price When Reviewed:
$800
It's possible that Microsoft isn't willing to hitch its new console to a VR technology that has been slow to take off. Sony said earlier this spring that it was closing on a million units sold of its PlayStation VR accessory (and has surely passed that number by now). But Oculus was forced to discount its Rift and Touch controller bundle down by $200, to $600. Unofficial, unconfirmed third-party calculations based on surveys by Valve's Steam service also suggest that HTC has sold roughly a quarter million units of its $800 Vive VR system. Though some research suggests that the PlayStation 4 is dramatically outselling the Xbox One, Microsoft is at least selling millions of consoles.
On the PC, meanwhile, Microsoft is working with hardware partners like Acer and Lenovo in developing mixed reality devices, showing off Acer's new mixed-reality device at its recent Build conference.
Right now, Microsoft is focusing its VR gaming efforts on Windows, not its new Xbox One X console.
"We have games from Microsoft Studios in development for Windows Mixed Reality, and several game developers are working closely with us to bring their titles to Windows Mixed Reality," the Microsoft representative added. "We'll have more to share on specific games and content experiences coming to Windows Mixed Reality later this summer, after E3. Because of the opportunity with Windows Mixed Reality, and because we believe the user experience will be best on PC right now, that is where our focus is."
Microsoft has already put in place the "Xbox Play Anywhere" program, where a Play Anywhere game purchased for the Xbox can be played on Windows 10, and vice versa. Unfortunately, Microsoft isn't saying whether the same program will apply to Windows 10 mixed reality devices and Xbox One X VR, if and when it arrives.
"We have nothing to share about [mixed reality] for console at this time," the Microsoft representative said.