E3 2017 is Microsoft's big play. After falling behind early on in this console generation, it was up to Microsoft to prove that its upcoming 4K-ready console Project Scorpio was worth the extra year over the PlayStation 4 Pro, and would bring enough games to make it worth the purchase.
Were they successful? Well, that's up to you, but there's no question that Microsoft put the pedal to the metal both in hardware potency and the sheer quantity of software. Microsoft showed a whopping 42 games on-stage, including 22 Xbox and Windows 10 exclusives. We've sorted out the ones most relevant to PC gamers here.
But first, there was…
Xbox One X
Microsoft led with the big news, giving both an official name and a release date to Project Scorpio. Scorpio has been rebranded as the Xbox One X, and will release on November 7 for $500. The gist: It's a more powerful Xbox One, "the smallest Xbox ever," "the most powerful console ever," and will run many of Microsoft's exclusive games at 4K and 60 frames per second on release, with HDR being the cherry on top.
Quite a coup when compared to the comparatively underpowered PlayStation 4 Pro. Check out our hands-on Xbox One X impressions in the video above.
Forza Motorsport 7
After all the Scorpio news came and went it was time to see what it could do. And Microsoft started with a safe bet: Cars.
Mentioned in this article
Forza Motorsport 7
Price When Reviewed:
$59.99
After unveiling a Porsche supercar on stage, Microsoft delved into Forza Motorsport 7, showing off a race on the famed Nürburgring. The most impressive part, oddly? The skies. Forza Horizon 3 made a big deal out of its dynamic weather system, and it looks like that tech's made it over to mainline Forza 7 too if the beautiful clouds in this demo are anything to go by:
Metro: Exodus
Next up was a new Metro title from 4A, this one titled Metro: Exodus. The combat-heavy trailer didn't give us much of a read on what the game will be about. But it looks both beautiful in and out of the titular subways, and the scope of the game looks absolutely massive compared to what we saw from Metro 2033 and Last Light. Hopefully we might see some more of this at tomorrow's PC Gaming Show, because it's already one of my most anticipated coming out of E3.
Assassin's Creed: Origins
Perhaps the worst-kept secret of E3, Microsoft debuted the new Assassin's Creed: Origins, taking place in Ancient Egypt and featuring everything from Pyramid-scaling to gladiatorial combat to angry hippos. Promising to tell the story of the beginning of the Assassin order, it's quite a departure for the series—but hopefully a much-needed reboot and a more inspired game than we've seen the last few outings.
Deep Rock Galactic
"Danger. Darkness. Dwarves." Not sure exactly what this shooter is, but I'm loving the polygonal art style. This brief teaser trailer is all we have to go on.
State of Decay 2
Mentioned in this article
State of Decay 2
Price When Reviewed:
$59.99
Another Xbox exclusive (and thus Windows 10 game thanks to Xbox Play Anywhere), Microsoft showed off more footage from the upcoming co-op zombie shooter State of Decay 2. With Dead Rising kind-of-sort-of dead in the water, State of Decay 2 is probably the best bet for fans of the undead, with today's trailer focusing on the survival and colony-building aspects of the game.
The Darwin Project
The Darwin Project looks like a mix of Battleborn and Player Unknown's Battlegrounds.
Minecraft
Mojang announced that it will unify the Minecraft playing experience across consoles, mobile devices, and PC later this year, though that's presumably the Windows Store version rather than the Java-based PC forerunner. (Update: Yep, a Mojang blog post confirms that cross-platform play will be for Windows 10, iOS, Android, Xbox One, Nintendo Switch, and VR devices.)
That's going to be augmented by community-run servers and an update that adds support for 4K and HDR visuals. The 4K support boast elicited a chuckle from the crowd, who must play on PC and already have access to the wide world of graphics- and gameplay-boosting mods.
Next page: More new games, including Bioware's Anthem, Rare's Sea of Thieves, and Shadow of War.
The Last Night
Raw Fury, publishers of Kingdom and Torment X Punisher, showed off a gorgeous pixel art game called The Last Night. No idea how the game actually plays, but just look at that artwork. Incredible.
The Artful Escape
Okay, stay with me: The Artful Escape is a space-faring platformer where you jump by strumming a guitar and I think make your way through a procession of what looks like 1980s album cover artwork? I don't even know what to think, but again, it looks gorgeous.
Sea of Thieves
Mentioned in this article
Sea of Thieves
Price When Reviewed:
$59.99
My favorite game of E3 2016, Sea of Thieves, was back for a much longer demo this year. Rare's seafaring pirate game still looks absolutely incredible, with today's demo showing off solving written pirate riddles, exploring islands and jungles with your friends, stumbling on abandoned ruins and dank caves, digging up treasure, battling against skeletons and competing crews, and a ton more. If the game hasn't yet explained exactly what we'll be doing for hours on end, it at least got a lot closer to an explanation with today's demo.
My favorite part? Actually needing to follow a compass and count off paces to find treasure hauls.
Super Lucky's Tale
This one was bizarre. Lucky's Tale first released as a mediocre Oculus Rift exclusive in 2016, but apparently the developers have decided Lucky the platforming fox has enough appeal to headline an entire series? I don't…really understand, but can't begrudge the effort. Anyway, the 2D version is called Super Lucky's Tale. No word yet whether it's just an adaptation of the Oculus game or an entirely new adventure.
Cuphead
Another year, another Cuphead demo, with the developers even poking fun at themselves before finally providing a firm release date. September 29 is when we'll finally get a hold on its Max Ernst-inspired cartoon platforming. It's still beautiful, after all these years.
Crackdown 3
Mentioned in this article
Crackdown 3
Price When Reviewed:
$59.99
I feel like Crackdown 3 is another one we've been hearing about fooooorever, but it's finally arriving for real on November 7, a.k.a. the same day as the new Xbox One X drops. With the always-excellent Terry Crews introducing an explosion-filled trailer, Crackdown 3 looks like a hell of a good time. Here's hoping.
Life is Strange: Before the Storm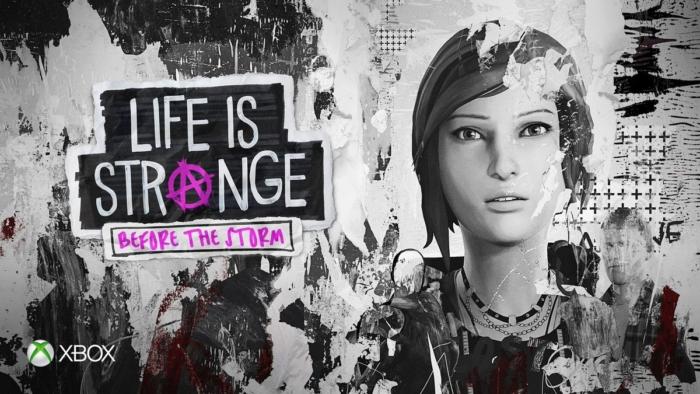 I've been waiting for a Life is Strange 2 announcement ever since the first game ended, and it finally (sort of) came during Microsoft's press conference. What we're getting isn't a sequel though—not yet, at least. On August 31 Dontnod will release the first episode of Life is Strange: Before the Storm, a Chloe-centric prequel consisting of three episodes. No word whether a proper sequel is also in the works, but I'm excited for more in that universe regardless.
Shadow of War
Microsoft laid claim to a lengthy Middle Earth: Shadow of War demo during its press conference, with the highlight being a fight against a massive troll named Bruz the Chopper who, once dominated, turned into an amenable joker with an Australian accent. A bit weird, but fun.
Mentioned in this article
Middle-Earth: Shadow Of War
Price When Reviewed:
$59.99
Shadow of War also showed off its expanded world, which now consists of more regions than before and looks quite a bit more colorful and interesting as a result. Other than that though, it looks similar to what we saw back at GDC, which was in itself similar to Shadow of Mordor. More of it, perhaps, and larger in scope, but this one's definitely taking a "Ain't broke, don't fix" approach to sequel-building.
Ori and the Will of the Wisps
Ori and the Blind Forest was one of the best and most beautiful platformers of the past decade, and that's a huge accomplishment given how crowded the genre became during the indie boom years. It's only fitting Ori gets a sequel, with Ori and the Will of the Wisps announced with one of the most gorgeous trailers I've seen at E3 2017 so far. Can't wait for this one.
Anthem
BioWare's Anthem closed out the show. We got our first look at the new game during EA's press conference Saturday, but it was just a 30-second tease. Today we got an extended look at the game itself.
And wow. After Mass Effect: Andromeda I'm somewhat determined to stay skeptical of Anthem, but wow. This looks like what I expected from Andromeda in the first place.
You play as freelancers, seemingly a company of mercs tasked with exploring different planets in their armored Javelin suits. Conceptually it doesn't sound that different from Mass Effect, which I guess raises the question "Why not just call this a Mass Effect game?" But regardless of why BioWare decided it needed another sci-fi space marines RPG, Anthem looks incredible—especially the lush jungle shown off in today's demo and the accompanying suite of god rays.
Not much indication of how it'll actually play, but consider my interest piqued.