The walls between PCs and consoles keep crumbling down. Microsoft's spearheading the charge with its stellar Xbox Play Anywhere initiative, which lets you buy a single copy of select Xbox One games and play it on Windows 10 PCs as well, complete with cross-platform cloud saves and multiplayer. But if Xbox head (Xboss?) Phil Spencer has his way, that's just the tip of the iceberg.
Spencer told PC Gamer that he wants to bring the Xbox One's newfound ability to emulate original Xbox games to PCs, along with the recently launched Xbox GamePass—though he stressed that his desires are not an official announcement.
Mentioned in this article
Microsoft Xbox One S Gears of War 4 1TB console bundle
Bringing emulation for original, old-school Xbox games like Crimson Skies and Halo 2 to PCs would be easier than porting over Xbox 360 games, Spencer said. That's because the original Xbox relied on the same x86 processor architecture that personal computers use, while the Xbox 360 tapped IBM for a bespoke PowerPC chip. The modern Xbox One went back to using x86-powered AMD chips, a boon for the Xbox Play Anywhere push.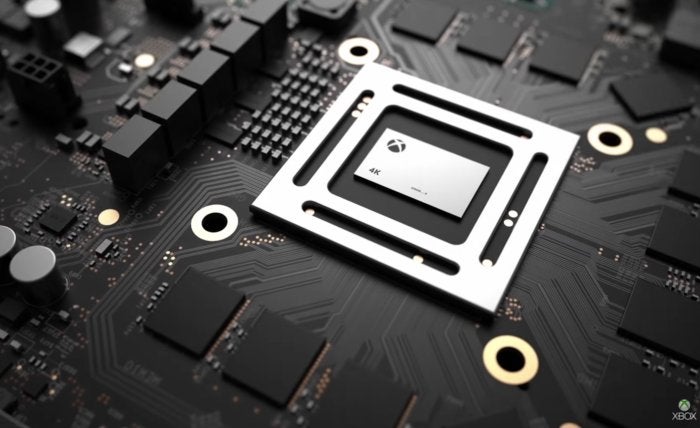 As far as the $10 per month Xbox Game Pass subscription goes, Spencer says that the major barrier to entry is the relatively modest number of Xbox Live games available in the Windows Store for PCs. Here's what Spencer told PC Gamer:
"We don't have the deep catalog of games on PC that we do on console…but I just want to start. So I'm putting a lot of pressure on the team to go get enough content lined up to do something on the PC, and then make sure we have a long-term commitment to build."
Sony lets PC gamers play PlayStation 3 and 4 games via PlayStation Now, but that service handles thing differently on the back end than Xbox Game Pass. PlayStation Now streams games from the cloud to your PC, kind of like a Netflix for games. The PlayStation games are never really installed on your PC, and that means the games don't need to be compatible with x86 chips to run. Xbox Game Pass lets you install select games directly to your Xbox.
[ Further reading: 40 must-see PC gaming gems from E3 2017: Watch every trailer ]
The story behind the story: Making Xbox games and services easy to use on Windows PCs isn't the only way Microsoft's blurring the lines between consoles and PCs. The powerful new Xbox One X console plays nice with AMD's gameplay-smoothing FreeSync 2 displays, the first of which were just announced last week. Microsoft also plans on bringing mouse and keyboard support to the Xbox ecosystem at some point, though it's been toying with the idea for years and has been suspiciously quiet about it in recent months.
A keyboard and mouse-equipped Xbox One X connected to a FreeSync 2 display, capable of playing against Xbox and PC players alike, would sure be an interesting alternative to a budget gaming PC—if you don't mind giving up Steam sales and other significant PC gaming perks, that is.