Best Buy has a good deal on WD's Easystore external hard drives once again. Right now, the big box retailer is selling a 1TB easystore portable HDD with USB 3.0 for $40.
WD's easystore line is a Best Buy exclusive, so there's not exactly a one-to-one comparison at other stores—however, a similar WD drive at Amazon is $54 right now. That's not a bad price in its own right, as most drives in this class sell for $55 to $60. Best Buy's sticker price for this drive is $100, which is an absolutely insane price any day of the year.
This 1TB drive is a basic portable hard-disk drive. It has a USB 3.0 interface with a file transfer rate that maxes out at 5 Gbps, and it comes with WD's backup software and other utilities. With its case, the drive measures 0.62 inches high, 3.21 inches wide and weighs 5.44 ounces.
Beyond those basics, this external hard drive comes with a two-year warranty. Overall, today's deal is an easy way to carry a lot of files with you or to finally backup your PC.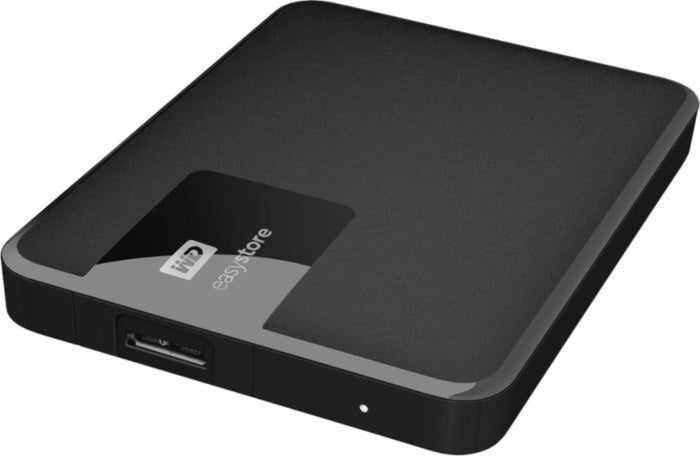 [ Today's deal: WD Easystore 1TB portable external hard drive for $40 at Best Buy ]