Today you can get a high-end AMD Ryzen 7 CPU for less than $300 if you're willing to put in a little physical effort. The processor in question is the Ryzen 7 1700X, an eight-core, 3.4GHz processor.
This particular price can be found at Walmart. While you can also grab the 1700X on sale at Newegg ($350 until midnight PDT), Walmart has an extra discount available for people willing to head to a store. As Slickdeals points out, if you opt for in-store pickup, the retailer will drop another $59.38 off the sale price of $355. That's a final cost of about $296.
The Ryzen 7 1700X has a 3.4GHz clock speed with a max boost of 3.8GHz, and it features eight cores, 16 threads, and a TDP of 95W. It doesn't come with a fan, though, so you'll have to pick-up your own CPU cooler. We usually recommend the Cooler Master Hyper 212 Evo, since it's cheap and effective.
Not a whole lot has changed with the Ryzen 7 series since we looked at it last. They're fantastic for tasks such as productivity and content creation, but the chips aren't quite as fast as Intel's Kaby Lake chips in gaming. Still, they're fine processors nonetheless, and getting even better with updates.
If you do go for this deal make sure you check out our tutorial on 7 tips and tricks to maximize your PC's performance with AMD Ryzen.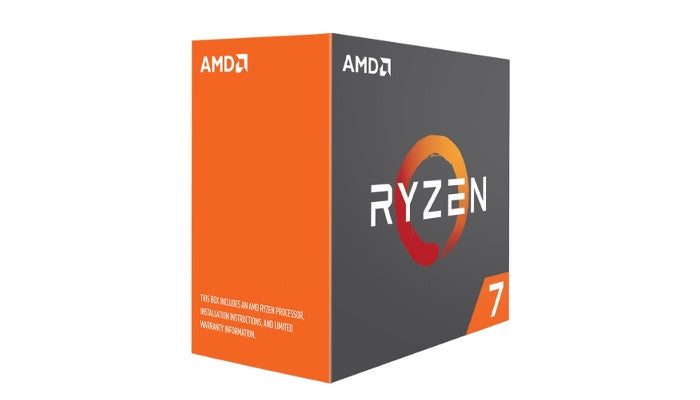 [ Today's deal: The Ryzen 7 1700X for $350 at Newegg and $296 at Walmart with in-store pickup ]
Note: When you purchase something after clicking links in our articles, we may earn a small commission. Read our affiliate link policy for more details.
Ian is an independent writer based in Israel who has never met a tech subject he didn't like. He primarily covers Windows, PC and gaming hardware, video and music streaming services, social networks, and browsers. When he's not covering the news he's working on how-to tips for PC users, or tuning his eGPU setup.