Last month when Paradox and Haemimont announced Surviving Mars, I didn't know what to compare it to. Here was a semi-realistic, science-based "colony builder" from the same studio that makes the satirical and somewhat grim Tropico series. It was a departure, for sure.
But after getting a bit of hands-on time with Surviving Mars at E3, it's feeling a lot more familiar. I don't just mean "It's a city builder," because yeah, it's definitely one of those. It reminds me a lot of one particular city builder, though: The Anno series. And that's not a bad thing.
To Olympos
I spent 20-odd minutes with Surviving Mars last week, but it wasn't just one lengthy play session. Instead my time was broken up between three main phases—the start of the game, then we jumped ahead to humanity's first steps on Mars, and then jumped ahead even further to a save state from late in the game.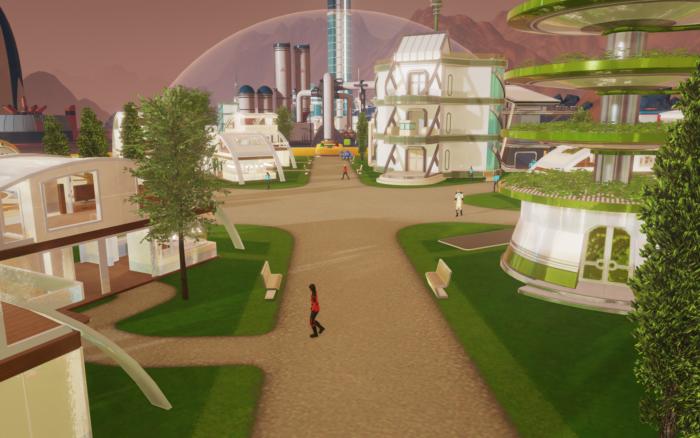 It's very sandbox-y. Haemimont told us that during Paradox Con, but after spending some hands-on time with the game it's nevertheless the aspect that sticks out most.
I'm not sure how I feel about the lack of direction. While I love a good open-ended city builder—say, Cities: Skylines—they tend to only hook me as long as there are still advances to be made. Once I've made my way through the tech tree I often get bored and stop playing, the world conquered, no more goals to be accomplished except ones I set myself.
In Surviving Mars, the stated goal is just to get a functioning and self-sustaining colony up on the Red Planet. While that does seem to take some time and energy, I'm a bit worried I'll find myself slipping into one optimized route and running it over and over again. The perils of sandboxes.
Mentioned in this article
Anno 2205
Price When Reviewed:
$39.99
Then again, Anno manages to suck me in for hours and hours as I optimize my resource management and continually expand outwards. Surviving Mars feels similar—particularly to the moon-based colonies of Anno 2205. You're mostly focused on finding resources, gathering resources, and then using those resources to…find more. A never-ending feedback loop. Given enough micromanagement and enough toys to tinker with, I could see Surviving Mars sucking me in.
It's hard to say. We won't really know until we've played the final release for a few hours.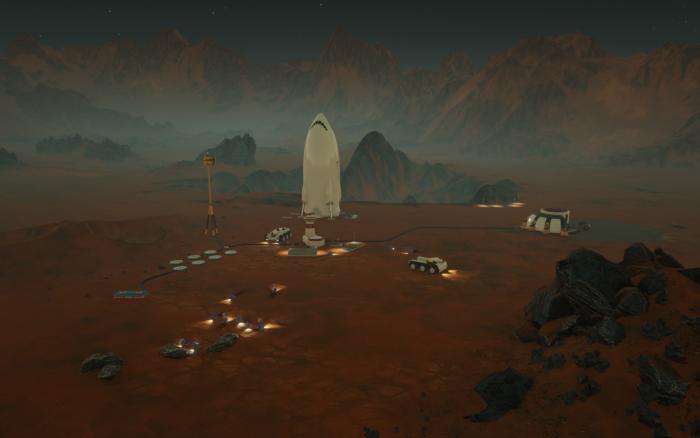 What I can say is that I love the early moments. Surviving Mars captures the excitement and dread of launching a Mars colony mission. I spent a stupid amount of time agonizing about what materials I should bring up, how many probes I should budget. I then spent an equal amount of time trying to scope out a good landing site, balancing my needs for concrete and metal and all the various resources I'd eventually need for a decent colony.
Once our shuttle had touched down, work began in earnest. My little army of drones scurried around assembling solar panels, hooking them up to batteries before building a drone factory to double our pace and a concrete harvester to accrue building materials, running cables back to our energy source in a haphazard manner I'm sure I'd regret later. The last step before we jumped ahead was to build a signal tower and start remote-exploring other parts of Mars, trying to scope out where we might eventually plant a second colony.
It sounds pretty safe and straightforward but Surviving Mars is one of the few builders that seems, at times, openly hostile towards the player. A tornado cycled towards my base at one point, threatening to destroy everything I'd built—mere minutes into the game. Solar panels meanwhile can accrue dust and become less efficient, and also stop working entirely at night.
City builders are usually so forgiving, Surviving Mars is a bit refreshing. Your colony could collapse, and for reasons beyond your control. It's the same sense of despair that made Banished so interesting, struggling to keep your little town alive against all the odds—an appropriate theme, I think, for a Mars colonizer.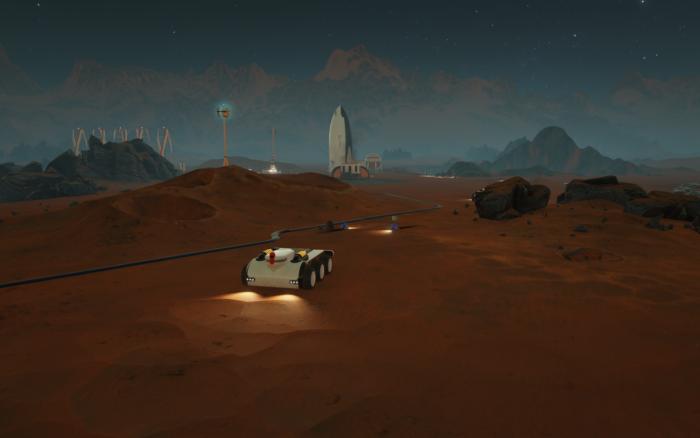 Would I call it a simulator? No, but it's clear a lot of effort and thought's been put into the underlying science, and that includes "Ships needing time to travel between Earth and Mars" and "Ships needing to refuel once they're on Mars in order to return home."
That technology gets even more complicated once humans are involved, with drones assembling little habitation bubbles filled with schools, housing, grocery stores, and even casinos and bars. Okay, the best part about a sandbox? You can build an entire colony filled with only houses, casinos, and bars, sabotage your rockets, and then watch hell break loose.
I also got to play around briefly with the population controls in Surviving Mars. In the pitch last month Haemimont told us you can filter potential colonists back on Earth and select only for certain traits—say, "Intelligent" or "Caring."
Those who prefer to take the mad scientist route can select for all manner of negative traits too, though. With what little time I had, I began filling my Space Vegas colony with gamblers and alcoholics. Mars just became the most rocking party in the solar system.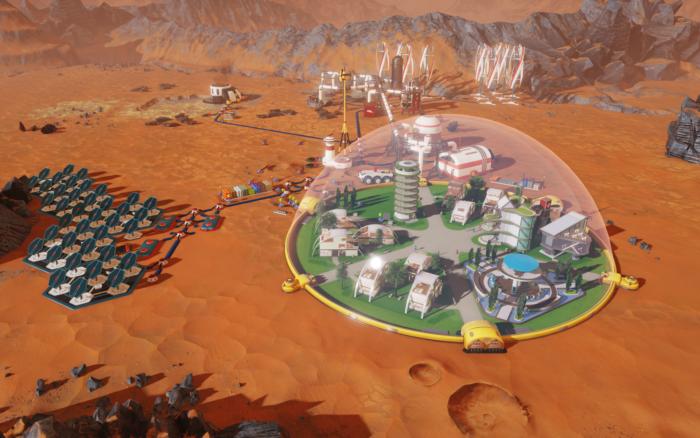 It made for an interesting, albeit brief, proof of concept for what Haemimont described to us at Paradox Con. There are still entire aspects of the game we haven't seen—namely the "Anomalies," mysteries you'll stumble upon while exploring that could drastically affect your game. These mysteries are less science, more science-fiction, drawn from the pages of books by Arthur C. Clarke and other genre luminaries.
Mentioned in this article
Kerbal Space Program
Price When Reviewed:
$39.99
But what I saw made for a tantalizing demo, especially as a pseudo-educational game in the vein of Kerbal Space Program or Oregon Trail. If Mars is humanity's next frontier, Surviving Mars certainly could inspire the generation that gets us there. An interesting thought.