CDW's got a pretty good deal right now for ultrawide curved display fans. The retailer's selling the 34-inch Acer XR341CK for $550. That's quite a drop from this monitor's initial $1,100 asking price back in 2015, and it's better than the best price you'll find elsewhere. For example, the going rate in Amazon's marketplace is about $150 more.
The specs on Acer's ultrawide IPS panel are a mix of great and respectable. It has a 4ms response time, which is about what you'd expect on an IPS display. It also has a 75Hz refresh rate. Speaking of which—this monitor comes with AMD FreeSync technology. This allows compatible AMD graphics cards to sync their refresh rates with the monitor. The end result is less screen tearing and image stutter. (By the way, CDW's page says this monitor also supports Nvidia's G-Sync, but that's a mistake. The G-Sync version of this model is the XR341CKA.)
On the back there are two HDMI ports, a DisplayPort and Mini DisplayPort. The monitor's also rocking a USB 3.0 hub and a two 7-watt speakers. Overall, you should get good value out of this monitor, given CDW's price.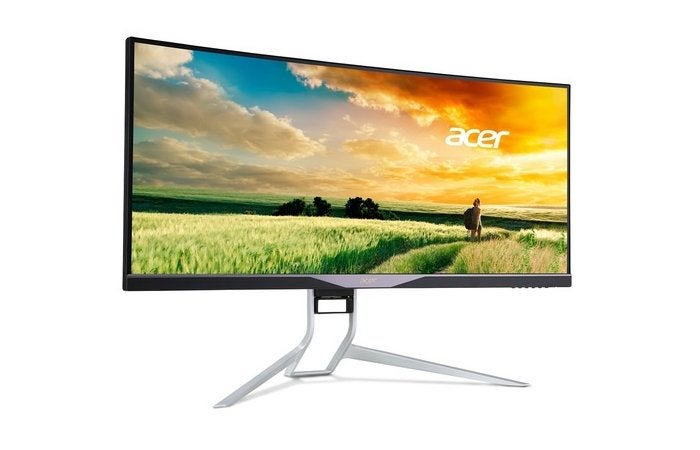 [ Today's deal: Acer 34-inch XR341CK ultrawide monitor for $550 at CDW ]