As the Android O release date nears, Google's busy engineering team still found time on Wednesday to hop onto Reddit for their annual AMA. Users submitted a barrage of questions, and here are the most interesting things we learned:
Dark mode isn't coming, so stop asking
Google teased us with dark mode on both the Android N and O developer previews, but it's not making it into the full release anytime soon. The reason? "Reliable and consistent theming is hard."
Numerous questions about themes and dark mode stacked up on the Reddit board, and Android engineer Alan Viverette addressed it thusly: "There are technical and logistical issues with theming. The technical side is largely solved in O with Runtime Resource Overlay support (a Sony framework that allows the system to modify the look and feel of an app while it is running); however, we still don't have stable APIs for describing what can be themed or adequate ways to verify that existing applications properly support theming."
Instead Viverette thinks it's more of a per-app issue: "We have seen many apps adopt standalone dark mode, which I think is a clear message that users want this feature and developers are willing to put in the effort to support it."
Desktop mode might be coming…someday
Samsung's DeX dock for the Galaxy S8 has us all dreaming of a desktop version of Android. It's not going to arrive in Android O, but there's hope. Dianne Hackborn's response to a question about "laptop mode" for Android left the door open: "We don't have any plans to announce at this point. Window management improvements is an areas we are still very interested in and will continue to work on in the future."
Lock-screen quick replies are gone for good
Early on in the Android N beta, Google allowed super-quick lock screen replies that let you respond to messages without entering a PIN or passcode. That feature was removed before the general release and now we know why: security.
And that means it's not coming back. Selim Cinek writes: "Direct reply on the lock screen is still present in Android O. For security reasons, we are requesting the user to enter their password when doing so. We tried to find a balance between security and usability, since a lot of users are not aware of the security implications when unconditionally allowing a user to reply from the lock screen."
No blobs=better emoji
Google is killing off the blob emoji in Android O. While it held something of a funeral for them during National Emoji day on Monday, we never learned why the squishy gumdrops were being retired. Now we know (and it's not because of their looks).
Apparently, the blob was holding back the expansion of Android emoji: "Over the last few years Unicode has expanded the range of emoji considerably and created new categories of emoji," Google explained. "In parallel new messaging use cases have emerged (ie: larger emoji used as stickers). The current design system did not lend itself well to supporting the expanding emoji set and these new use cases, so we needed a significant visual refresh." With this change, new emoji should arrive more quickly.
Bluetooth audio will be much improved
Pixel users have experienced more than a few issues with Bluetooth audio under Android N. While the improvements have yet to hit the Android O beta, rest assured, Android O's engineers have been working to rectify them. As Tim Murray explains, "We could see cases where random scheduler delay would cause BT audio artifacts, so we tried working our way through the entire BT pipeline to figure out exactly what guarantees were needed where to ensure that audio quality was perfect."
What that means to all of us: Bluetooth audio will be much improved in Android O. "Our testing shows that BT audio reliability is drastically better vs N because of these changes," Murray says. "We're happy with how it's turned out, and we hope you see the same kind of improvements."
Wide color gamut won't be available on current Pixel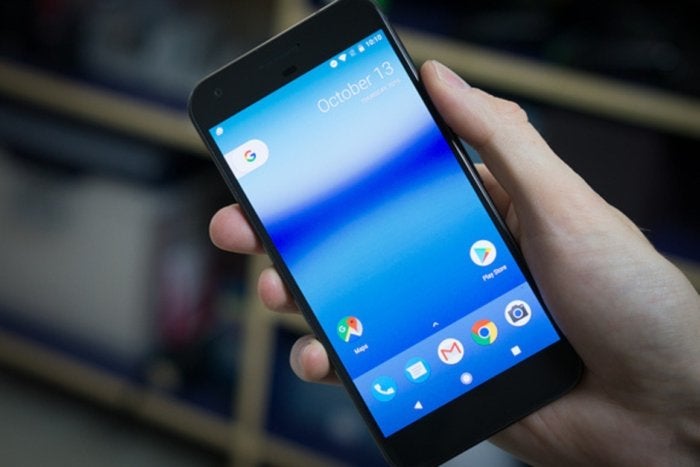 Among the many features in Android O is support for color profiles, letting you customize your display with AdobeRGB, Pro Photo RGB, and DCI-P3 standards usually reserved for professional photographers and video editors. However, current Pixel owners will be bummed to learn their phone won't be supported.
"It's a device-specific feature that requires calibration of the display on the factory floor," Romain Guy explains. "It's thus optional and cannot really be retro-fitted on older devices (it would also have a potentially negative impact for users as the displayed colors would appear to have changed)."
Tablets aren't dead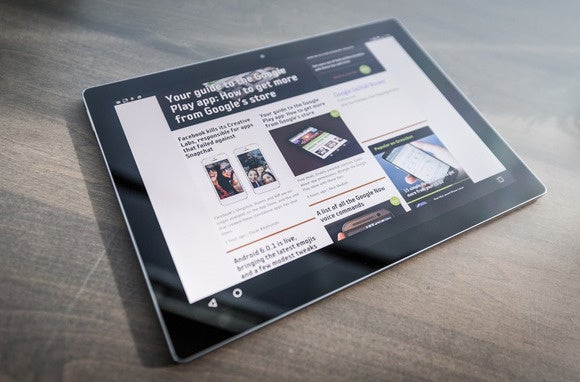 It's been a while since Google paid much attention to Android tablets. Engineer Mike Cleron wants us all to know the platform isn't dead, but it sounds like it's going to be a while before there's anything to talk about. "We are continuing to invest in productivity use cases (keyboard-driven UI, multiwindow, etc) but also—along with lots of other folks in the industry—working on what the next evolution of tablets should be. For Android, there are some interesting overlaps with tablets given the increasing success of Chromebooks and the recent addition of the ability to run Android apps on Chrome OS. We are working to make the Android developer stories for both form factors (tablets, Chromebooks) identical."
The name is still under wraps
The name of the next Android release is always as exciting as the release itself, but the Android O engineers refused to spill the beans: "There are so many snacks to choose from…you'll just have to wait for the unveiling later this summer!"
But a few of the engineers gave their own ideas on what they wanted the name be. So at least we know what it won't be called: Mike Cleron: Okra Pudding Alan Viverette: Oak Tree Cookie Selim Cinek: Android On to P Anwar: Ovaltine Benjamin Poiesz: Android Oobleck