Online backup is an essential hedge against physical data disaster. Whether it's an act of malice or an act of nature, you never know when trouble will threaten all the files and folders you have stored on your PC.
While we always recommend keeping a local backup for quick restores (see our roundup of the best Windows backup software for desktop solutions), uploading your data to an online backup service can be a reliable way to cover your bases—just ask users of of SanDisk SSDs who recently found that their data was inexplicably being wiped from their external backup drives.
The good news for consumers is that all of the major online backup services we reviewed this year are exceptional products. But while all of the contenders received the same high verdict, each product has its own unique selling point. Our primary concern here is backup, but we do note other roles that a service can fulfill, such as sharing, multi-device support, and emergency-restore options.
Below our picks, check out how we tested the services and information on how to choose the best backup service for you.
Updated 09/13/2023: Check out our latest review of Microsoft OneDrive backup. Not only is this the most affordable cloud storage service on the market, but you can also pair it with third-party programs such as a backup service for even great versatility.
PROMOTION
EaseUS Todo Backup – Cloud backup software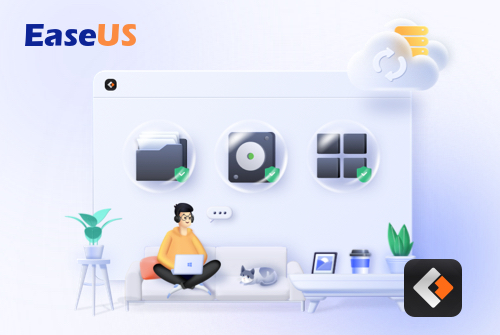 EaseUS Todo Backup covers everything you need for backups, with great features and fair pricing. With free cloud storage space, you'll always have an extra copy of any files stored securely in the cloud. Security Zone protects vital data from ransomware in real-time.
Now 25% OFF Exclusive Code: PCWORLD25
How we tested
As noted above, the performance of online backup services will vary wildly according to their location and the network equipment between you and the data depository. We installed the software and backed up the same 2GB data set to check for any major issues or glitches in the client software. These are noted in the reviews.
How to pick an online storage and backup service
Cloud backup has unique considerations. Familiarizing yourself with the following key areas can help you find the cloud backup service that best meets your needs.
Capacity
Obviously, you'll need as much storage as you have data, plus a little, or possibly a lot, more if you want to track changes and save previous versions of files. Some services keep multiple versions of files, some don't. In many cases there's a time limit.
Price
Nearly all online services charge for a maximum allowable amount of data, and generally uploads are free. Aside from the free tiers available from a service like Dropbox, pricing is fairly consistent across services, though you definitely get more capacity for your money from some vendors, notably Backblaze.
Features
As we mentioned previously, in addition to backup, you may want to share your files with others, work with them from mobile devices, or even edit them with office applications such as those available with Dropbox, Google, and OneDrive. If you do intend to work online, we recommend that you maintain a local copy as backup, and a hedge against internet downtime.
OS and device support
Most services provide client backup software for the major operating systems (Linux, OS X, and Windows) and both Android and iOS. Make sure the service you sign up for supports your entire panoply of computers and devices.
Privacy
If you're concerned about the privacy of your data, make sure you use a service that allows the use of a personal encryption key that you define. Do NOT lose it, as it is absolutely required to restore your data. Sadly, using your own key often limits the types of services (e.g., no mobile backup) available.
If private encryption keys aren't available, read the privacy policy, especially with the free services—there are significant differences.
FAQ
---
1.
How reliable is cloud backup?
Generally speaking, data centers are backed up to the hilt, and some of the larger ones even back up to different geographical locations. Availability (hopefully 24/7) can also be important. Check for news of outages and the vendor's own service blogs. In truth, all the services we're aware of are near-100% reliable.
2.
What speed and data transfer rates should I look for?
Speed in many cases is far more dependent upon your broadband connection than that of the online service, though the geographical location of the storage and the equipment in between can make a significant difference. Check the location of the data servers if speed is important to you. Or, just give the trial a whirl and see if you can live with it.
3.
How often should you schedule backups?
Ideally, you should back up your data as often as possible. This is especially true if you are working on an important project or have data that you absolutely cannot afford to lose. It's a good idea to automate the backup process and have the cloud service back up your data every hour or so.
4.
What's the difference between cloud backup services and services like Google Drive, Dropbox, and OneDrive?
Services such as Google Drive, Dropbox, and OneDrive are considered to be cloud storage services. This means that a user must place their files or data onto the service's cloud manually. These storage services usually offer a free version with limited storage or a paid version with increased capacity. They can also come with basic services such as automatic cloud backup and the synching of file versions.
A cloud backup service provides continuous versioning and backup of all the file history on your device. They will continuously and automatically back up every specified file on a device. Cloud backup service providers also offer additional data security measures such as end-to-end encryption.
5.
Is it safe to store my data online?
Yes! All cloud backup services offer encryption of your data both during the transfer to and from your computer as well as while your data is stored on the provider's servers.
While this encryption stops others from being able to view your data, it doesn't necessarily stop them from stealing it. But rest assured that the level of security against theft with these services most likely rivals that of your own device. So generally speaking, while not infallible, cloud backup services are one of the most secure options for storing your data.
6.
Do you need to backup everything on your computer?
You should at least back up all data that you can't stand to lose. All devices will likely experience technical issues over time and oftentimes this leads to your data being lost from that device. So you should do regular backups of everything that is important to you. However, backup services typically offer more storage than most people can use, so it's never a bad idea to safely store all of your data in case of emergency.