Windows 10 S laptops by companies like Asus, Dell, and HP will apparently miss the back-to-school sales season—a serious blow for Microsoft's new OS for the education market.
Microsoft said Tuesday that universities can begin to order Windows 10 S devices, including its own Surface Laptop. That's the only Windows 10 S device already shipping, but with a starting price of $999 ($899.10 with student discount) it's not attainable for many budget-strapped schools, let alone individual students.
At the same time, the low-cost Windows 10 S hardware from Asus, Dell, Fujitsu, and HP that Microsoft showed off this past May isn't available yet. Microsoft said Windows 10 S devices are being introduced as planned, but that 2018 will see a broader rollout of Windows 10 S devices.
Why this matters: If Windows 10 S hardware misses the fall semester, that's a bad start for an education-oriented product trying to compete with the entrenched Chromebook platform. The fancy Surface Laptop may be leading the Windows 10 S charge with a traditional notebook that's designed to replace the MacBook Air in a university setting, but it's the far cheaper, ruggedized hardware for elementary and middle schools that will compete directly with cheap, ruggedized Chromebooks.
Tardy for class
None of the Windows 10 S hardware partners we contacted will be ready before the school year opens. Dell confirmed that its $229 Dell Latitude 3180 and $299 Latitude 3189 would miss the back-to-school buying season, which is in full swing. Those devices will ship in September, a spokesman said. A representative for HP could say only that its $299 HP ProBook x360 11EE was available for ordering, and did not divulge a ship date. Microsoft indicated that the $249 Lenovo N23 and the $279 Lenovo N24 would be available today—but Lenovo's webpage for the N23, for example, indicates the model will ship in five weeks, or early September.
Although PCWorld asked about the status of Windows 10 S devices for educational channels, Microsoft said not to read too much into consumer Web pages.
"Windows 10 S education devices are moving forward as planned," the company said in a statement. "In addition to the Surface devices, partners like Lenovo, Acer, and HP are offering devices for educational institutions through various channels."
When devices are sold to educational institutions, Microsoft added, the company and its hardware partners typically work directly with the schools or work through distribution partners rather than using the retail channel or public websites.
"In general, schools don't make institutional purchases through the retail channel of consumer websites," Microsoft said. "Our initial wave of Windows 10 S devices for [the education market] announced in May are in-market or coming to market soon as planned. In 2018, we expect to go bigger since we will be selling Windows 10 S devices throughout the entire education selling cycle that typically runs from February through the start of the following school year as budgets get locked."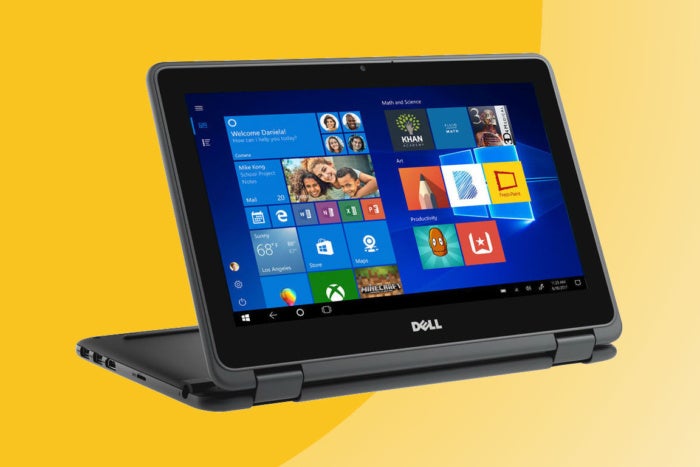 To smooth the transition, Microsoft has launched a subscription program called Surface Plus, which allows customers to buy a new Surface Laptop, Surface Book, or Surface Studio and pay for it across 24 monthly installments, without interest. Customers can also upgrade to a newer device after just 18 months, and the program includes a free year of in-store customer assistance. A related program, Surface Plus for Business, is also available.
Has the Windows 10 S ship run aground?
Microsoft pitched Windows 10 S as a manageable, secure version of Windows 10. Users can only access apps found within the Windows Store, to prevent unauthorized software and malware from entering the student's machine and penetrating the school's network. The company hosted its launch in a school-like setting, with educators touting technology's role in their classrooms, and even handing out Scantron forms to journalists.
Further reading: everything you need to know about Windows 10 S
"Technology should make teachers' lives simpler and spark student creativity, not distract from it," Microsoft chief executive Satya Nadella said at the time.
That was in May. The traditional back-to-school selling season runs from late July through August, "so right now," said Bob O'Donnell, president and chief analyst at TECHnalysis Research. The only Windows 10 S product available, though, is Microsoft's own Surface Laptop, a more traditional—and expensive—notebook designed to challenge the Apple MacBook Air in colleges and universities.
If all other Windows 10 S hardware isn't available yet, elementary schools and high schools will have scant time to evaluate or buy the low-cost Windows 10 S hardware before they start classes. "I do believe the impact of Windows 10 S does diminish if this window is missed because of the educational focus that Microsoft put on 10 S," O'Donnell said.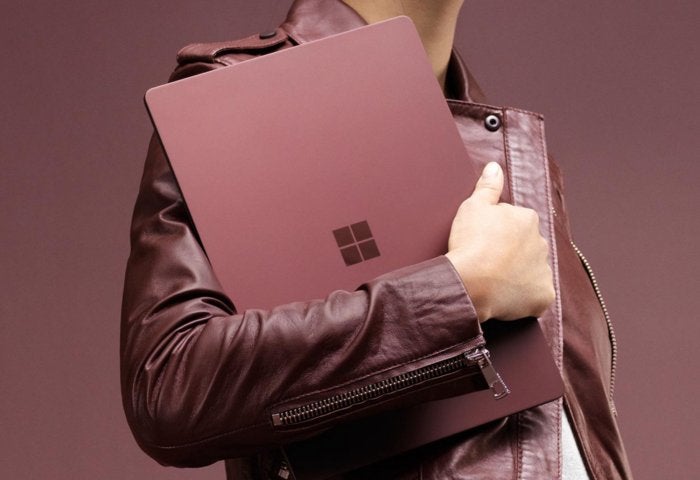 Hardware vendors seem to be in no rush to ship Windows 10 S devices for two reasons: Microsoft's partners want to nail down the Windows 10 S experience for customers, and their Windows 10 Home- or Pro-powered devices already fill the bill.
"There are things on the back end such as services and support that we want to have buttoned up and ready to go prior to making the products available to ensure the best possible experience for consumers who choose a Windows 10 S device," a Dell spokesman said in an email. "In the interim, as you mentioned below, we have a full portfolio of great Windows 10 Pro/Home laptops and 2-in-1s available now for consumers seeking a PC prior to September."
At that point, Windows 10 S may just be held back a year. If a school has a ready fleet of Chromebooks, it seems unlikely it would switch technology platforms mid-year, after Windows 10 S devices become available. We may not see Windows 10 S laptops in classrooms until the fall of 2018, at the earliest.
This story was updated at 7:37 PM on August 3 with a statement from Microsoft.