AV-Comparatives recently released its round-up of the best security software for 2017 in two categories: anti-phishing and parental controls. It also released a breakdown of 15 free vs. paid antivirus solutions.
Of the test, four security solutions passed the AV-Comparatives' anti-phishing challenge for 2017, and three made it past the company's parental controls tests.
Why this matters: Reports from an independent testing organization like AV-Comparatives are important for the average PC user. With so many security solutions available, it's difficult to know which ones perform well and are worth your money. Results from AV-Comparatives and others like AV-Test can help in that process for those willing to deal with a small bit of research.
Anti-phishing winners
Avast Free Antivirus, Bitdefender Internet Security, Fortinet Forticlient, and Kasperksy Internet Security all won AV-Comparatives' seal of approval for phishing detection. Phishing is when a malicious website masquerades as a legitimate site to collect your logins for banking, email, and other sensitive information.
AV-Comparatives only tests software that's submitted by the vendor for testing. For 2017, eight vendors asked to be tested for anti-phishing.
The initial test used 510 live phishing URLs; to pass, the software had to detect at least 90 percent of those threats. The test also had a false alarm portion to see how anti-phishing software dealt with 500 legitimate URLs.
All four passing software packages got through the false alarm test without making a mistake. Bitdefender won the top spot for detecting actual phishing sites with a detection rate of 96 percent. Coming up right behind Bitdefender was Fortinet with a 95 percent detection rate followed by Kaspersky and Avast with 93 and 92 percent detection rates, respectively.
You can check out the full anti-phishing results on AV-Comparatives' website.
Parental controls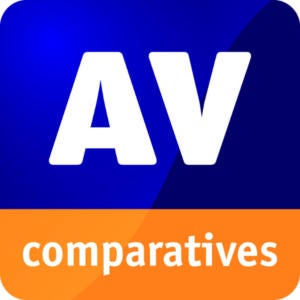 Keeping your kids aways from sites they shouldn't be visiting is always a challenge. Some critics believe it's also near impossible if the kids want to visit those forbidden sites, as opposed to stumbling upon them accidentally or by clicking the wrong link.
That said there are software solutions out there that can put up at least a few stumbling blocks for overly curious kids. For Windows PCs, two programs got AV-Comparatives' seal of approval for 2017: SafeDNS for Windows and Kaspersky Safe Kids Premium for Windows—the third winner was ESET Parental Control for Android.
For the test, AV-Comparatives threw 2,000 forbidden URLs at the software. The majority of which (1,600) were pornographic, but the test also used 200 gambling sites and 200 sites that either sold or advertised weapons. There was also another false-positive test with 100 true kid-friendly sites like Lego.com.
Again, both winners got perfect marks on the false positives. The best overall block rate has to go to Kasperksy, which blocked 98.1 percent of the porn sites, 98 percent of the gambling sites, and 97 percent of the weapon-related sites. SafeDNS scored higher than Kasperksy on porn blocks with a near-perfect rate of 99.8 percent, but the software stumbled on the gambling sites with 94 percent, and a dismal 79 percent block rate on the weapons test.
Free vs. paid AV
Finally, we come to the report's section that tries to answer the eternal question: Should I go free or paid for antivirus? But there isn't a good answer to that question. It really comes down to what you're willing to put up with. If you just need basic protection then most free antivirus suites are probably fine.
If you want extra security features like encrypted storage, or you can't stand in-app advertising then paid is the way to go. The best way to use AV-Comparatives' free vs. paid report is as a reference guide for the 15 services it covers. If you decide on a free antivirus for your PC, for example, check out the report to see what you're missing by keeping your credit card in your wallet.