At a Glance
Expert's Rating
Pros
Inexpensive
Buttons feel solid and dependable
High hump and elongated right side are an interesting fit for claw grip
Cons
Extremely high liftoff distance, even for a PWM3310 sensor
Seesaws if you put too much weight on the back
Awkward for palm grip
Our Verdict
With its odd shape, high liftoff distance, and a tendency to jitter, the Fnatic Gear Clutch G1 plays it safe and still doesn't quite make an impact.
It seems like every peripherals maker has an e-sports team on call nowadays—and why not? You'll find few people who have a closer relationship with PC hardware, and even fewer who put devices under more duress than the best e-sports athletes. HyperX uses the Cloud name for its headsets, Razer touts an entire coalition of 300-plus athletes, and so on.
But what happens when an e-sports team starts creating its own peripherals? That's the case with Fnatic. This isn't just an older hardware company trying to buy credibility with tangential references to its stable of athletes. This is Fnatic making hardware in-house. The organization acquired Swedish peripheral company Func a few years back and now makes Fnatic-branded peripherals. Peripherals like the Fnatic Gear Clutch G1 mouse ($45 on Amazon).
So it has to be good, right? Well…
Click with purpose
Safe. That's the word I'd use to describe the Clutch G1. Like Zowie and other enthusiast brands, the Clutch eschews most of the flashy trappings of modern gaming mice and errs on the side of simplicity.
Not that that's a bad thing. Here you'll find a fairly familiar scooped shape, a restrained seven-button design (two of which are meant for DPI adjustments), and a single RGB lighting zone underneath the mousewheel. Simple.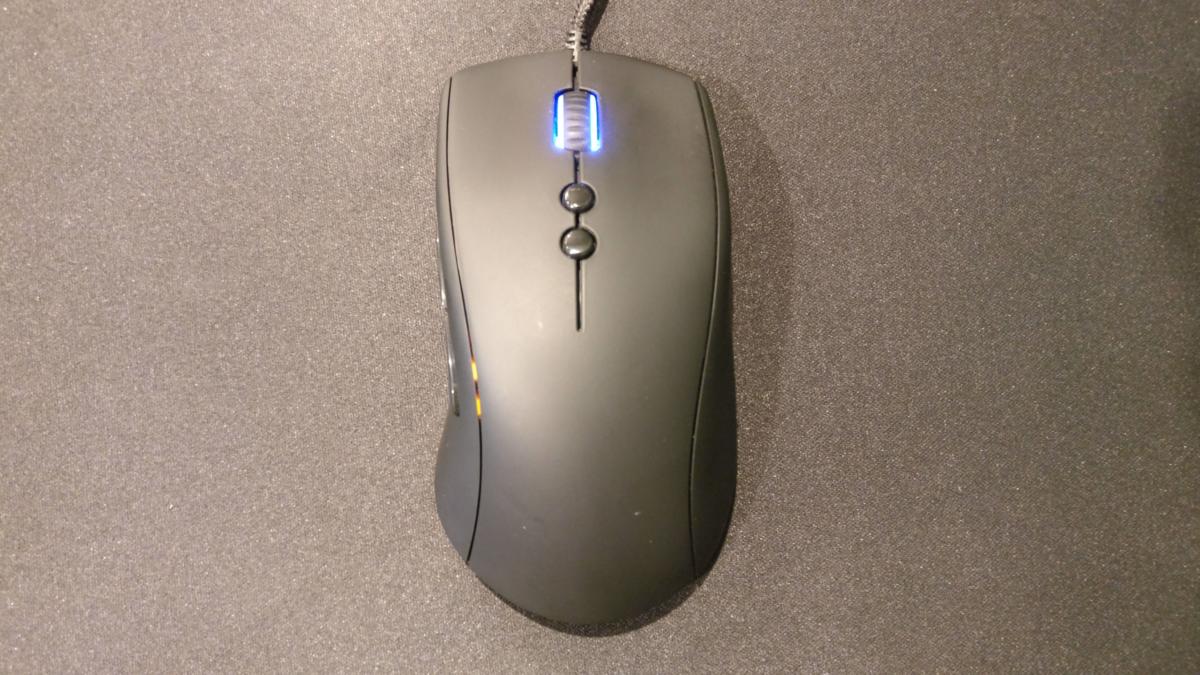 Is it the most stripped-down mouse imaginable? No, and indeed the recent HyperX Pulsefire is even less showy. But it's still an unassuming design, especially with the branding restricted to two minuscule blocks of text, one on each side of the mouse.
There are aspects of the Clutch G1 I really enjoy. The buttons, for instance. Like many recent mice, the Clutch G1 opts for Omron switches, but there's a weight, a meatiness to the Clutch's clicks I appreciate. A click feels solid. A click feels dependable. Unfortunately this comes at a cost—the Clutch G1 is noticeably louder than the average mouse, every button sounding closer to a thunk than a click. I don't mind it much though. After all, I'm accustomed to the machine gun fire of a Cherry MX Blue keyboard.
I also like some elements of the shape. Though a fairly standard scoop, the Clutch G1 nevertheless features a high hump and then a drastic slope on the right side. It's pretty comfortable for claw grips, giving your pinky and ring finger plenty of space to rest without dragging across the desk. Palm grips are a bit awkward.
The mouse cable is also slightly more elevated than the average, hovering about a quarter-inch off the desk. I didn't think it would make a huge difference, but I did notice the Clutch catching less often on my mousepad or random desk detritus.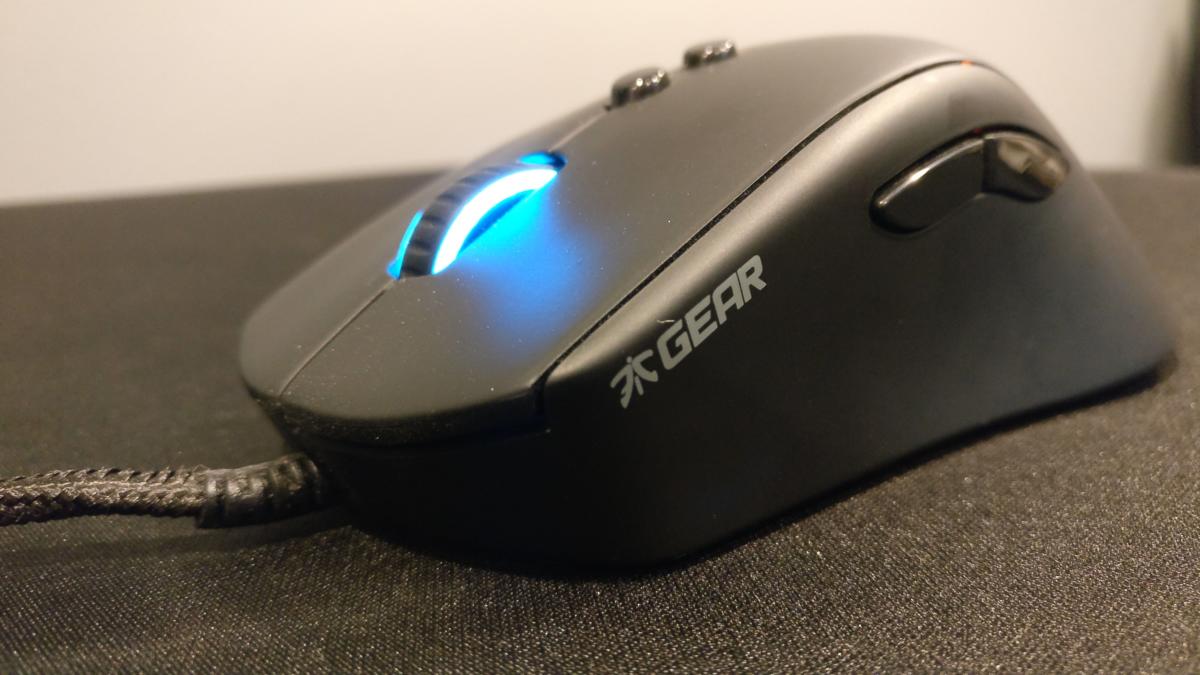 But there are two semi-fatal flaws, for me.
First up, the lift-off distance. The Clutch G1 uses the Pixart 3310 sensor—an older model, but still beloved by many for its accuracy. The aforementioned HyperX Pulsefire actually uses the 3310 too.
Mentioned in this article
Fnatic Gear Clutch G1
Price When Reviewed:
$54.99
The problem: The Clutch G1's liftoff distance is fairly high, at around 2mm to 3mm depending on the mousepad surface. For reference, most newer sensors are about half that value. For that matter, many 3310-equipped mice (Zowie's, for instance) are about half that value. I don't know why the Clutch G1's liftoff distance is so high, but it's a huge hassle for people (like me) who tend to lift and readjust their mouse regularly. Doing so results in a large amount of jitter, which can be a deal breaker when playing shooters or other games where split-second accuracy is needed.
Thus I can only recommend the Clutch G1 to those who prefer making large, sweeping motions across a mousepad—though at around 110 grams, the Clutch G1 is pretty heavy for those players. A bit damned if you do, damned if you don't here.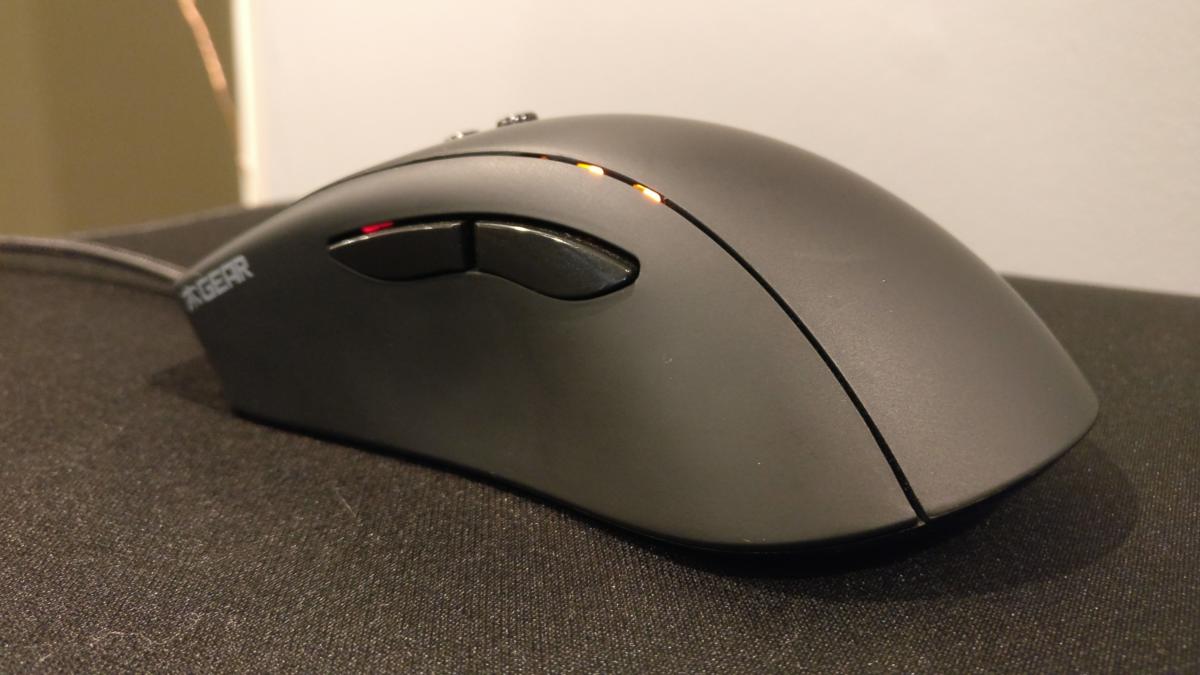 The second, greater flaw: a sloped underside and some weird weight balance issues. It's hard to explain, but if you put too much weight on the rear of the Clutch G1 the front lifts off the mousepad. Imagine a car with too much torque.
It doesn't take much. I tend to let my wrist/hand droop while gaming for long hours, and with the Clutch G1 this led to a constant rocking motion that drove me nuts. It's small, but you can tell the front skates aren't making contact with the mousepad, and clicking the mouse drives the front end back down into the desk. I've tried to adjust, but after weeks of use I'm still seeing the same issue. As a result, I can't recommend the Clutch G1 to anyone with a heavy hand/wrist (or anyone who's lazy).
Bottom line
The one thing the Fnatic Gear Clutch G1 has going for it is price. I couldn't say that at release—it was supposed to retail for $60. But its near-constant sale price of $45 is pretty decent for Omron switches, a 3310 sensor, and a fairly well-constructed mouse.
It's by no means a standout, though. An odd shape and proclivity for jitter are two excellent reasons to look elsewhere, as the Clutch G1 falls solidly in the middle-to-lower end of enthusiast gaming mice. Everything it does is done better by HyperX and Zowie, to say nothing of mice with newer sensors and fuller feature sets. Hopefully Fnatic's follow-up does a bit better, because in-house or not I wouldn't want to use the Clutch G1 in a tournament setting.