Rejoice, all ye who yearn to use Microsoft's Xbox One controller wirelessly with your PC. Two years after the release of the Xbox One controller wireless adapter, Microsoft has finally found a way to shrink the damn thing down to a normal size.
If you don't know what I mean, then clearly you never bought the original Xbox One wireless adapter. The tech itself is fine, but there's a caveat: It's huge. Comically so.
Mentioned in this article
Xbox Wireless Controller – Black
Price When Reviewed:
$59.99
It's hard to convey here how ridiculous the original wireless adapter looks because, well, it's just a USB stick. But stick it next to a normal USB drive or whatever and you quickly realize that Microsoft created the combination SUV/limousine of dongles.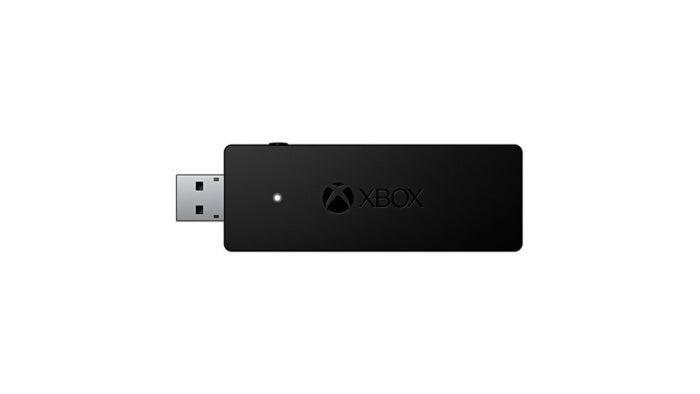 And why? Who knows. Considering I can get a Wi-Fi or Bluetooth adapter that's about the size of my thumbnail, I can't imagine what Microsoft's using its 15-bedroom mansion of a USB stick for. It's nearly four inches long, almost an inch fat, and actually inserting it in a PC is an ordeal—it doesn't even fit into the front of my case thanks to a nearby lip, and plugging into the back means blocking a second USB port either above or below.
Microsoft's slimming down though. The upcoming Xbox One X (formerly Project Scorpio) is worlds smaller than the original Xbox One and its chunky knockoff-VCR aesthetic, and Microsoft apparently figured out how to give its USB dongle the same treatment. The store page claims the new Xbox wireless adapter is "66 percent smaller" than the previous iteration.
If that number sounds meaningless, I'll put it a different way: It looks like a normal USB stick now, not some electronic chocolate bar.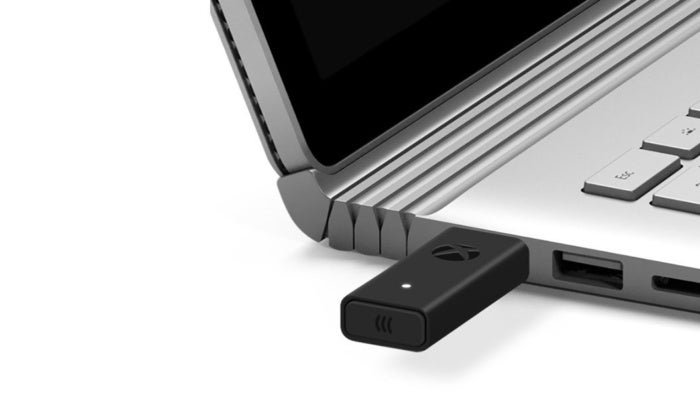 No adapter necessary
Xbox One S 1TB Console – Forza Horizon 3 Bundle
Price When Reviewed:
$349.99
Same features, though. Same price too. $25 gets you the dongle, which fully supports up to eight controllers at a time, plus stereo sound. Microsoft's also trying to get more peripherals to use the Xbox One's proprietary wireless standard, and if that ever comes to pass you'd be able to hook those into the adapter also—though not much progress has been made on that front, far as I can tell.
Look for the new model on August 8 through the Microsoft Store, and presumably through Amazon et al soon after.