In case you missed it during the lead up to summer, Amazon is offering the Anker SoundCore bluetooth speaker on sale again—and this time it's even cheaper. Right now, the SoundCore is available for $27 with the coupon code UVQH8VHF, or two dollars cheaper than when we last saw it on sale in May. That's a great price for this speaker, as it matches the same all-time low that we first saw last fall.
The first-generation SoundCore features two 3-watt speakers and a built-in microphone for hands-free calling, and it supports Bluetooth 4.0 and an auxiliary line-in connection. It has reception range of 66 feet, and its 4,400mAh battery is supposed to provide a playtime of about 500 songs per charge. This portable speaker is also fairly light and compact, weighing 0.78 pounds and measuring 6.5 x 1.5 x 2.1 inches.
The speaker is well-reviewed, but as we noted in May, this speaker does lack strong bass. Nevertheless, the SoundCore produces loud and clear sound, which should be just fine for a late summer campfire.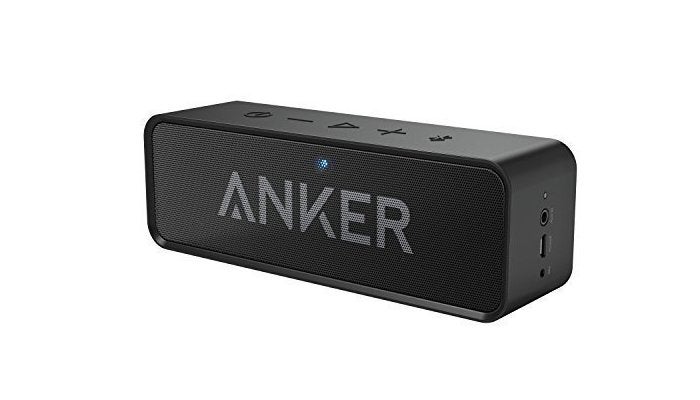 [ Today's deal: Anker SoundCore Bluetooth speaker for $27 with coupon code UVQH8VHF on Amazon. ]