While rechargeable AA batteries end up cheaper over the long haul, sometimes you just need the old-fashioned disposable kind on hand. Best Buy is making that more cost effective right now by offering 60 Insignia AA batteries for $6.74—or about eleven cents per battery.
These are general purpose non-rechargeable alkaline batteries. There's no claim on how long these batteries will last, but they should work out fine if you use them at a steady pace. Once the batteries are dead, check out RecycleNation for a location near you to dispose of them.
Shipping at Best Buy is free for purchases over $35, or you can arrange to pick-up your batteries in store.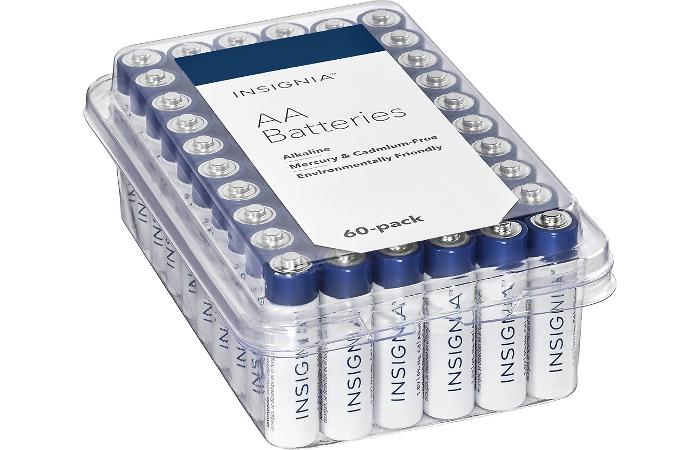 [ Today's deal 60 Insignia AA batteries for $6.74 at Best Buy. ]
Note: When you purchase something after clicking links in our articles, we may earn a small commission. Read our affiliate link policy for more details.
Ian is an independent writer based in Israel who has never met a tech subject he didn't like. He primarily covers Windows, PC and gaming hardware, video and music streaming services, social networks, and browsers. When he's not covering the news he's working on how-to tips for PC users, or tuning his eGPU setup.