At a Glance
Expert's Rating
Pros
Runs Tango AR and Daydream VR apps.
Incredible screen with an array of color options.
Cons
Design is kind of meh, with big bezels and an old-school home button.
Camera is disappointing for taking actual photos.
Awful battery life, especially when using it for AR.
Our Verdict
The Asus Zenfone AR is a pocketable phone capable of handling Google Tango and Daydream, but beyond that it's not worth its price tag.
The Asus Zenfone AR is a study in contrasts. On one hand, it has last year's Snapdragon 821 processor… but it also packs up to 8GB of RAM. It has three rear cameras… but only one is used for taking photos. And while the Zenfone AR is on the bleeding edge of Google's Tango AR and Daydream VR ambitions, it doesn't have common premium features such as wireless charging and water resistance.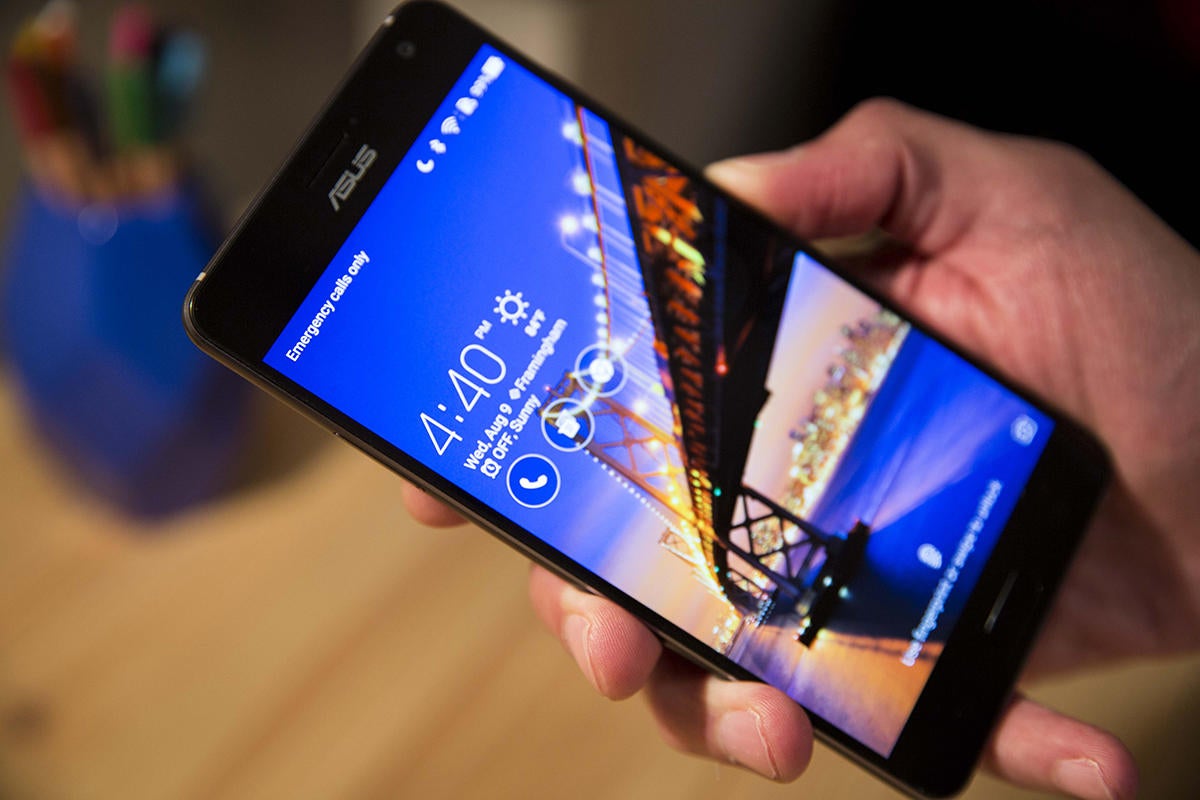 That said, there's really only one reason anyone would buy this phone, and it's not specs. It's Project Tango. The Zenfone AR is only the second phone to support Google's nascent augmented reality platform, and it's the first offering that's actually phone sized. Compared to the more-tablet-than-phablet 6.4-inch Lenovo Phab 2 Pro, the Zenfone AR is positively petite.
So, what you have here is the first AR and VR device that can comfortably fit in your pocket. That's a pretty good selling point, but with a price tag of $650, Tango and Daydream alone might not be enough to entice anyone beyond developers and hard-core AR enthusiasts. And I'm not sure the rest of the Zenfone AR will convince anyone else.
Nothing zen about the design
The Zenfone AR isn't going to win any design awards. Its front plate is very 2016, with big bezels surrounding a flat, 5.7-inch screen, and a giant clicky home button/fingerprint sensor that's flanked by a pair of old-school light-up keys. Bringing it all home is the Asus name plastered across the top in reflective capital letters.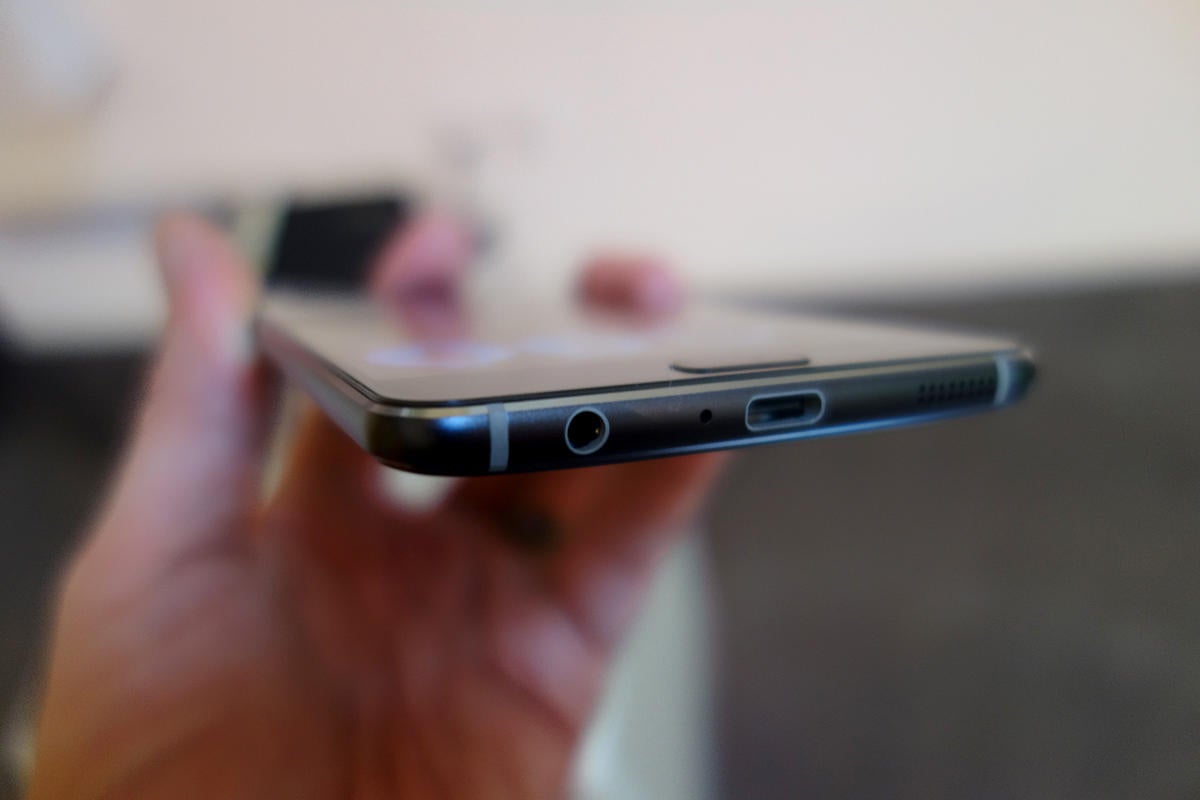 At 9mm, the phone is thicker than most of its peers, but there's a reason for it: Around the back you'll find a massive tri-camera system that looks impressive affixed to a brushed metal plate. The curved back and chamfered edges help to hide the extra bulk, however, and while there's a slight camera bump, it's less irksome than it is on other phones.
Asus has wrapped the back of the phone in a textured black synthetic leather that makes the Zenfone AR feel more like an antique Leica camera than a modern smartphone. Grippy and scratch-resistant, it's a refreshing change from the usual glass and metal, although it does come at the expense of wireless charging and water resistance.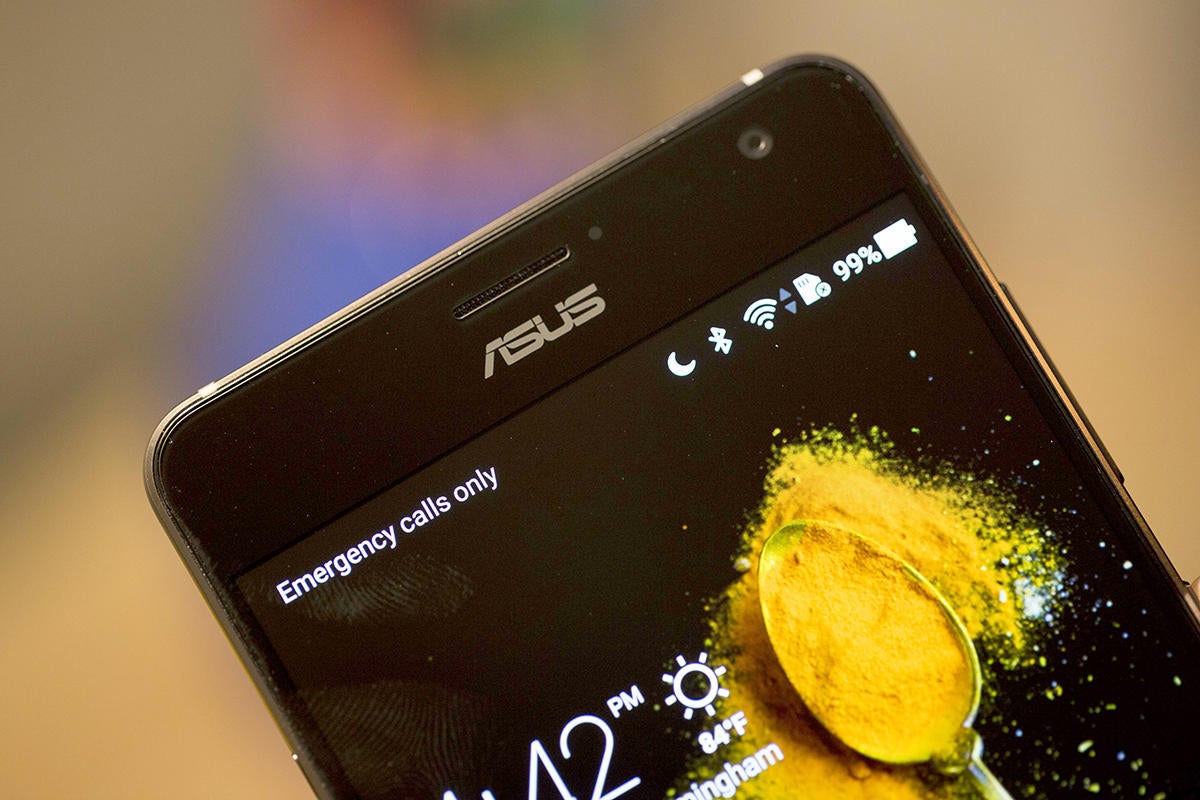 But even though the Zenfone AR has the looks of a pedestrian mid-tier phone, it still represents a pretty big leap for AR. Asus has focused nearly all of its efforts on gearing it up for Tango and Daydream, and the fact that it has crammed an impressive array of tech into such a small and lightweight package speaks to how much AR has matured. You'll still need two hands to use it, but the Zenfone AR is a truly pocketable augmented and virtual reality machine, and it portends good things for the future of the platform.
A display built for AR
While the Zenphone AR isn't much to look at, its screen most certainly is. The 5.7-inch, 1440×2560 Super AMOLED display has a pixel density of 515 ppi. That's not quite as high as the Galaxy S8, but you won't be able to discern the difference without conducting a battery of tests.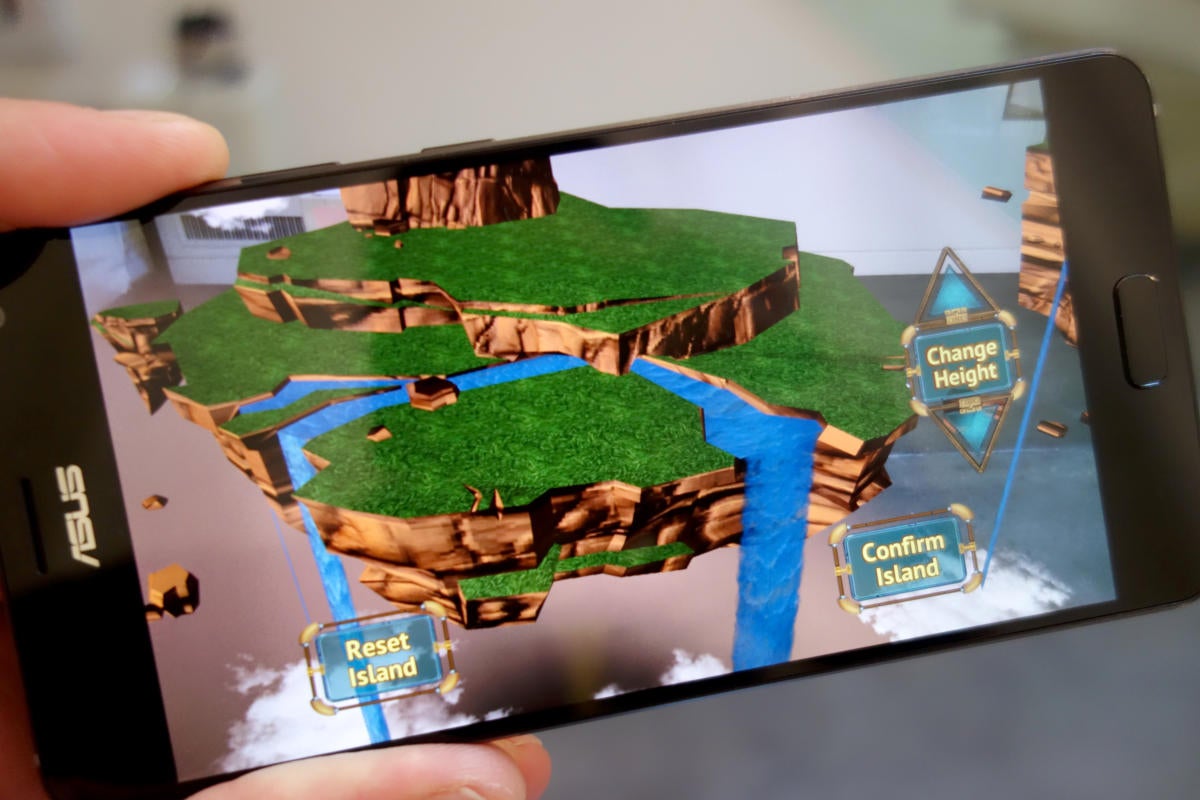 Asus offers several options for tweaking the color of the screen, with four presets and an array of sliders. The default Super Color might be a bit too saturated for some eyes, but after cycling through the options, I ended up reverting to it, though with a slightly cooler tone. Bottom line: Nearly endless customization options ensure that the display can be calibrated just to your liking.
Most people probably ignore screen-tweaking options, but because anyone who buys the Zenfone AR will be looking at the display for extended periods, they matter here more than they do on your average smartphone. Indeed, AR and VR require intense focus and concentration.
Good performance, bad battery
Like the LG G6, the Zenfone AR's Snapdragon 821 chip is technically a step behind the 835 in power and performance. However, it doesn't feel any slower than the Galaxy S8 or the HTC U11. This is due to a couple reasons.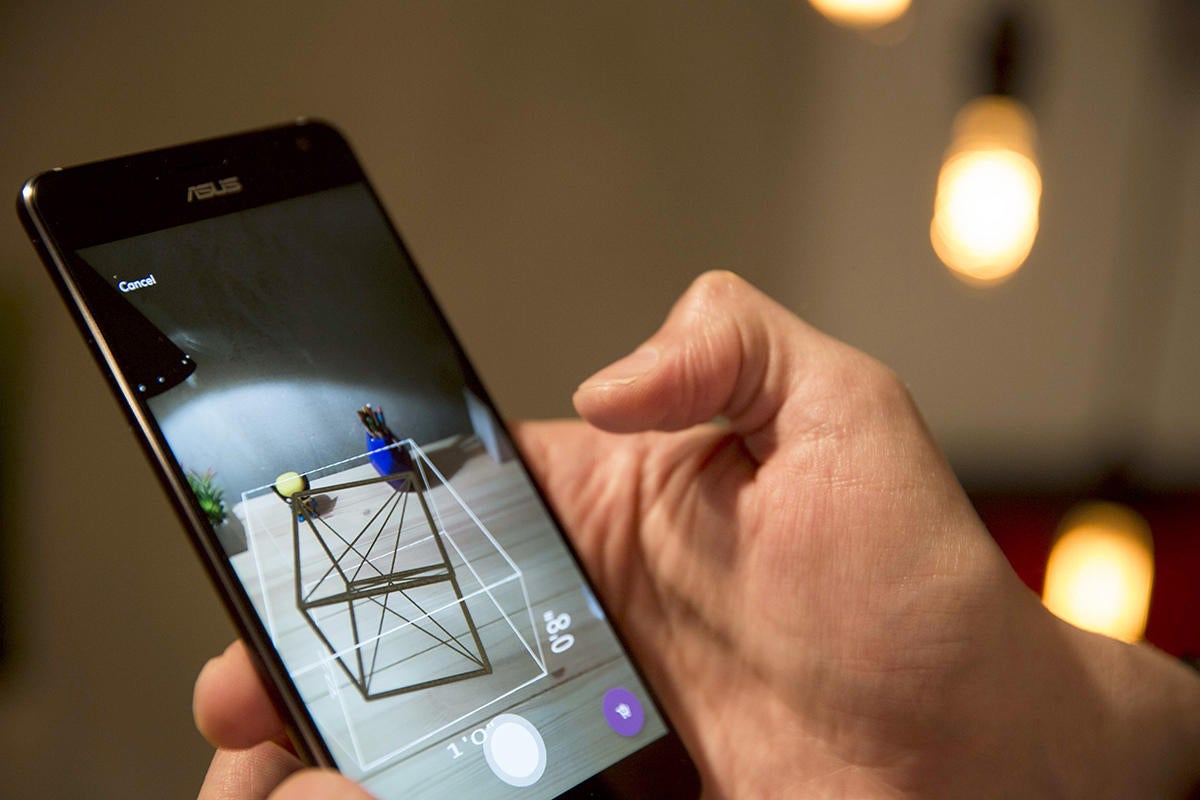 First, the 835 chip doesn't really offer that much in the way of performance gains over the 821. No, the 835 is more about power efficiency. Second, Asus says the Zenfone AR's chip has been optimized for Tango, and to help out, there's a bounty of RAM to pair with the processor. Depending on the model, you'll get either 6GB or 8GB of RAM, which provides a hearty boost to animations and app switching. In simple benchmarks, the ZenFone AR scored as expected, in line with other 821 phones, but in a blind test I'd have a hard time telling it apart from a top-of-the-line 835 phone.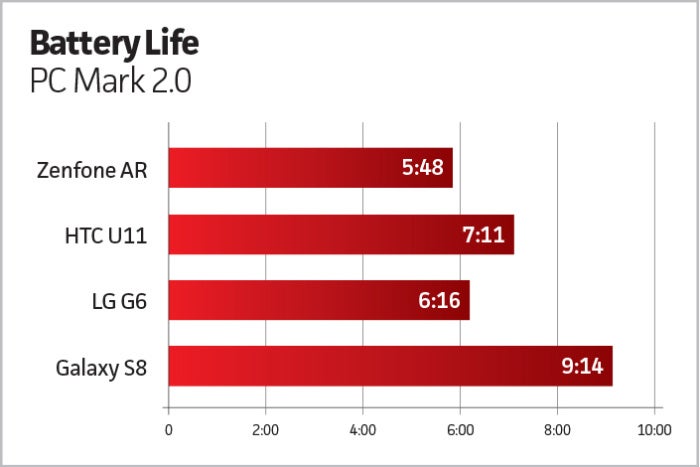 But even if you're not pushing the limits with augmented reality, the Zenfone AR might not have enough juice to make it through your day. It has a 3,300mAh battery, which should be plenty big enough to power a phone of this size. But in repeated tests (both benchmark and real-world), it struggled to keep up. When streaming music or video, the Zenfone AR consistently used more of its battery than the LG G6 or the Galaxy S8. Add AR or VR into the mix, and you'll be in the red after just a couple hours.
After a trio of tests, the best benchmark result I could manage was 5:48—about a half-hour below the LG G6's 6:16 and less than the HTC U11 and Galaxy S8, both of which have smaller 3,000mAh batteries. But on the plus side, the phone did charge extremely quickly, and I was able to get from under 10 percent to full in a little over an hour.
Zenfone AR and VR
Since its main selling point is augmented reality, the Zenfone AR is loaded with three cameras dedicated to the AR engine. There's a 23MP main camera, but the real magic is executed by depth-sensing and motion-tracking cameras that scan your surroundings to properly blend the real world with the virtual one.
The gimmick potential is pretty high with AR, but for the most part, Tango rises above it. There's a still a dearth of Tango apps in the Play Store, but there are enough to keep you entertained and engaged. (Check out our list of the five best Tango AR apps currently available.) Like any new tech, there will be a honeymoon period where every app you try is the greatest one you've ever used, but even after the novelty wears off, you'll likely find a handful that you use on a fairly regular basis.
One day we'll all be using Tango for shopping and measuring, but that day hasn't quite arrived, and some of the apps I tested still felt a bit beta. The software worked flawlessly about 90 percent of time, but crashes and bugs still popped up for seemingly no reason, and on more than one occasion I had to restart the phone just to get a Tango app to respond. And while the pleather case backing helped insulate more than glass would, the phone still got seriously warm even during short AR stints.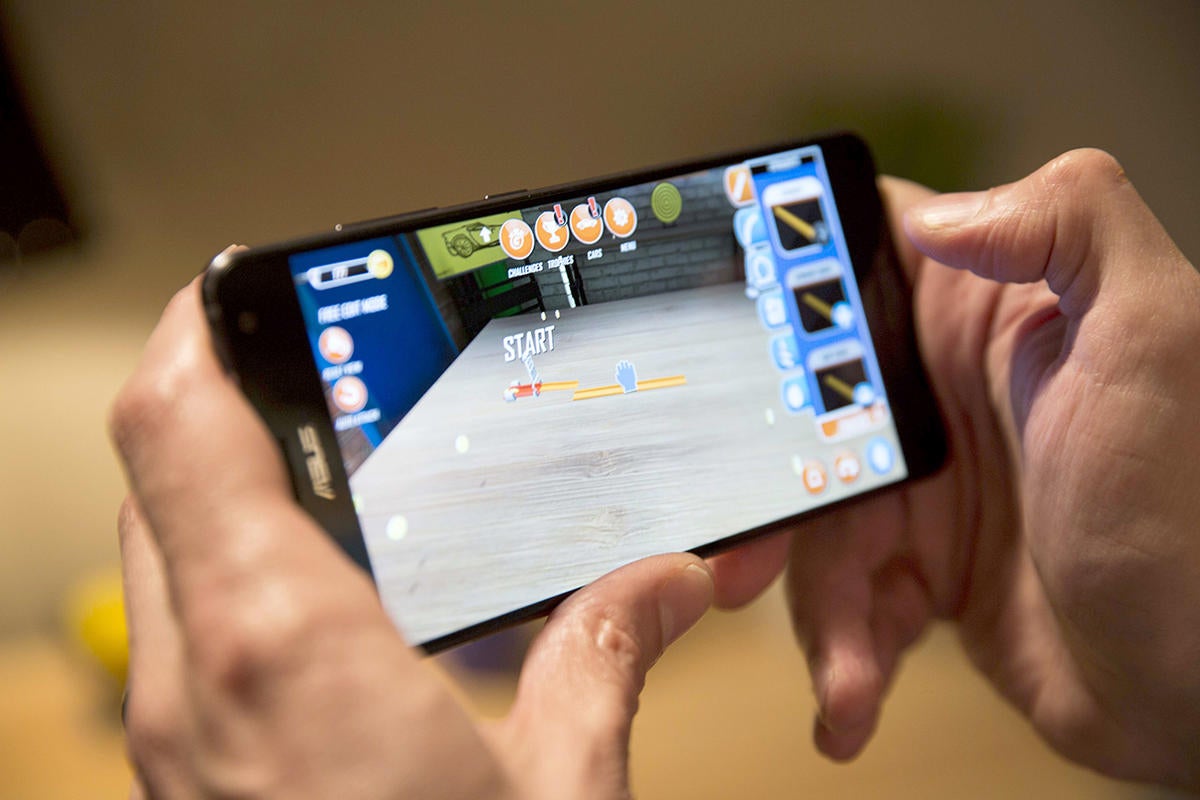 It's unclear whether the Zenfone AR or the essential Tango platform is to blame for these problems. I didn't experience any reliability issues with non-Tango apps, and my AR-related crashes were generally the result of an app stuttering, or struggling to draw or render images.
For example, the Hot Wheels Track Builder app—which runs in an entirely virtual world and doesn't use the camera for AR—didn't crash during my testing, but I had occasional drifting issues, with objects moving out of view and requiring recentering. (My 5-year-old son loved playing with me, though.) Nonetheless, these issues were by no means the norm, and the lion's share of my time with Tango was enjoyable and frustration-free.
And VR worked like a dream, pardon the pun. Like Tango, using Daydream apps harpooned battery life and heated up the phone, but Google's VR project is much further along than its AR one. The display really shines with VR, and if you've used a Pixel or Galaxy S8 with a Daydream View headset, you'll get a slightly upgraded experience, with smoother tracking, crisp colors, and instant graphics rendering. My only issue is with phone placement inside the headset. With a clickable home button, I had to make sure the phone was positioned just right so it wouldn't return to the home screen when I closed the View's window.
A camera that's just OK for photos
With a 23MP shooter and DSLR-style controls, I was hoping the Zenfone AR would take top-notch pics, but they're mostly just OK. Unfortunately the phone only uses one of the three rear cameras for taking traditional pictures, and while a jam-packed app helps some, the results I got from it didn't quite live up to expectations.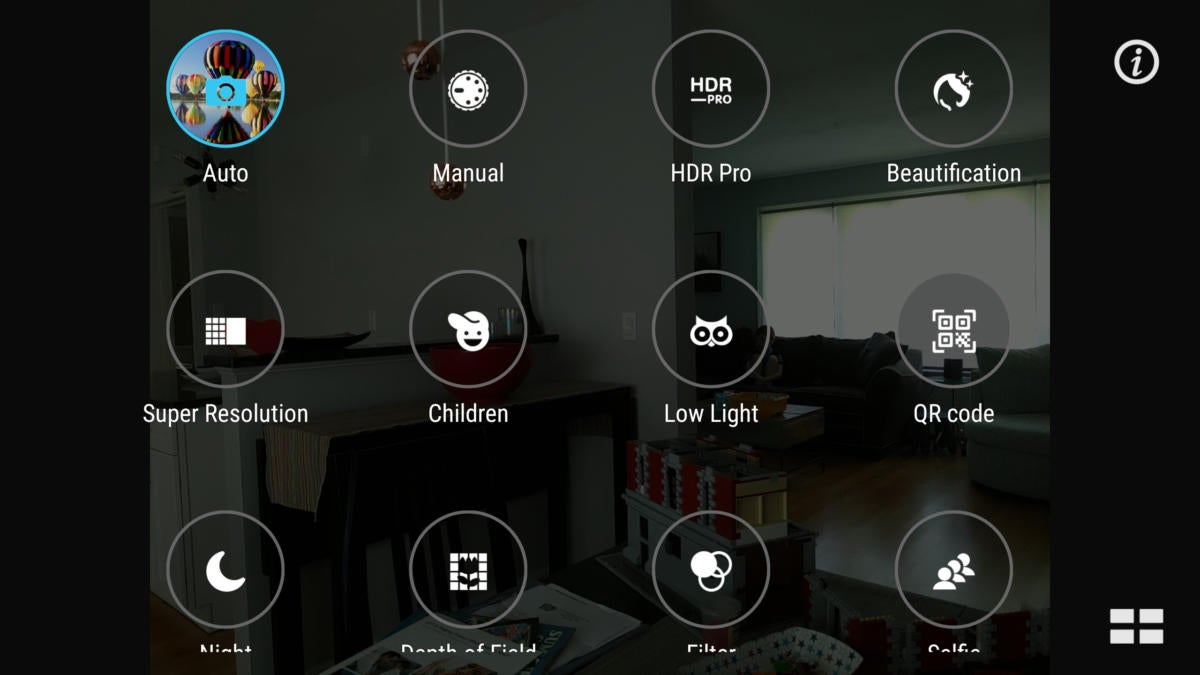 There are no less than 20 shooting modes to choose from, with varying degrees of usefulness. (The strangest is children mode, which plays an assortment of sounds and songs until your kids smile, which then triggers the shutter.) Aside from the presets, there are excellent manual controls—including several resolution settings that take specific advantage of the Zenfone AR's camera high megapixel count. It's clear that Asus spent considerable time developing the shooting capabilities on the Zenfone AR.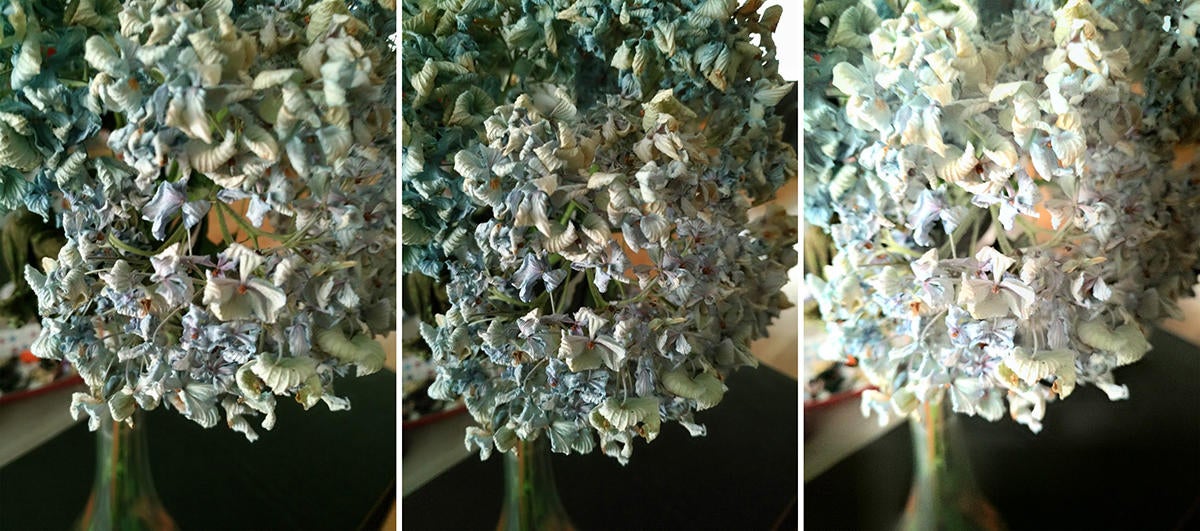 But some of that effort would have been better spent on the image processing. I got my most accurate results with HDR turned on, though HDR Pro mode tended to blow out scenes, as seen in the image above. Optical image stabilization and a low-light mode helped get bring out some definition with harsh lighting, but I still took better overall images with the Google Pixel and LG G6.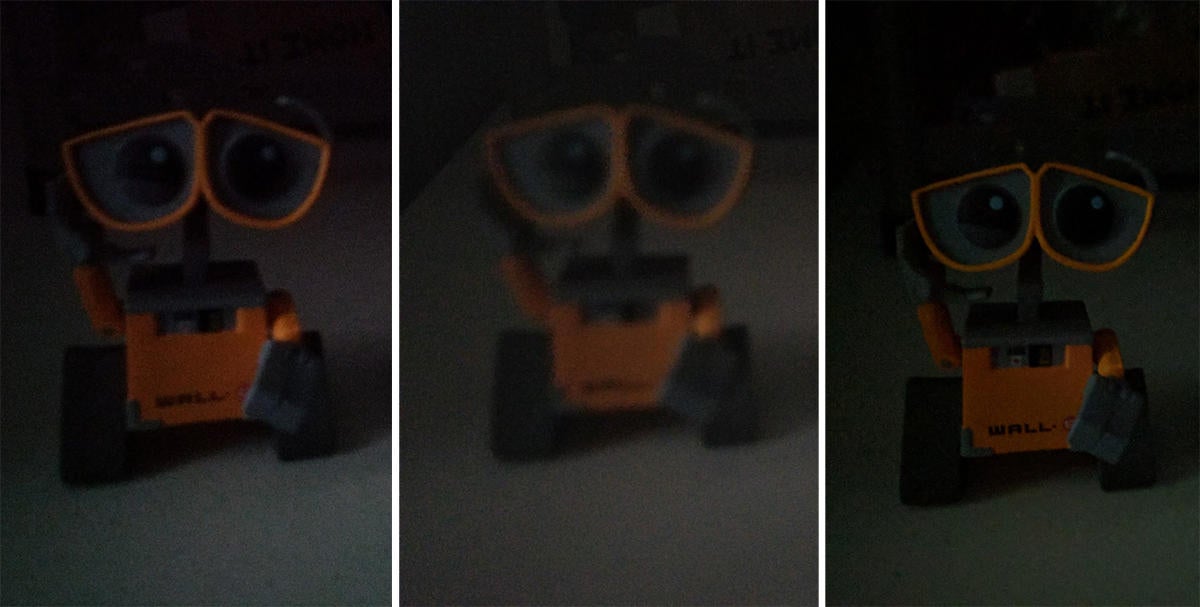 The Zenfone AR smart auto focus was able to lock in on images quickly, but it struggled to deliver consistent, true-to-life results. In close-up shots, for example, the background tended to look muddy and almost comical, where other cameras were able to flesh out considerably more detail, despite having far less megapixels at their disposal.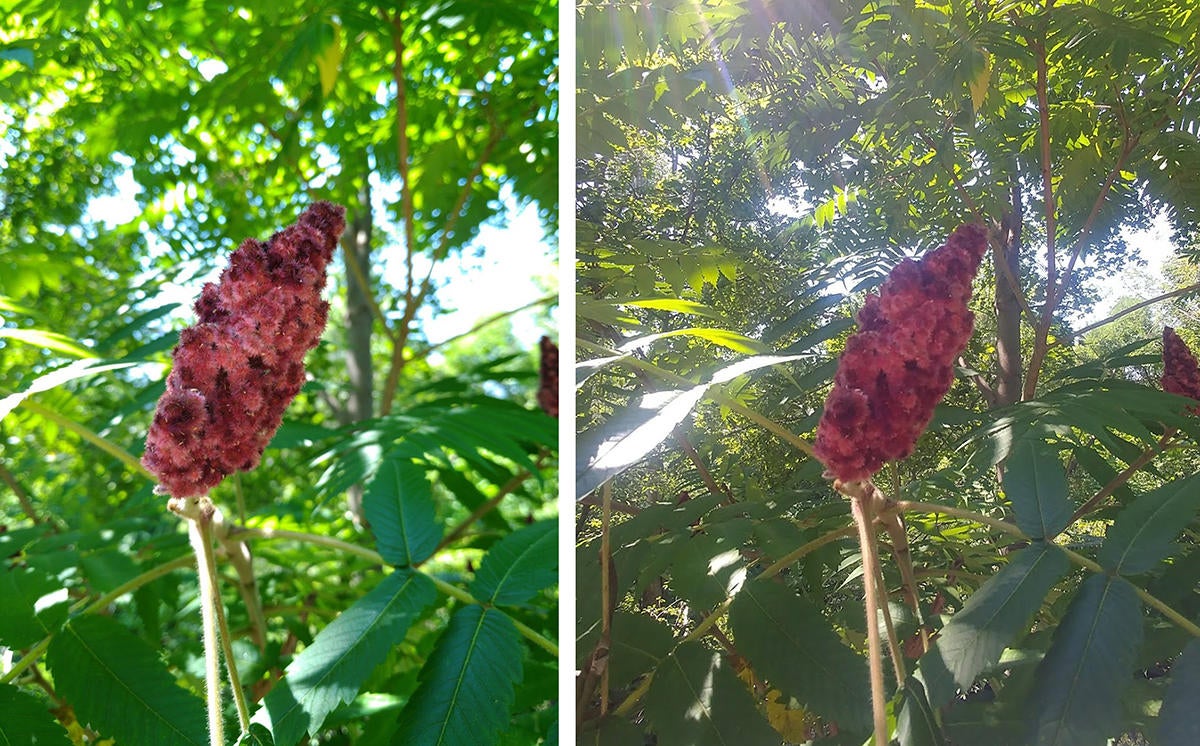 Around the front, the 8MP cam is a fine selfie taker, with a series of beautification sliders, like eye enlarging and cheek thinning that help make every shot Instagram worthy. However, I would have liked some selfie-specific features like stickers and a front flash like on other Zenfones.
A heavy hand on Android
While most Android skins have been trending toward lighter touches, Asus puts its stamp all over Nougat with ZenUI—which was only on version 7.0 on the Zenfone AR I tested—and most of the changes aren't for the better.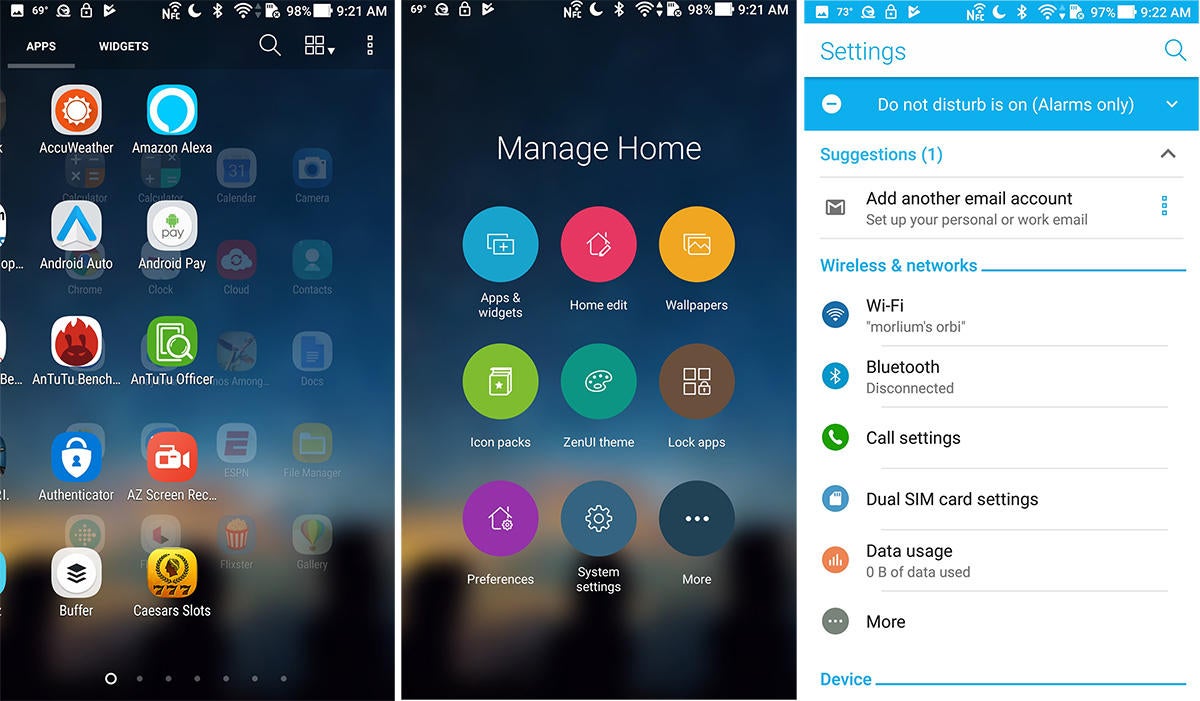 First the good stuff. The lock screen offers a variety of themes, shortcuts, and animations, much of which are customizable, down to hiding the status bar. You'll also get a Kids Mode, which lets you limit the apps your children have access to, and a nifty toggle that turns the recents key into a screenshot shortcut. And there are a handful of handy taps and gestures as well that enable features like one-handed mode and let you quickly launch apps when the screen is off.
Elsewhere, Asus' Nougat enhancements are largely subjective, and Android purists are almost certain to recoil in horror. ZenUI on the Zenfone AR looks more like a Marshmallow skin than a Nougat one, and many of the animations and menus feel outdated and superfluous. Personalization options abound, but without spending loads of time tweaking themes, you'll be stuck with an Android interface that's anything but zen.
Should you buy one?
If it wasn't for Tango, it would be hard to recommend the the Zenfone AR at all. At $650 through Verizon ($600 and $700 unlocked through Amazon), it's priced in line with the LG G6 and HTC U11, and significantly higher than OnePlus 5, all of which offer better designs, features, and overall experiences.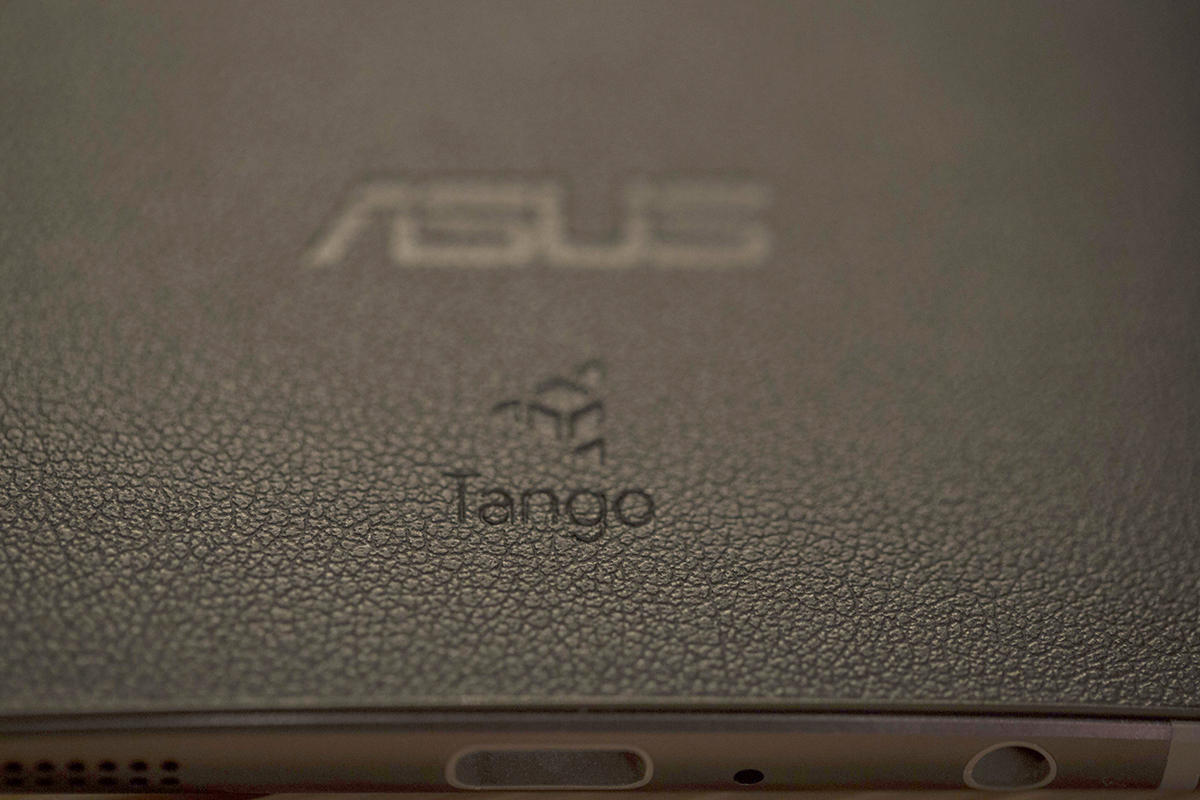 However, Asus has gotten in on the ground floor with Tango, and anyone who wants to try out Google's AR platform has precious few options. The Phab2 Pro is practically obsolete now (Lenovo just announced it won't be giving it a Nougat upgrade), so the Zenfone stands as the best, if not the only option for true AR. And it handles Daydream VR too, which is a plus.
So, if you're dying to try out AR on an Android phone, then by all means buy a Zenfone AR. There are enough Tango apps in the Play Store to get your money's worth, and the platform will only get stronger and more robust. But if you're looking for a new phone and only have a casual interest in AR, I'd pass. The reality is that it's just not good enough for the price.