Here's the thing that bummed me out the most about last year's Galaxy Note7 debacle: Not only was the smartphone effectively banished forever, but so was its accompanying S Pen. Granted, a larger version of the S Pen was launched with the Galaxy Tab S3, but having a pen fit into your device is a different experience altogether.
The S Pen is a unique accessory. It's not just a stylus—it's a pressure-sensitive productivity tool that unlocks a wide array of software features you won't see on other mobile devices. It's one of the reasons people pick the Galaxy Note series over all other smartphones available. Though the Galaxy Note8 mostly adopts the same S Pen enhancements of its predecessor, it's worth revisiting what makes the pen so involving in the first place.
The pen that's always on you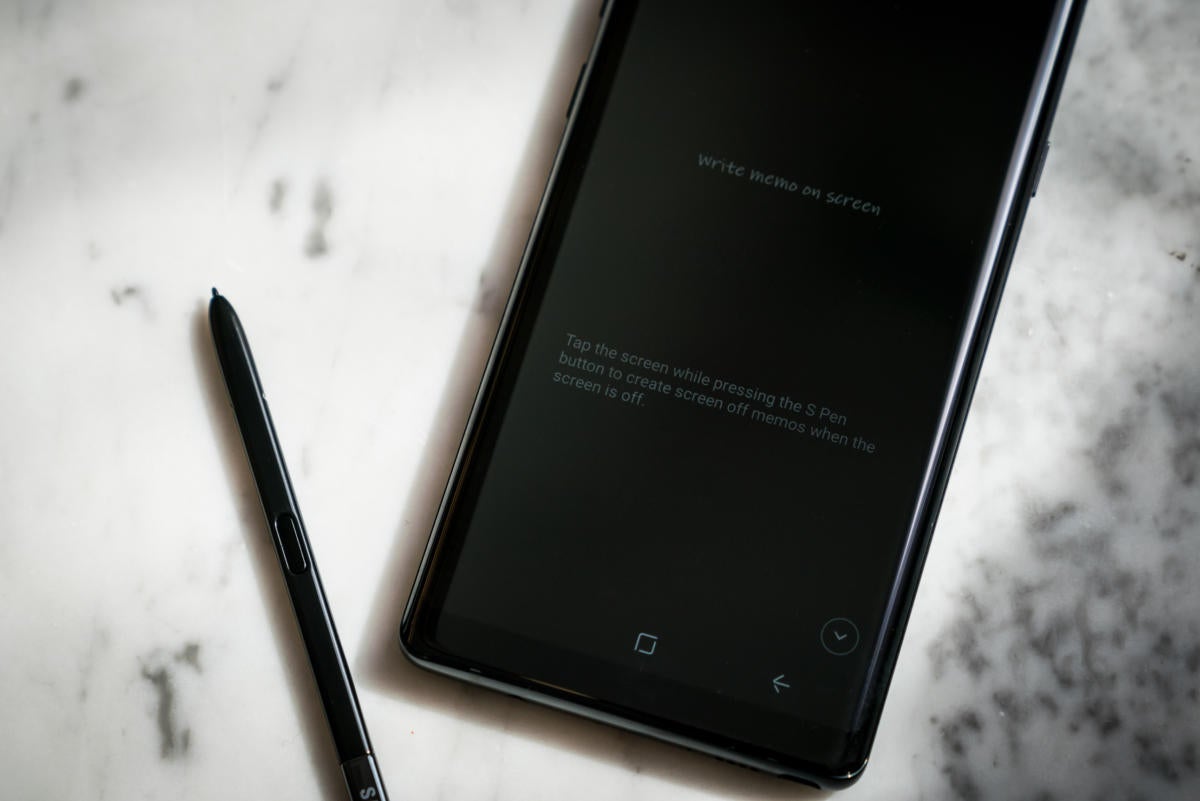 Granted, it isn't a physical pen and paper duo, but the Galaxy Note8's built-in S Pen guarantees you'll always have a pen on your person—provided, of course, you haven't lost it somewhere along the way. Don't worry about losing it in the pool, though, as the S Pen is resistant to water.
The S Pen is also a better note-taker than ever before, as its Screen Off Memo feature let you start writing down a reminder or note the moment you remove the pen from its cubby hole at the bottom of the phone. That's right: You don't even need to unlock the Note8 to begin a note. The screen will remain in this writing mode for as long as you need, and you can turn a scrawled note into the background for the Note8's always-on display—a helpful reminder that will stare you in the face every time you pick up the phone.
Your Screen Off Memo will save directly to the Samsung Notes app, and you can write up to 100 pages with every new note-writing session.
Live Message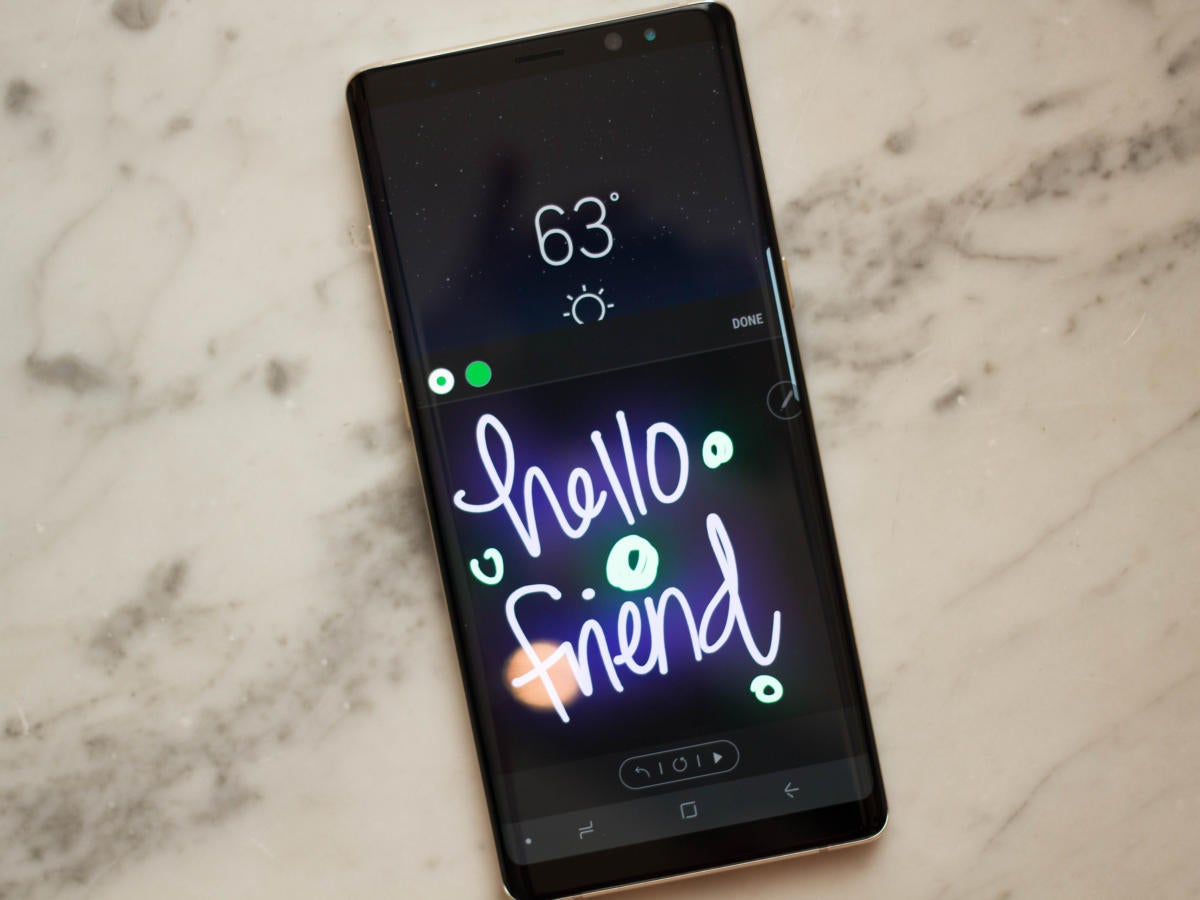 Life requires balance, so naturally, you won't be using the Galaxy Note8 just to get work done. So start having some fun by making animated GIFs from your favorite YouTube videos with the Smart Select feature, available in the Note8's Air Command menu. There's also a new S Pen feature introduced with the Note8 called Live Message, which turns your scrawl into a glitter-bombed animated image. The feature is accessible through the Samsung Keyboard app, so it'll work with nearly every messaging app you have installed on the device.
More precise than ever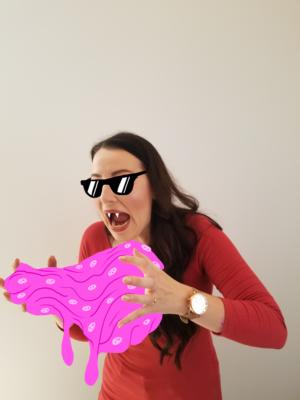 The Galaxy Note8's S Pen carries on the Note7 S Pen's legacy of 4,096 pressure points, which help make it a formidable tool appropriate for drawing. The stylus tip—now reduced to a mere 0.7 mm—also mimics the point of a real-life pencil, further making it feel like a legitimate writing implement.
The S Pen also comes in handy when you need precision to work with tiny details. For example, if you're cropping an image, you can use the S Pen to help make a selection. Or, if you need to work with a particular part of a sentence in a multi-page diatribe, you can more easily highlight the words with the S Pen rather than tapping and holding with your finger. To that end, there's also a built-in translation feature, which has been beefed up on the Note8 so that you can now translate entire sentences.
Use the S Pen with other apps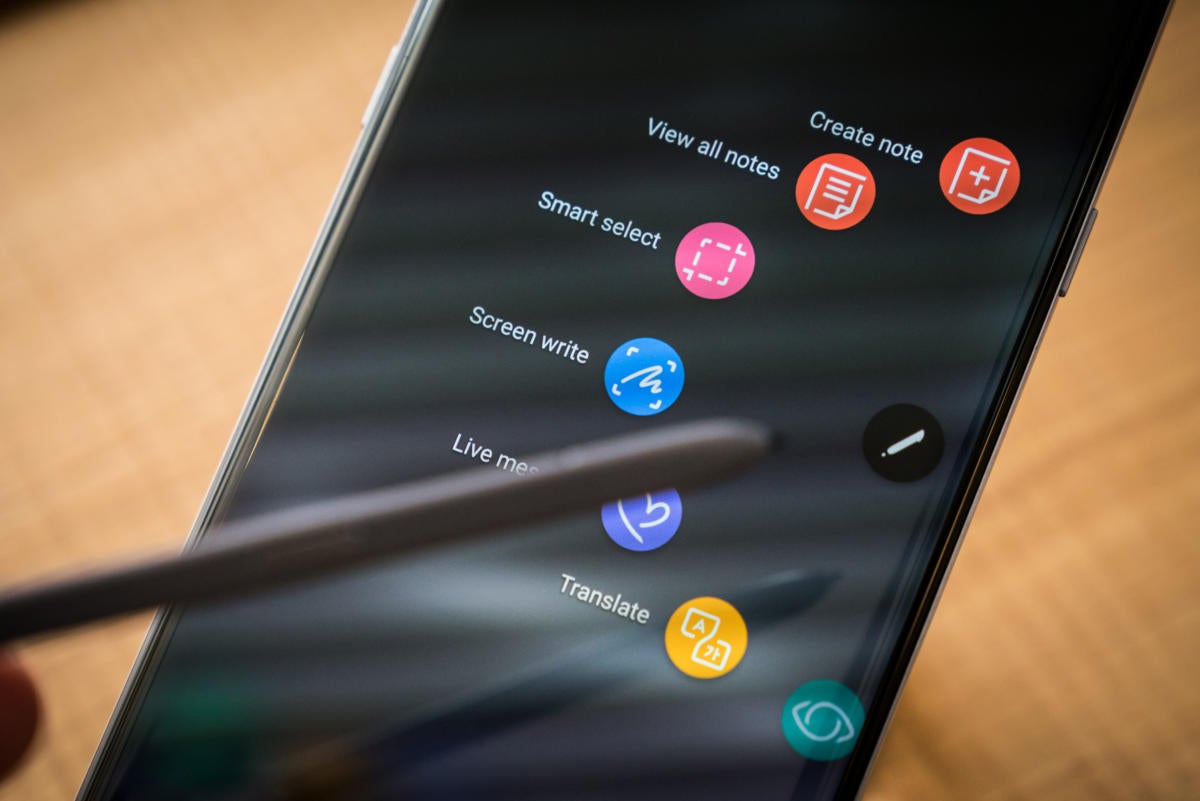 The S-Pen isn't just limited to use inside Samsung's apps. In fact, you should use it with third-party coloring apps, sketching apps, and drafting apps—that's why it's there. Its features are available across the Note8 interface, too, no matter the launcher you're using. And the S Pen's handwriting-to-text capability is available in every app.
You can also use the S-Pen with third-party coloring and drawing apps, so if you're not enamored with what's available natively on the Note8, you can venture off on a different journey. Apps that work with S Pen include the Adobe Illustrator Draw app, which will (thankfully) ignore your palms when the pen is out, and Recolor, the anxiety-reducing coloring book for adults.