At a Glance
Expert's Rating
Pros
Processor and RAM on par with other flagship devices.
Near-stock Android 7.1.1.
Shatteshield protects the display.
Cons
Battery life is inconsistent.
Moto Mods present big compromises.
Shattershield isn't impervious to scratches.
No water resistance.
Neither rear camera has OIS.
Our Verdict
The Z2 Force is thin, it runs on the latest hardware, and it's one of the last remaining modular smartphones available to purchase. But its dual rear-facing camera has nothing on the competition, even with the aid of a snap-on Moto Mod.
Motorola is back with another modular smartphone—the Moto Z2 Force—proving it's not going to be deterred by death of Project Ara (Google's experimental take on modular phones), or LG's decision to walk away from modularity in its transition from the G5 to the G6.
This leaves Motorola sitting alone on an island. So what's going on? Are phones with snap-on accessories like 360-degree cameras, battery packs and game controllers just too weird? Motorola doesn't think so, and remains our only hope if the modular dream is to survive, let alone thrive. Motorola is investing in an ecosystem of things, and if you want to play with these things, you're going to need a compatible phone. And now the Z2 Force is the best modular host phone in the company's line-up.
Unless you're a diehard Motorola fan, the Moto Z2 Force probably isn't the first smartphone you'd consider out of the gate. And it's particularly unspectacular if you compare it to what Samsung has released this year, or even the Essential Phone. But the Z2 Force still has potential, and if you're smitten with the modular concept, it's the phone you'll want.
Z2 Force design: Utilitarian and uninspired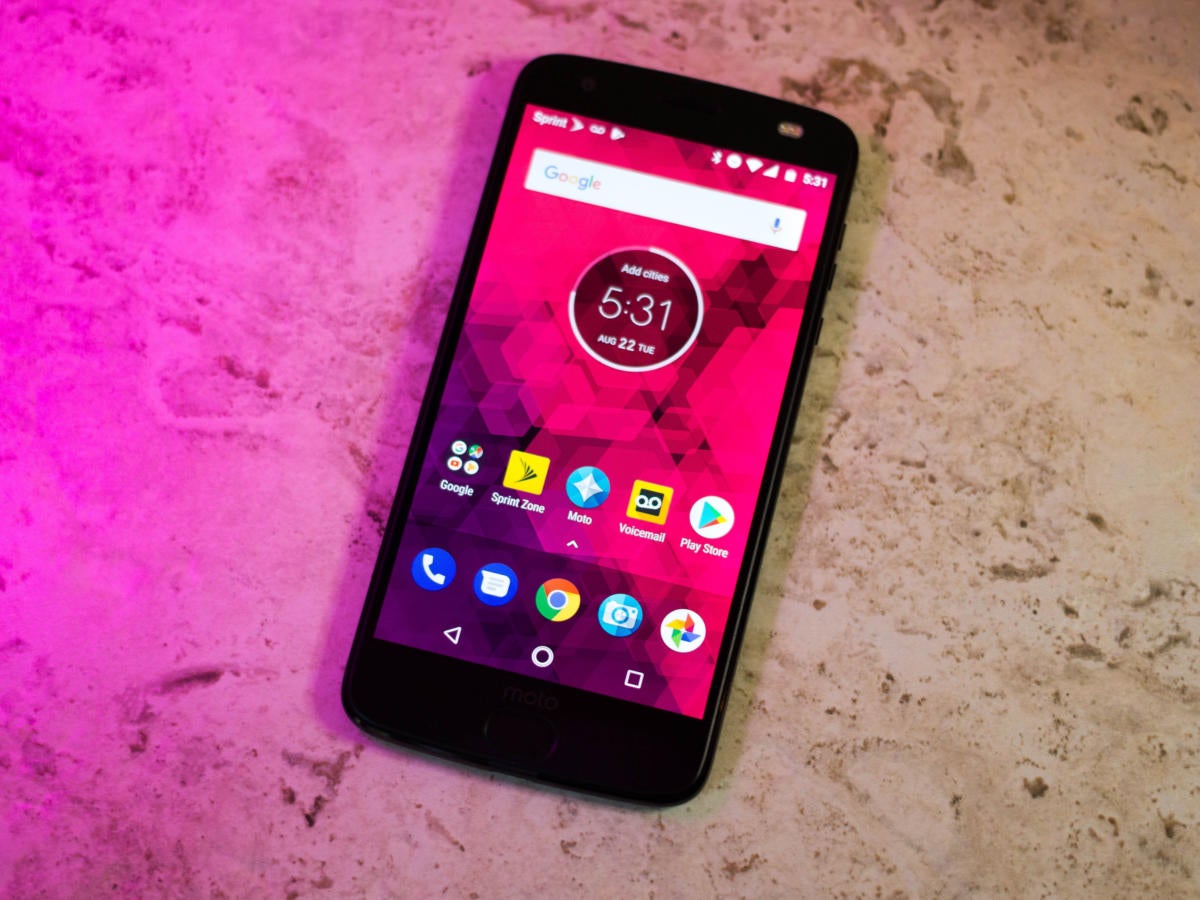 Sitting next to near-bezel-less devices like the Samsung Galaxy S8 and LG G6, the Moto Z2 Force looks like just another smartphone. Where's the panache? The flair? While the Z2 Force isn't ugly, per se, it's not exactly inspired design, either.
But aside from the chunky bezels, other design elements offer nice improvements over last year's Z Force. The frame around the Z2 Force's chassis is smooth and even this time around. The front fingerprint sensor is more pleasant to touch and faster to unlock. And the whole package is a fraction of a millimeter thinner.
Like the Z Force, the Z2 Force has a protruding rear camera lens. You might appreciate having a propped-up screen, but I'd rather not have a camera housing rubbing against whatever the phone is laying on. The Z2 Force also lacks water resistance, which is a bummer since it's quickly becoming a must-have feature for flagship smartphones.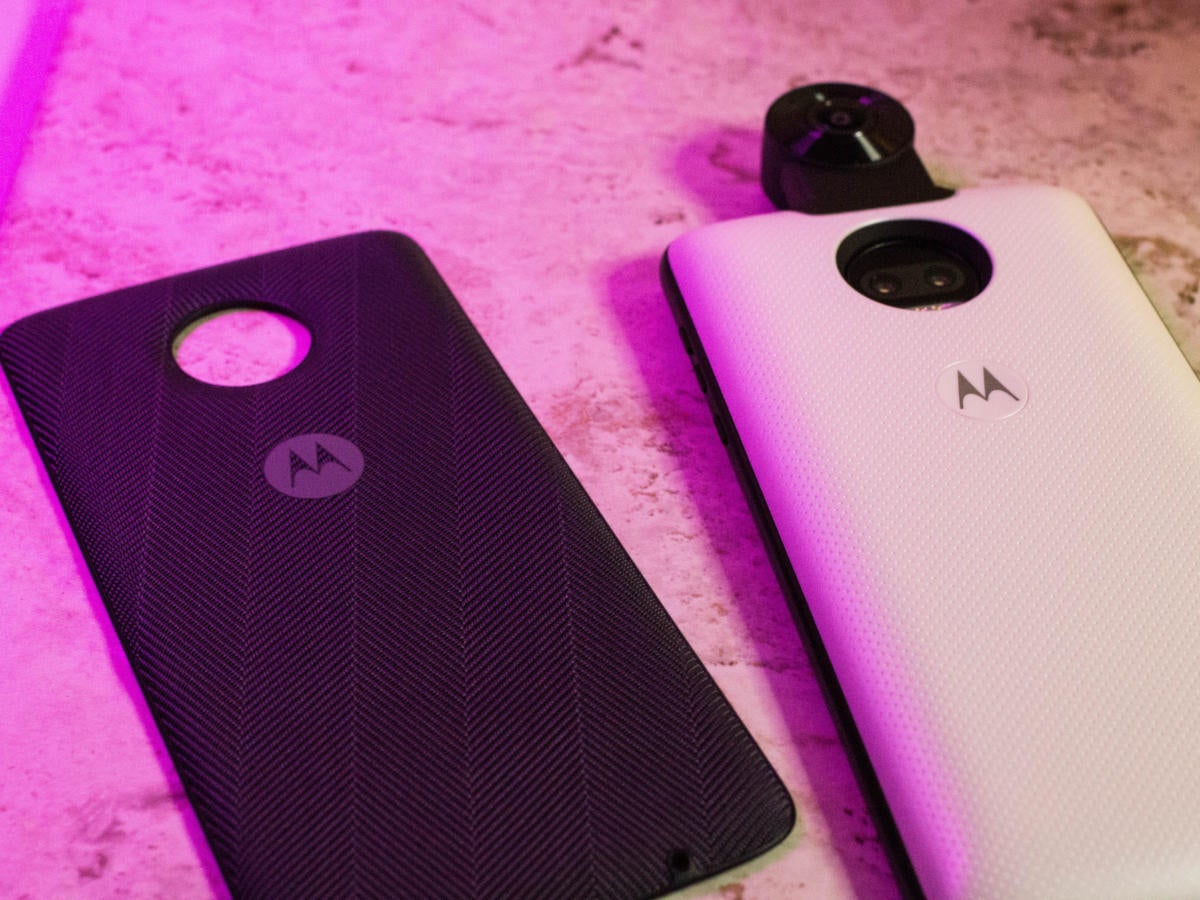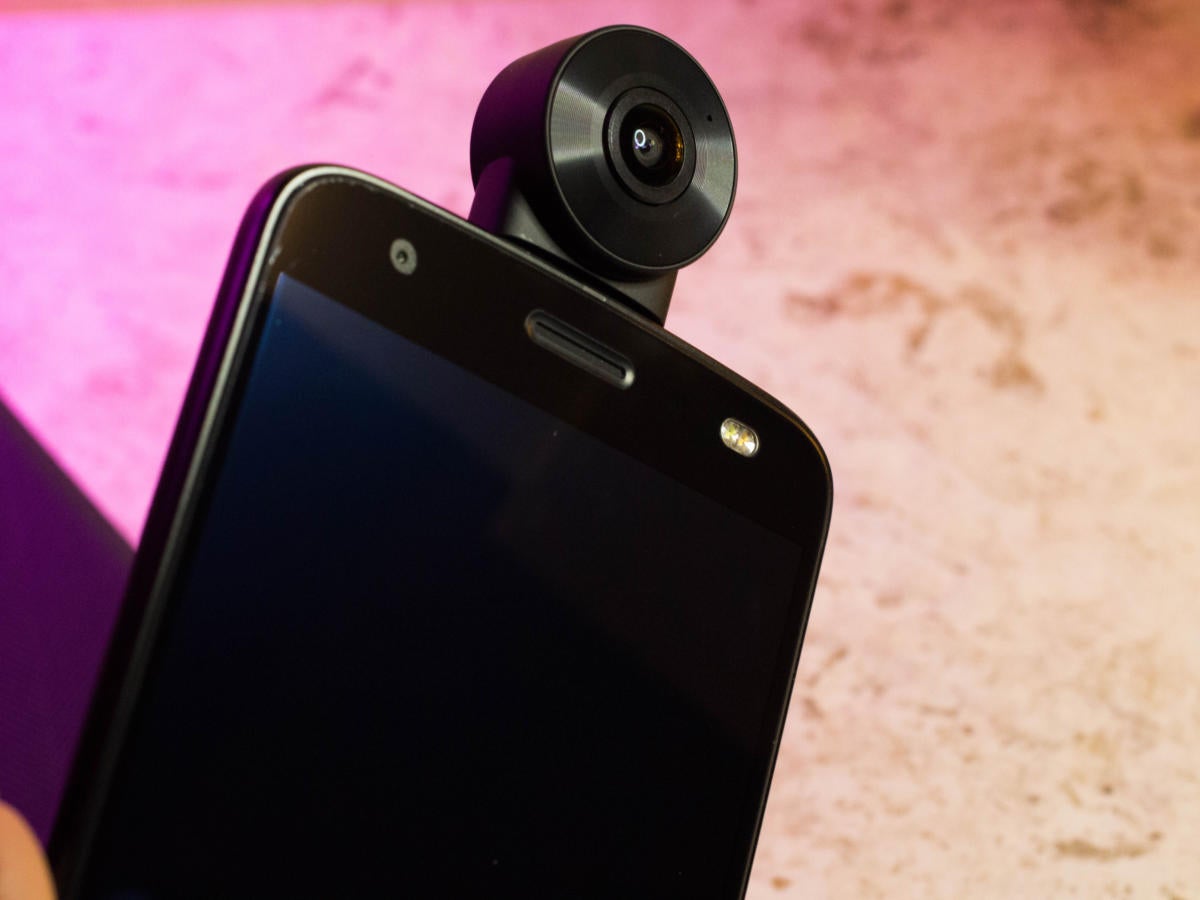 Obviously, the whole point of the Z2 Force is to customize it with Motorola's Moto Mod accessories, which fasten to the back of the phone with strong magnets. These options cost extra, and tacking on a mod—even something as lightweight and as helpful as the wireless charging Style Shell—bulk up the phone. And sometimes they don't even properly snap on, leaving the module sliding around so that it doesn't quite feel like it's a part of the phone.
The mods are only worth buying if you think you'll use them, and in some cases, their use cases are flimsy. Take, for example, the JBL SoundSpeaker mod. Sure, it puts a much better-sounding speaker directly on the phone, but why not buy a discrete Bluetooth speaker that will be compatible with any phone?
Motorola's Power Packs, which add an extra 2200 mAh battery to your phone, make a bit more sense (but add a lot of extra bulk). Or maybe you want the yet-to-be-released Gamepad mod. As mentioned, there's also a 360-degree camera attachment available for the Z2 Force and its modular Moto relatives. But at $400, it's hardly worth considering over the more affordable, non-proprietary Samsung Gear 360.
Like its predecessor, the Z2 Force also lacks a headphone jack, so you're forced to carry a dongle around with you every step of the way if you want to plug in a pair of headphones. I'm sure your friend with the iPhone 7 has convinced you that you're fine, and that you'll soon adjust to life without a headphone jack, but that's only if you implement some stringent routine. My advice is to attach your favorite earbuds to the Z2 Force's included USB-C to 3.5mm adapter so that you're never without the dongle.
Motorola's shatterproof display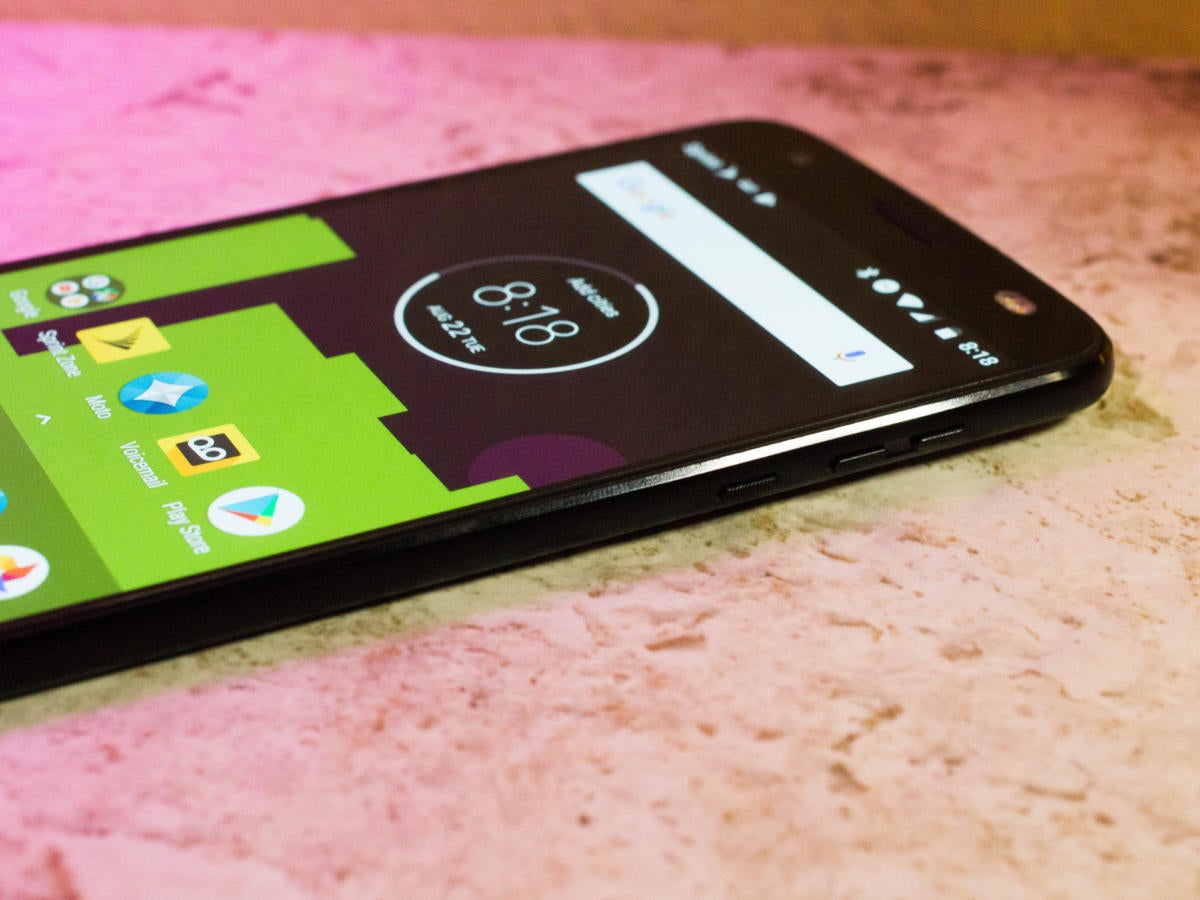 Prepare to see plenty of advertising focused on the Moto Z2 Force's shatterproof, 5.5-inch, Quad HD AMOLED display. Five layers of plastic cover the glass, protecting the display should you dash the phone on the ground. You can feel the plastic layers if you run your thumb against the front edges of the device, and while the display is shatterproof, it's easy to scratch, even with sharp fingernails.
The display itself is beautiful and bright—maybe a little too bright at times. In fact, staring at the Z2 Force's screen in a dark room is almost painful. On the plus side, the display is bright enough to see in sunlight.
Z2 Force specs: Yep, this all checks out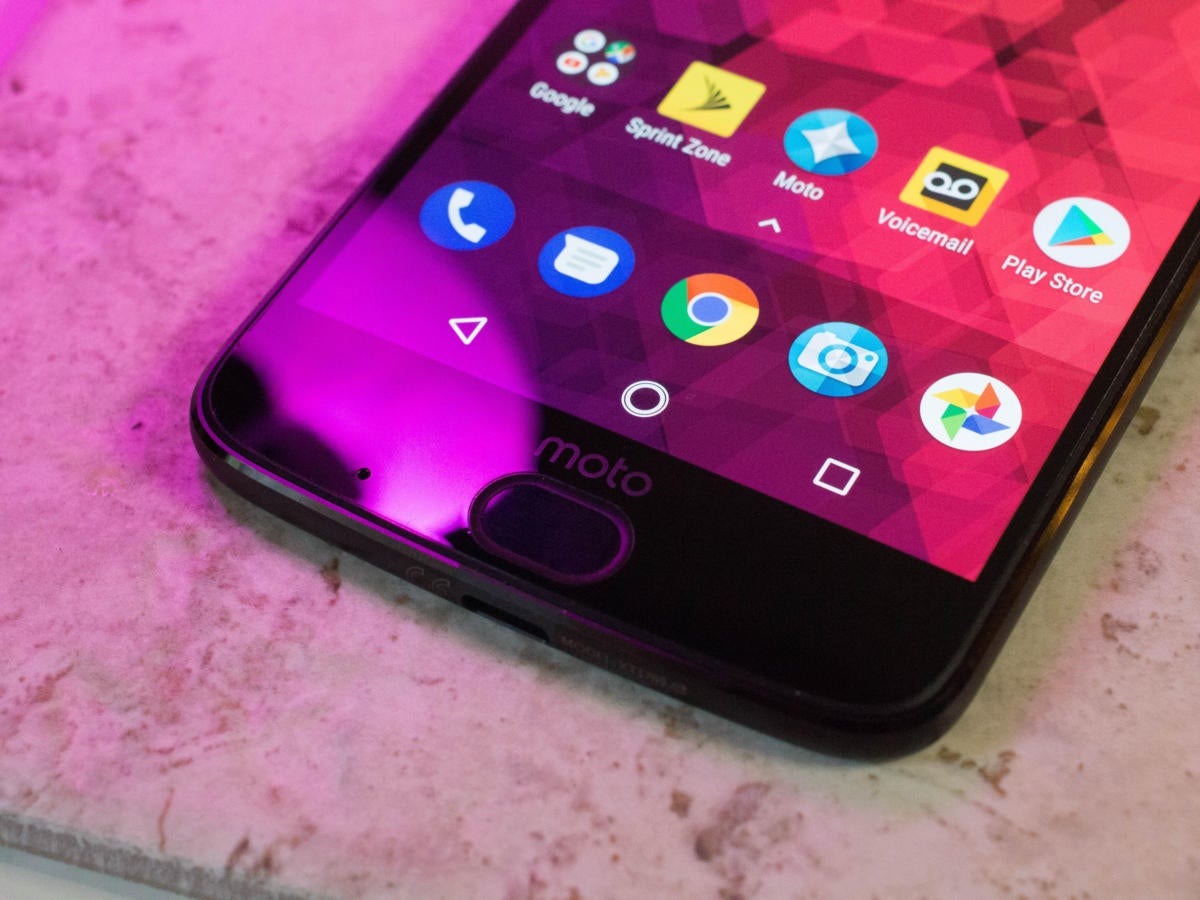 The Z2 Force is equipped with much of the same hardware that's fuels the competition: a Qualcomm Snapdragon 835 processor paired with 4GB of RAM, just like the Galaxy S8 and OnePlus 5. As such, the Z2 Force runs on par with its competition, scoring 6506 in PCMark (which measures a phone's performance in common tasks) and 3633 in 3DMark (which puts the Z2 Force just below the Galaxy S8 in games performance).
It's worth noting that an overseas version of the Z2 Force features 6GB of RAM, and packs 128GB of storage, whereas the U.S. version of the Z2 Force is limited to 64GB. But at least there's an expansion slot if you get to the point where you require more storage space.
My biggest gripe with last year's Moto Z Force was how hot it got, regardless of whether it was plugged in. Thankfully, the Z2 Force doesn't get as scalding as its predecessor, though it's still pretty warm when charging.
Battery: Small but efficient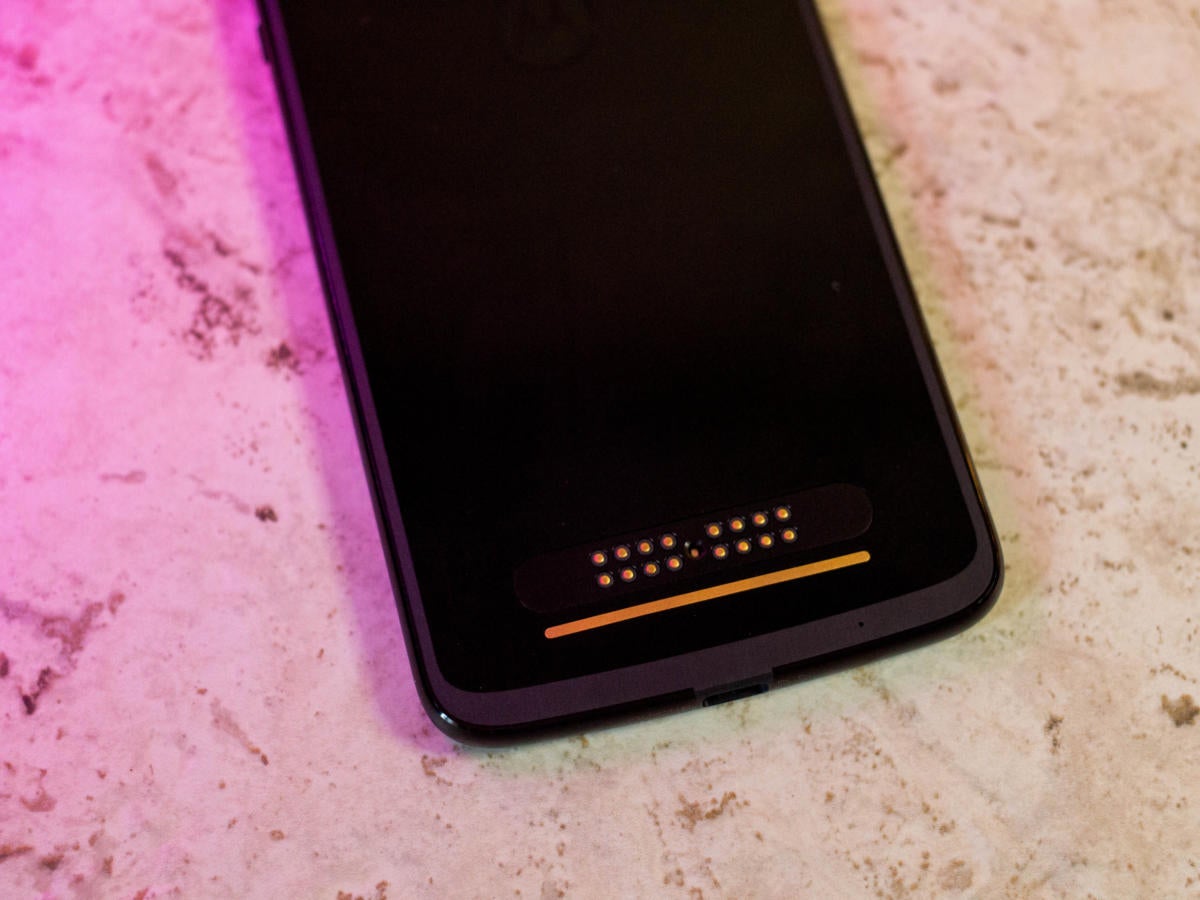 Last year's Z Force came packed with a massive 3,500 mAh battery, making it a reasonable phone option in spite of a blase chassis design. But this year, Motorola whittled away the battery on the Z2, bumping it down to a paltry 2,730 mAh. That makes it one of the smallest flagship battery offerings. Hopefully, this isn't a ploy to get users to buy the Power Pack accessory.
Moto promised the Z2 Force would still deliver all-day battery life, but that wasn't my experience. In PCMark's battery rundown test, the Z2 Force managed 7 hours and 14 minutes of onscreen time, which is actually better than how the original Moto Z Force performed last year in the same benchmark test. However, during real-world use, battery life was disappointing: The Z2 Force used up about 50 percent of its battery after four hours of casual screen-on time, which included posting to Instagram, reading articles through Google Chrome, and casting YouTube TV to the living room television.
The Z2 Force also produced inconsistent results in standby. One night, it hardly used up 3 percent, while the next night it burned through 30 percent and was dead the following morning.
Camera: Good, but not great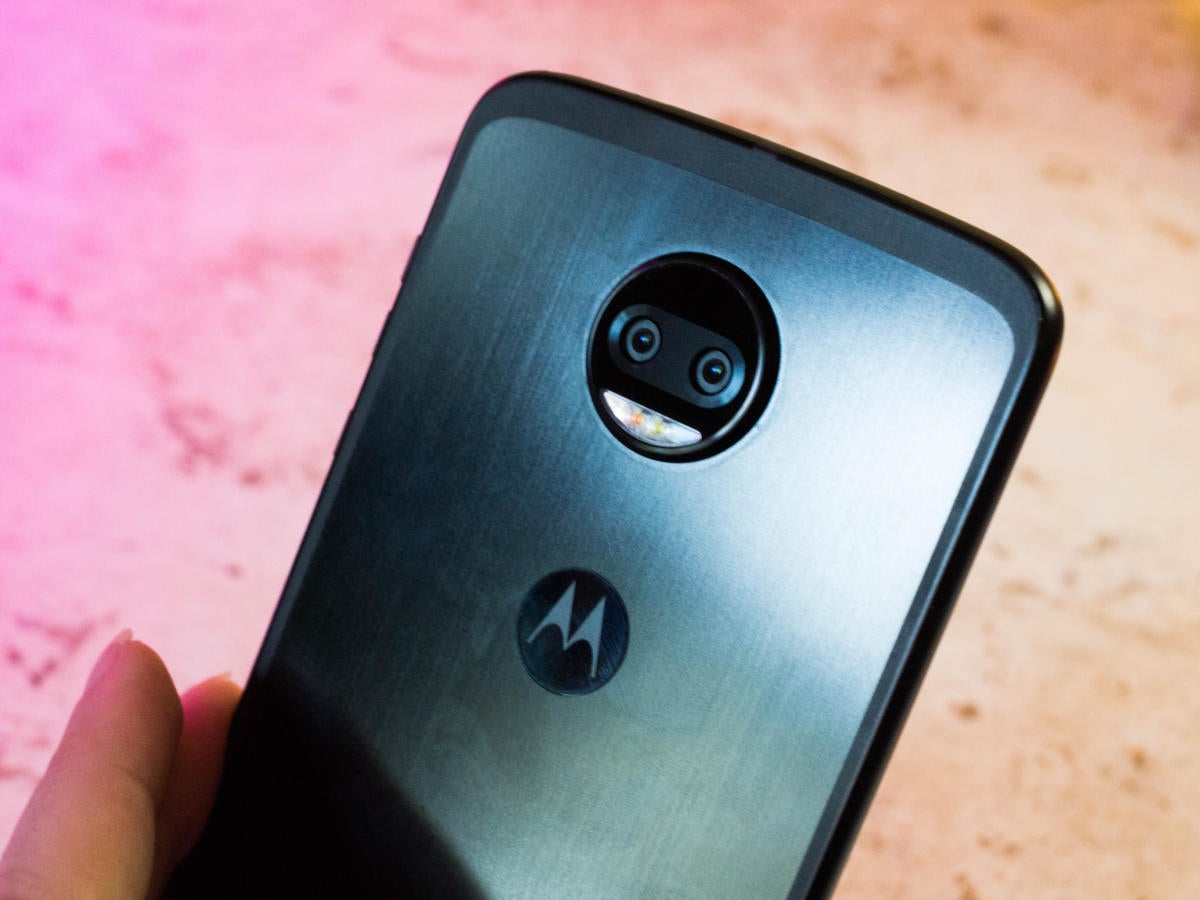 You can add Motorola to the list of manufacturers going with dual rear-facing cameras to achieve depth-of-field bokeh effects. This seems to have taken the Android world by storm—perhaps to keep up with the iPhone 7 Plus's Portrait mode?
The Z2 Force's depth-of-field mode looks nice, with its 12-megapixel color sensor and 12-megapixel black and white sensor working in tandem. To achieve the bokeh effect, however, you'll have to avoid framing your subject against a bustling background. For example, it's difficult to use the "Depth enabled" mode in the garden. We'll be testing all dual-camera phones against each other in the next few months, so stay tuned for more definitive results on the Z2 Force's bokeh performance.
You can also use the Z2 Force's rear cameras to shoot in "True B&W" mode. The end result is seriously more convincing than simply using a B&W filter in some third-party app.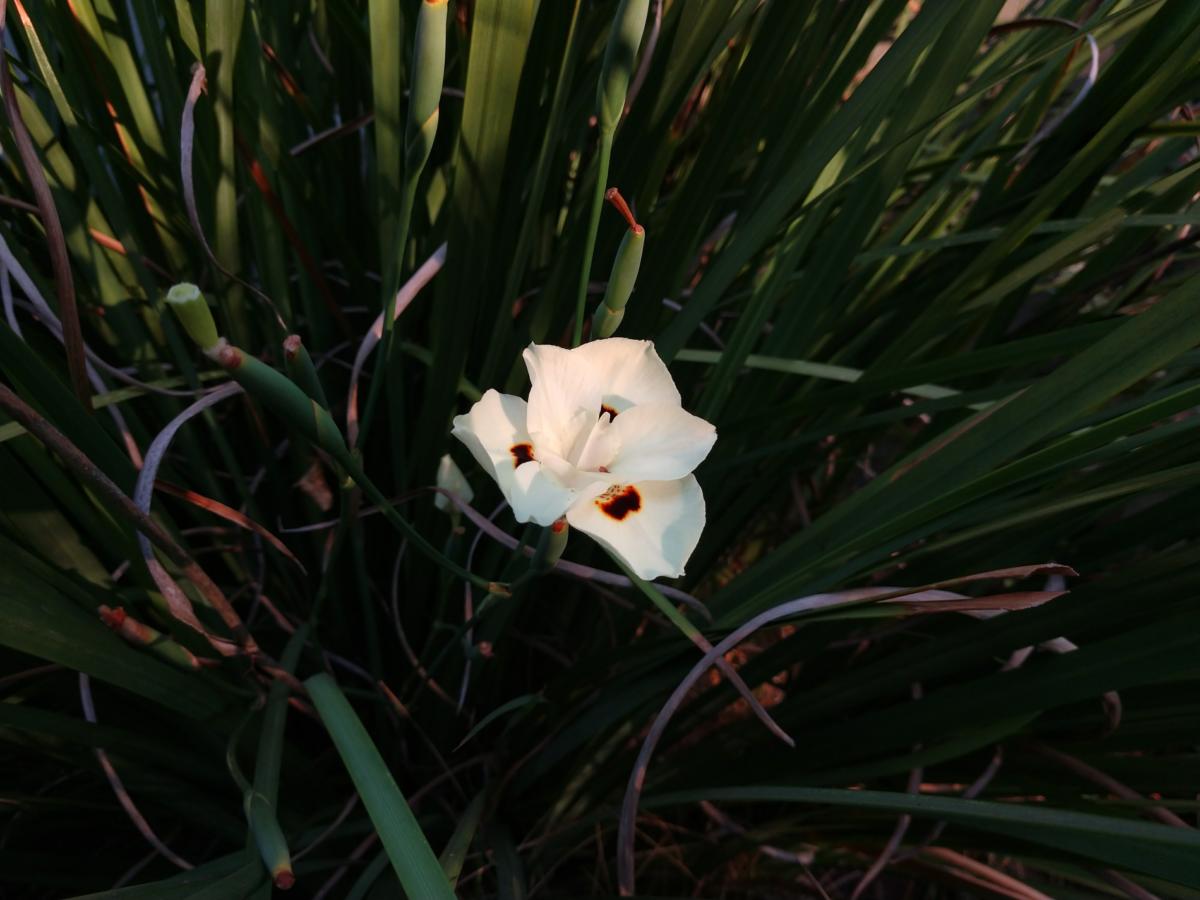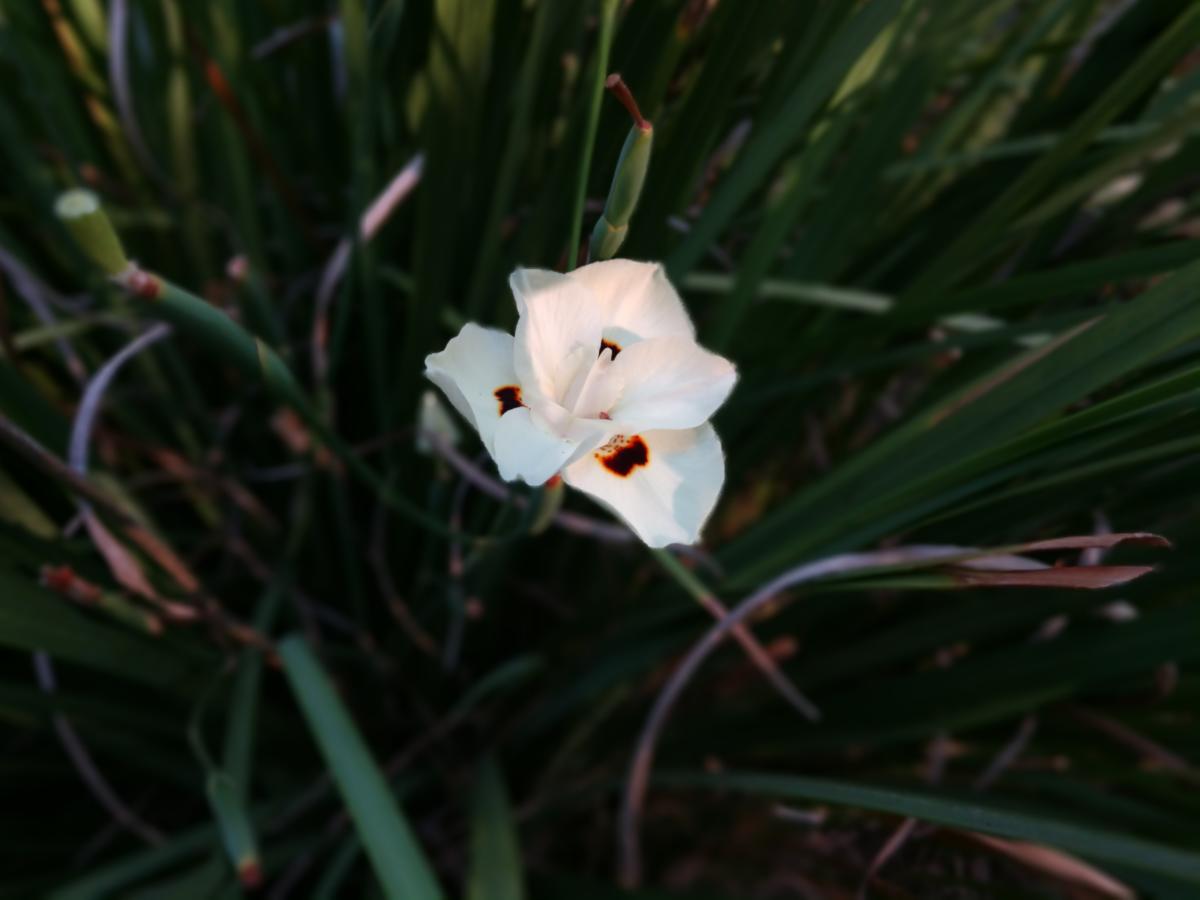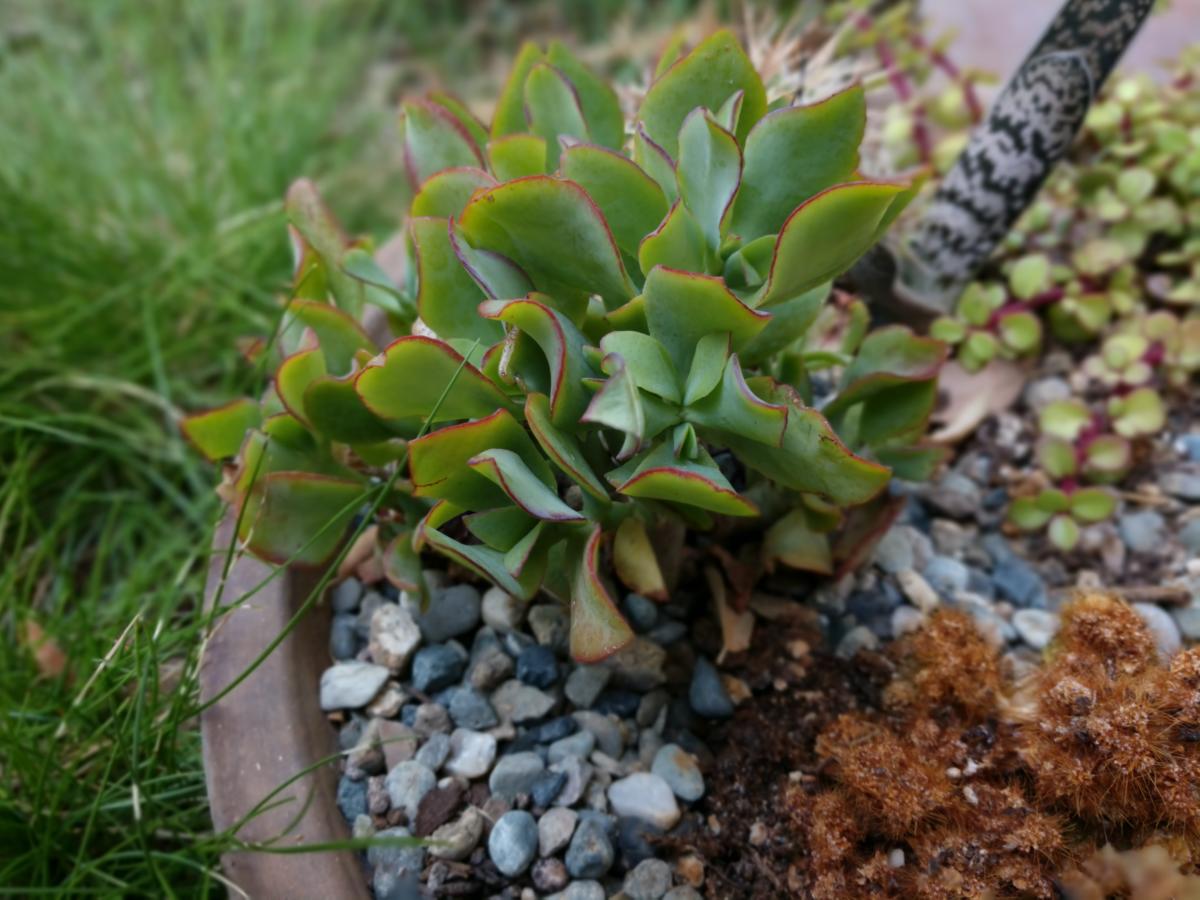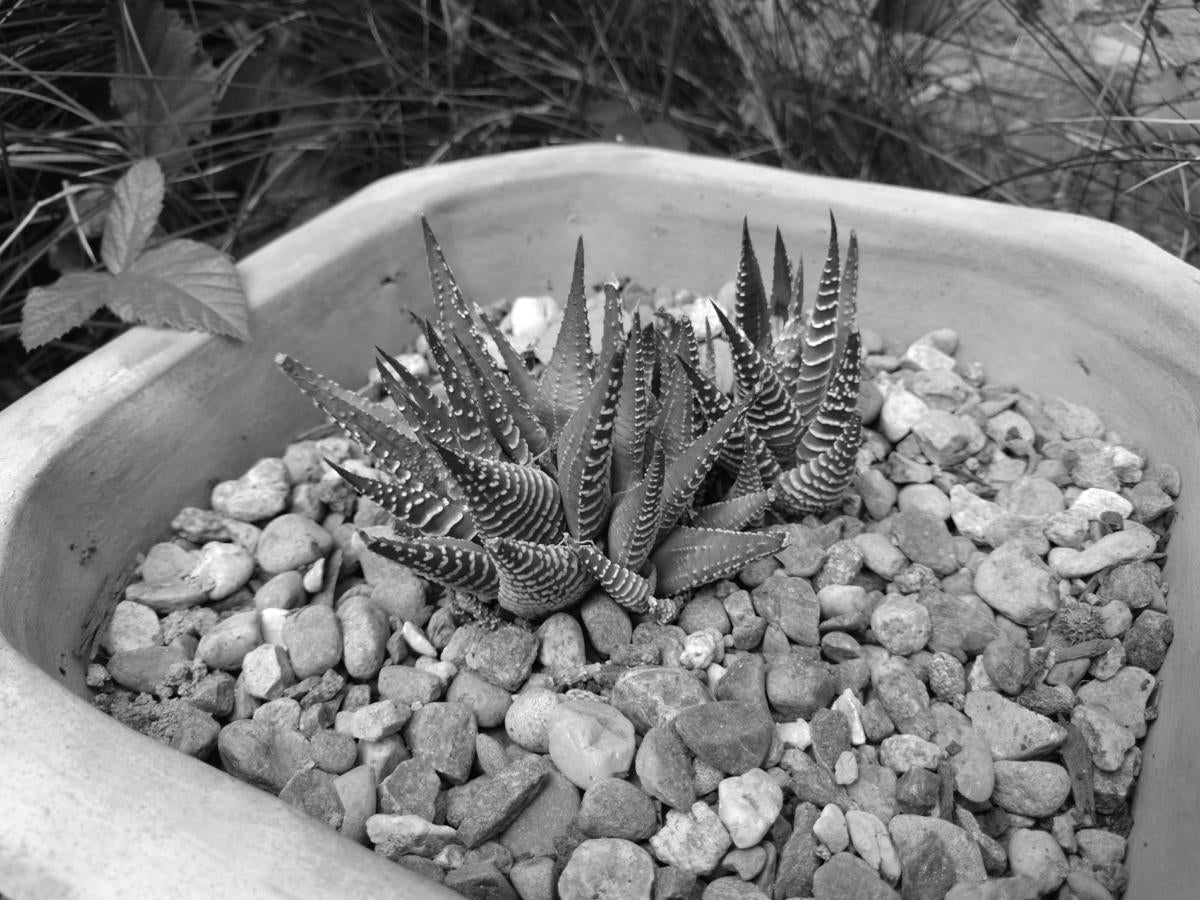 As has typically been the case with Motorola's smartphones, the Z2 Force's cameras are good, but not great. Most shots came out vibrant, and it's evident the Z2 Force's use of laser and phase detection helped the phone to accurately focus in the garden.
But the Z2 Force's camera limitations become more apparent at night when the two cameras' f/2.0 apertures weren't fast enough to take a steady photo. The Z2 Force does not have Optical Image Stabilization, but if you can manage to hold the phone very still while snapping, you may garner better results.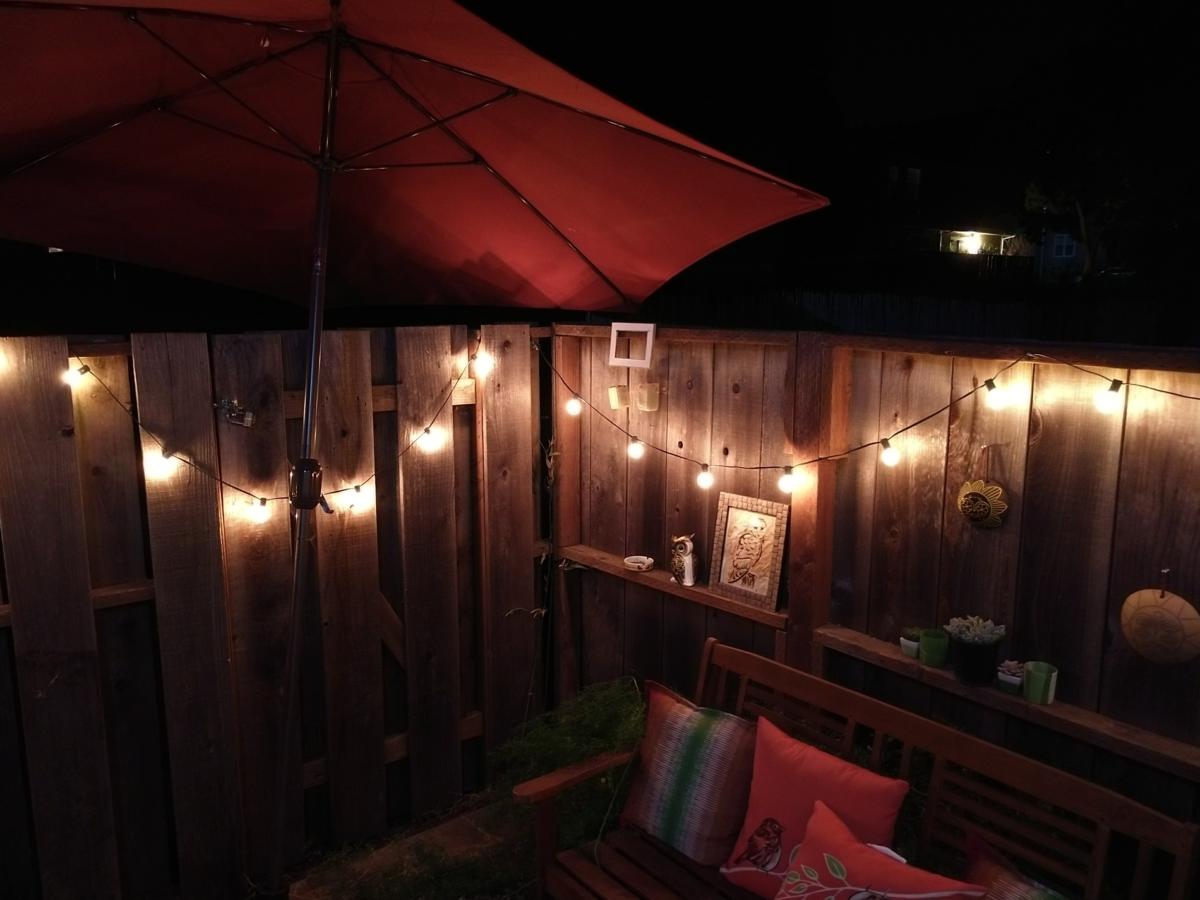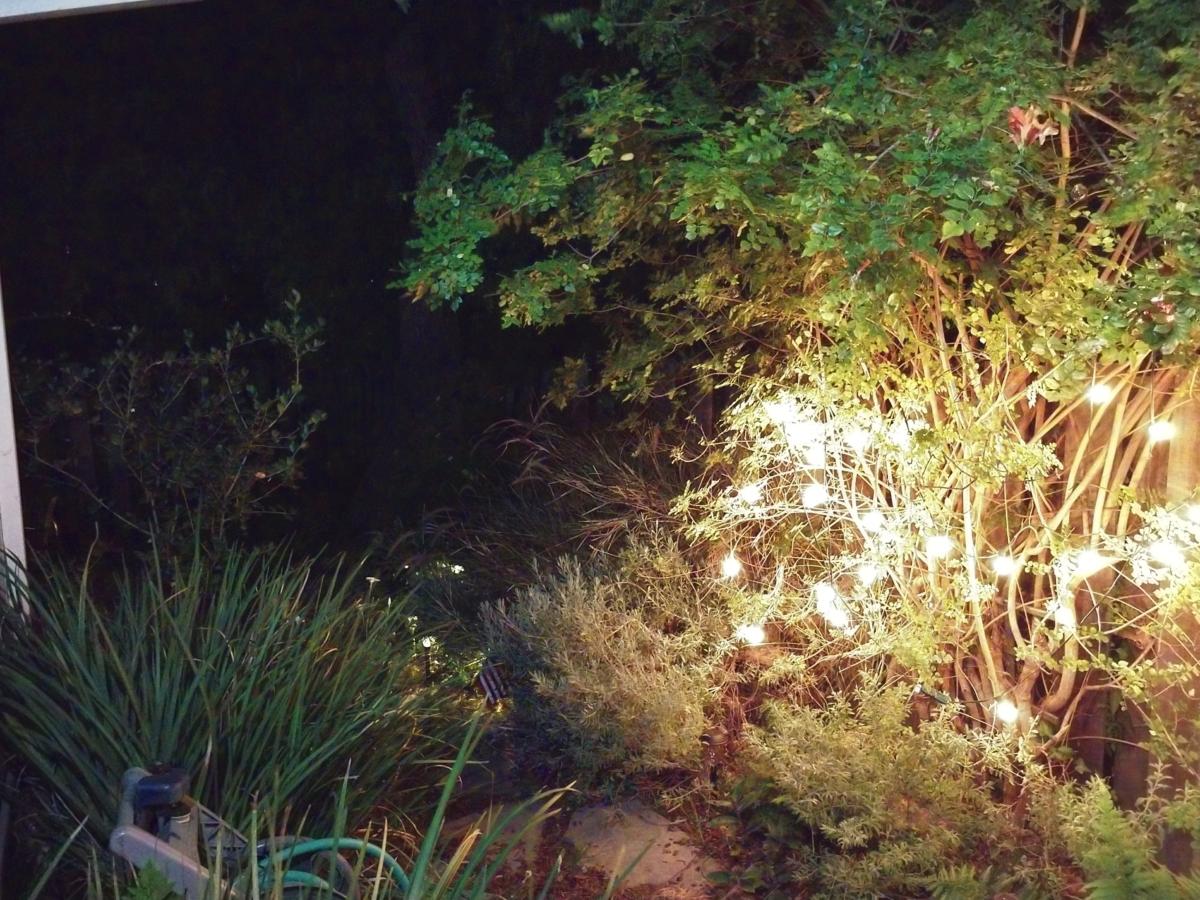 The Z2 Force's 5-megapixel front-facing camera is fine, though there are other smartphones with higher resolution sensors. There's a beauty mode built into the Z2 Force's camera app, so you can use it to smooth out bumps and wrinkles for a fraction of the cost of a trip to the dermatologist.
Software: Android with a little bit of salt
Motorola has a stable track record of staying on task with its Android configurations, only adding features that its users like. The Z2 Force's launcher isn't quite as flashy as the Google Pixel's, but it's essentially stock Android 7.1.1 without extra flair.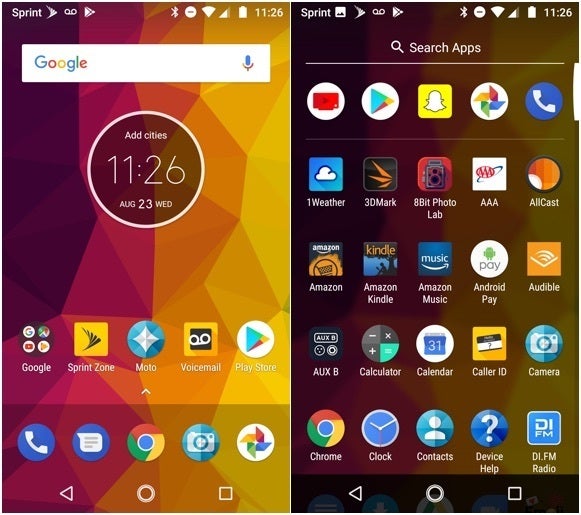 There are some neat tricks the Z2 Force can perform right out of the box. You can turn on gestures with the included Moto app, and activate the camera with a flick of your wrist. Or you can use Moto Voice, which works as well as Google Assistant's voice recognition abilities, and Moto Display, which makes the screen fade in and out with notifications.
Should you buy it?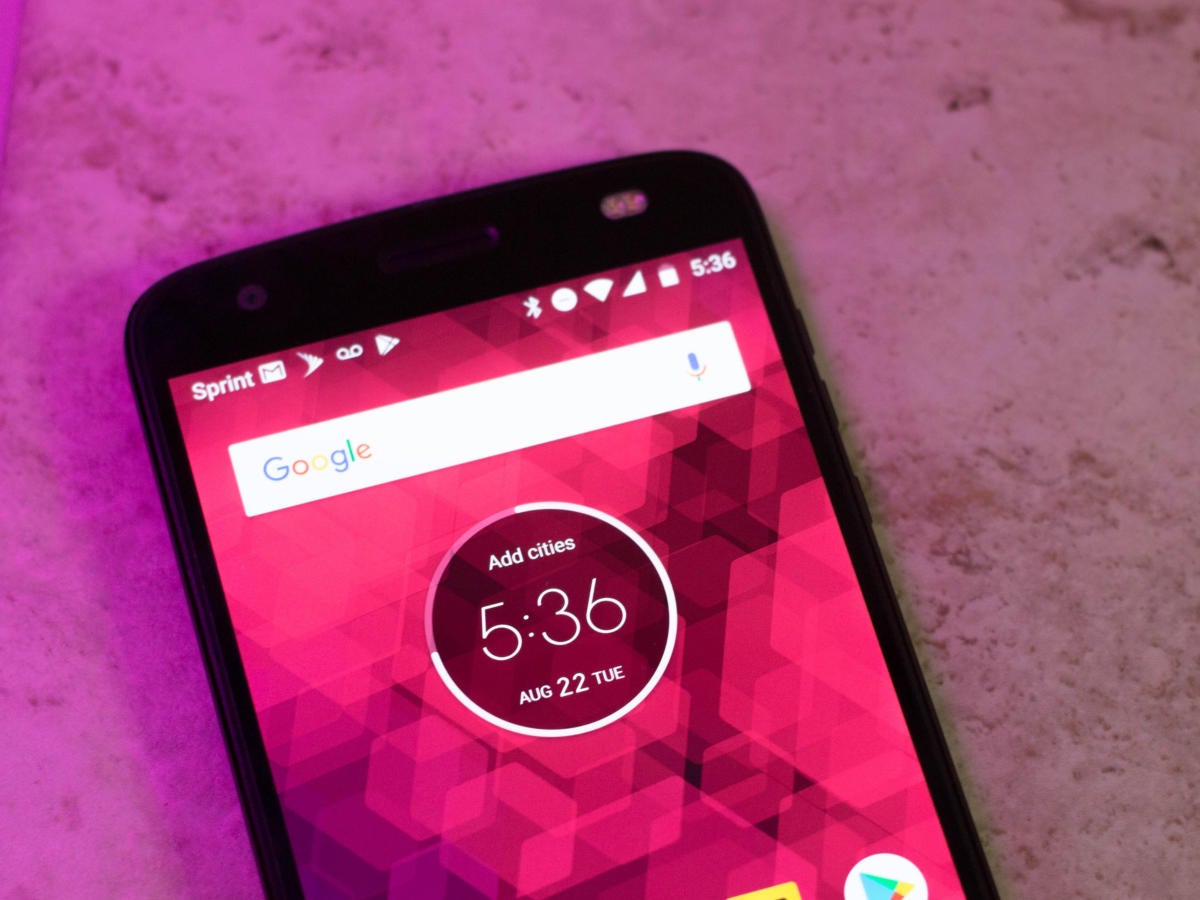 The Moto Z2 Force doesn't look like much at first glance. But consider that it's one of the last modular smartphones you can buy. It's a different concept, for sure, but yet it persists. For now, Motorola isn't giving up.
And you don't have to buy the Z2 Force because you want a modular smartphone. You can buy it because you're interested in something that's thin, with a bright screen, and has the latest specs, and a shatterproof display, and the latest version of Android. But that's about it in terms of positives. And whether this modularity concept will survive another generation is another question entirely. To that extent, any Moto Mods you buy may have a short shelf life.